2017/2018, Antarctica, Falklands, South Georgia,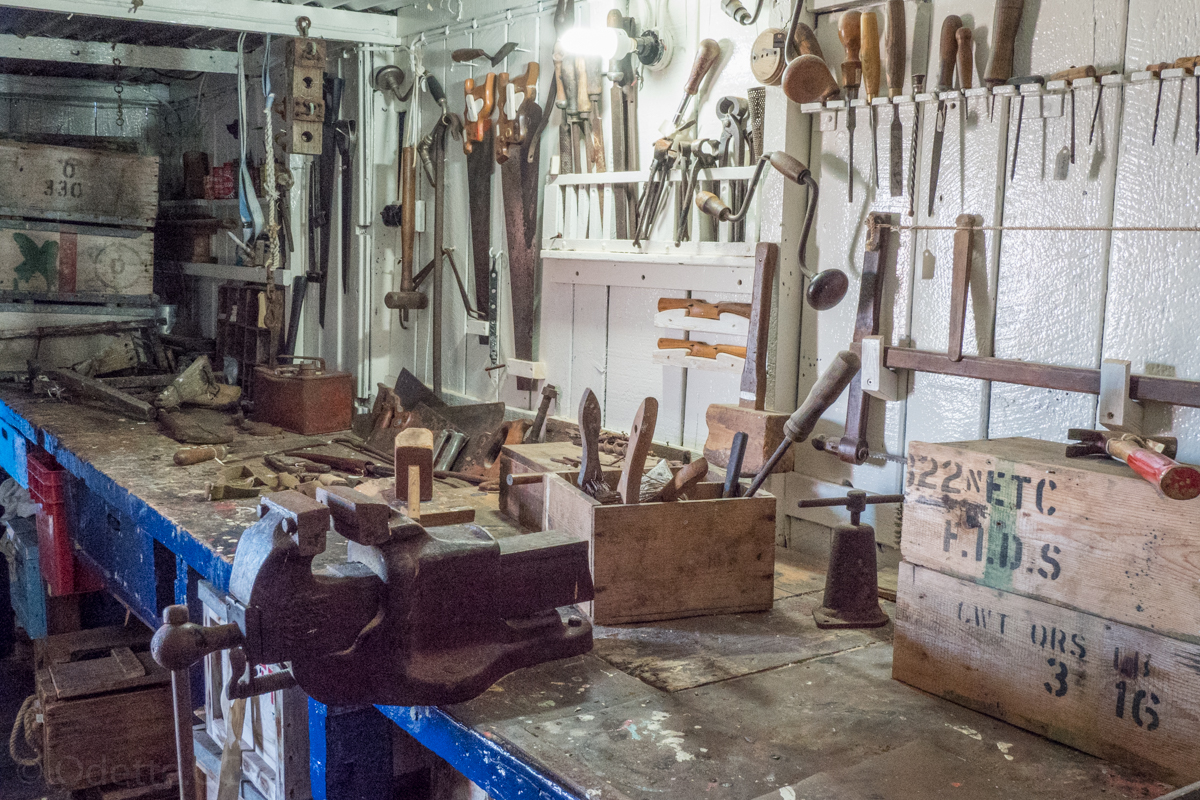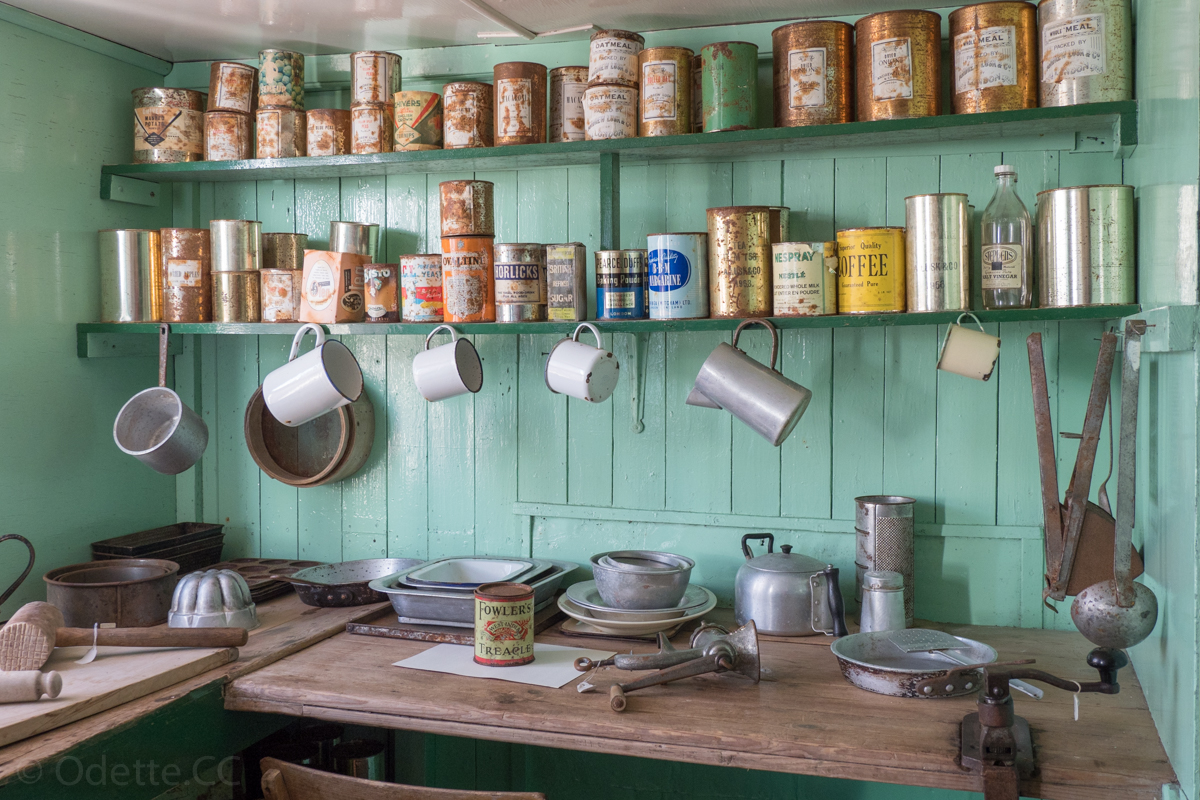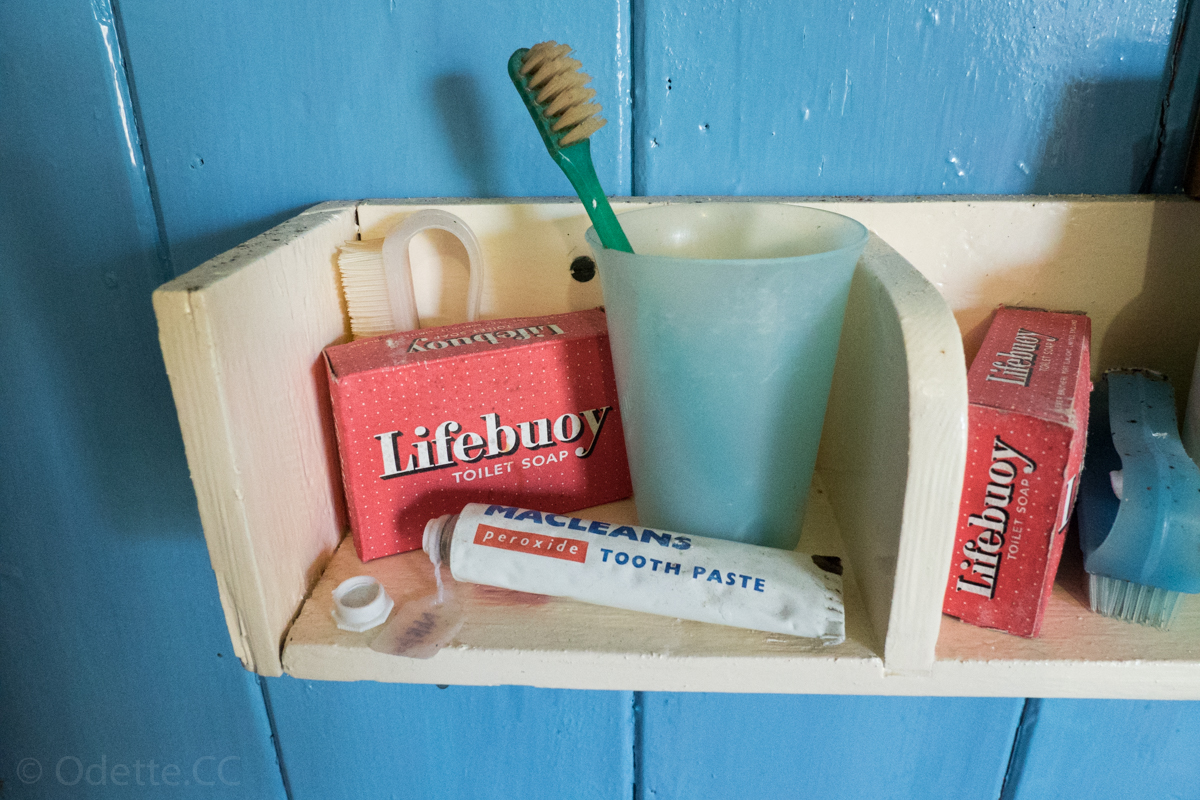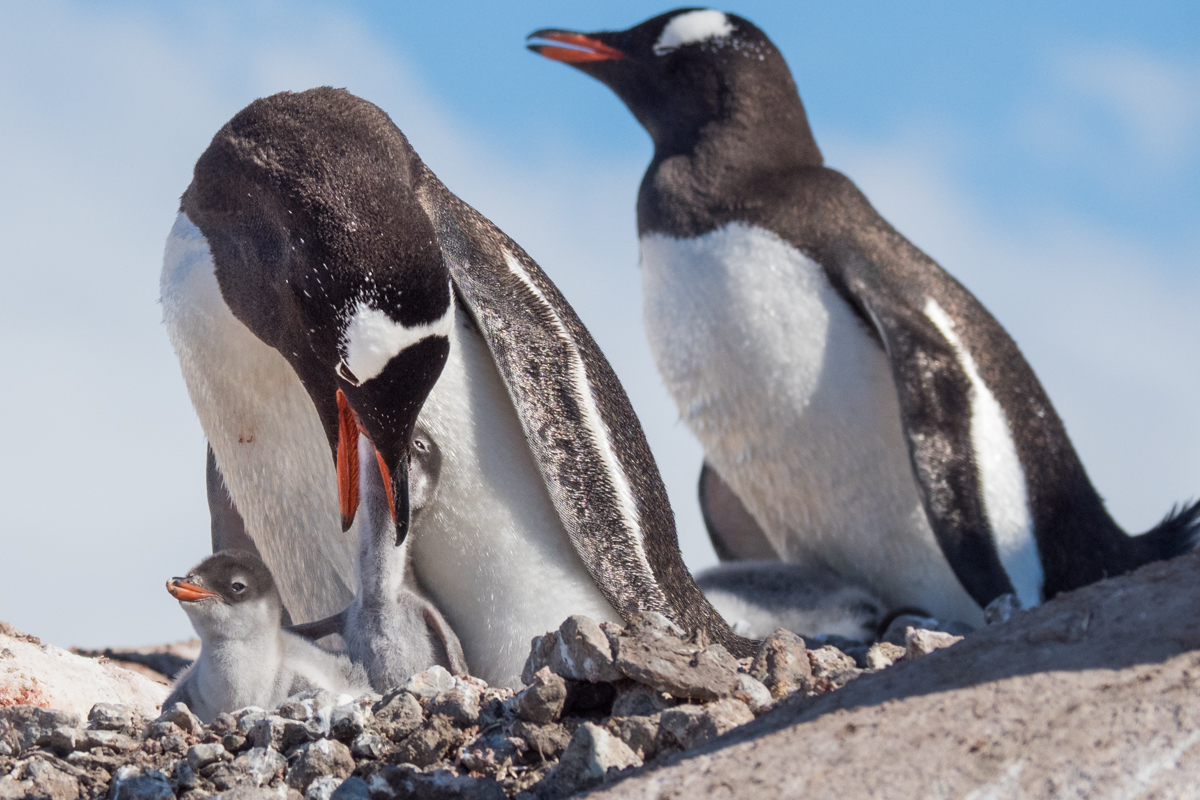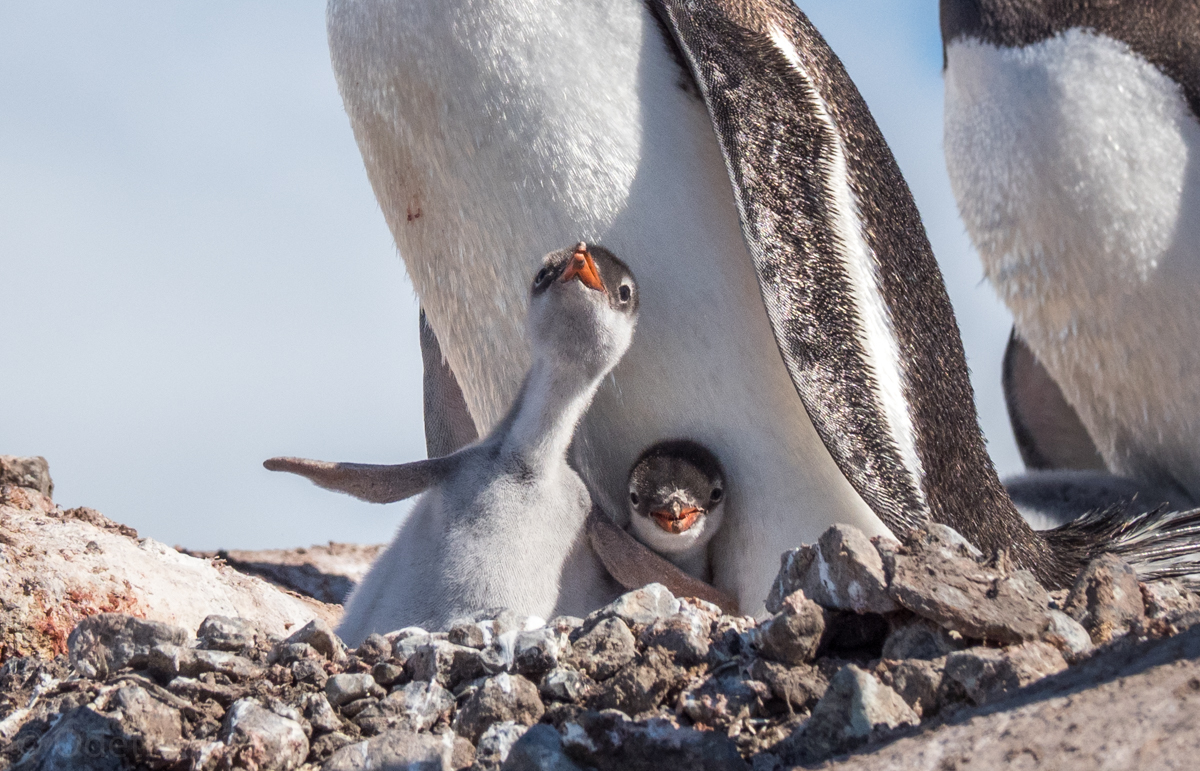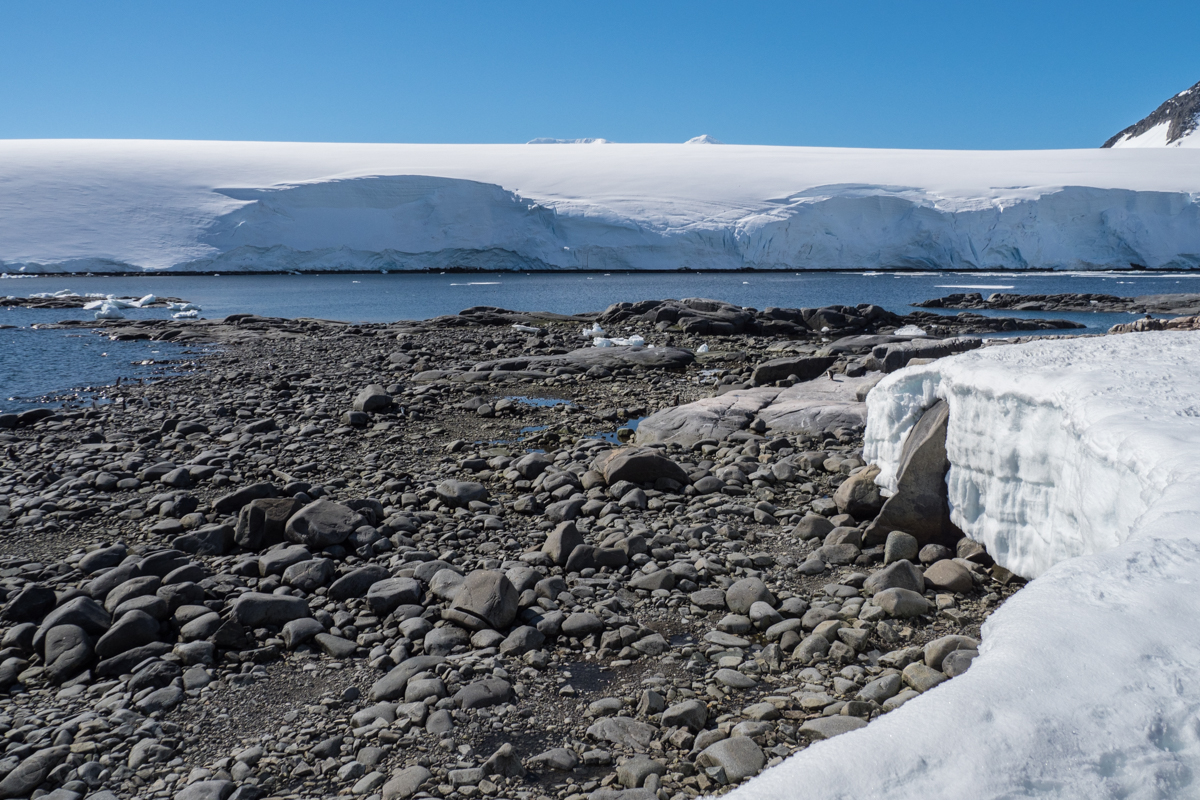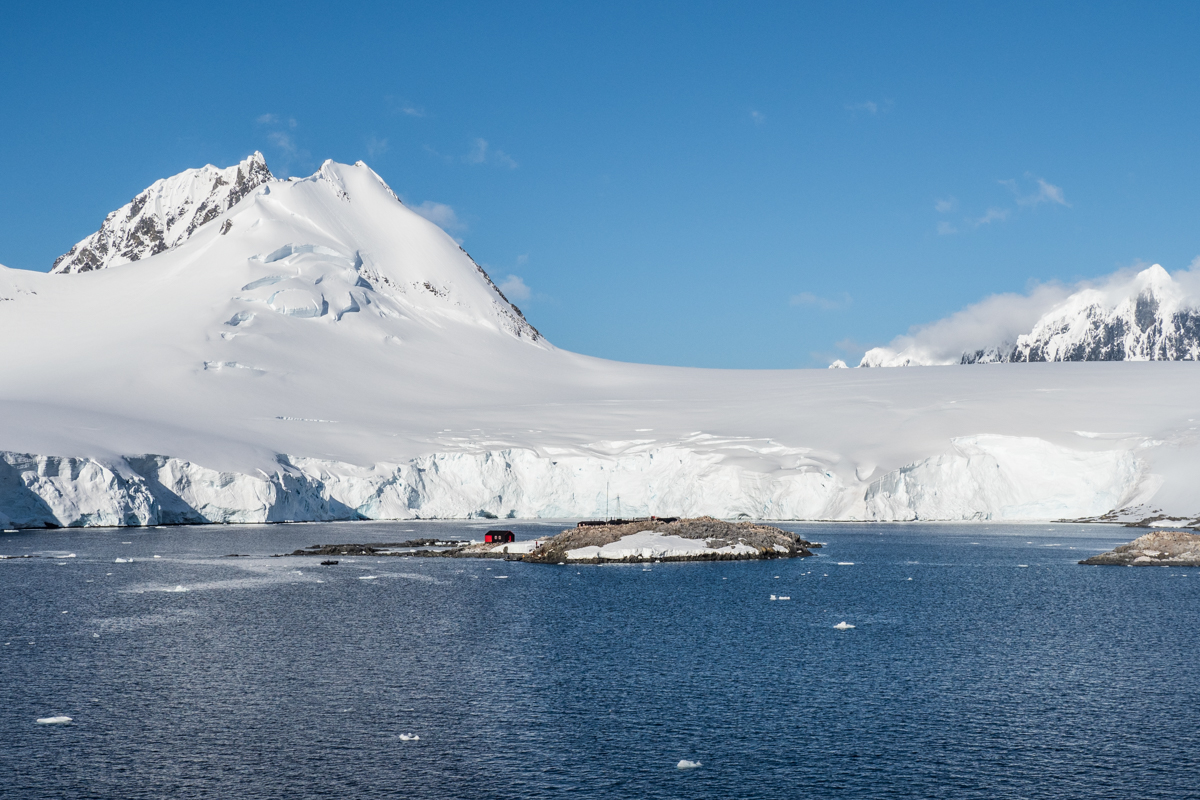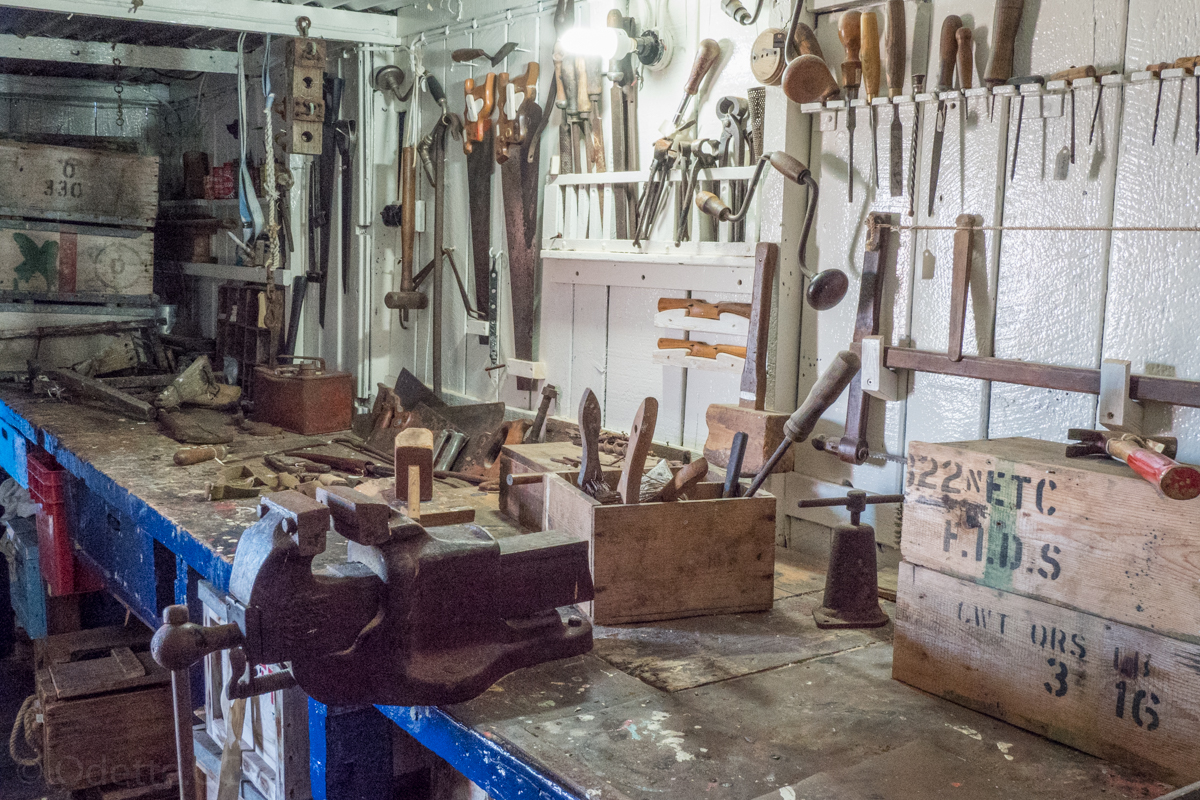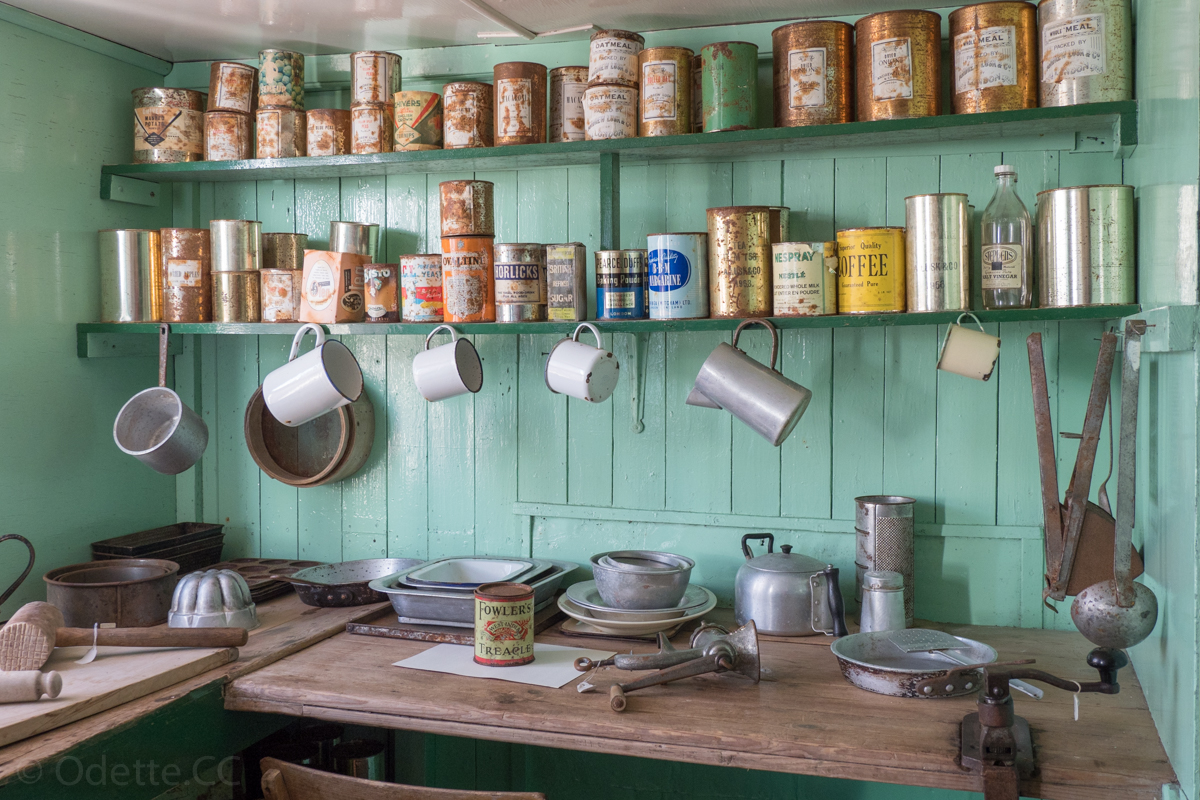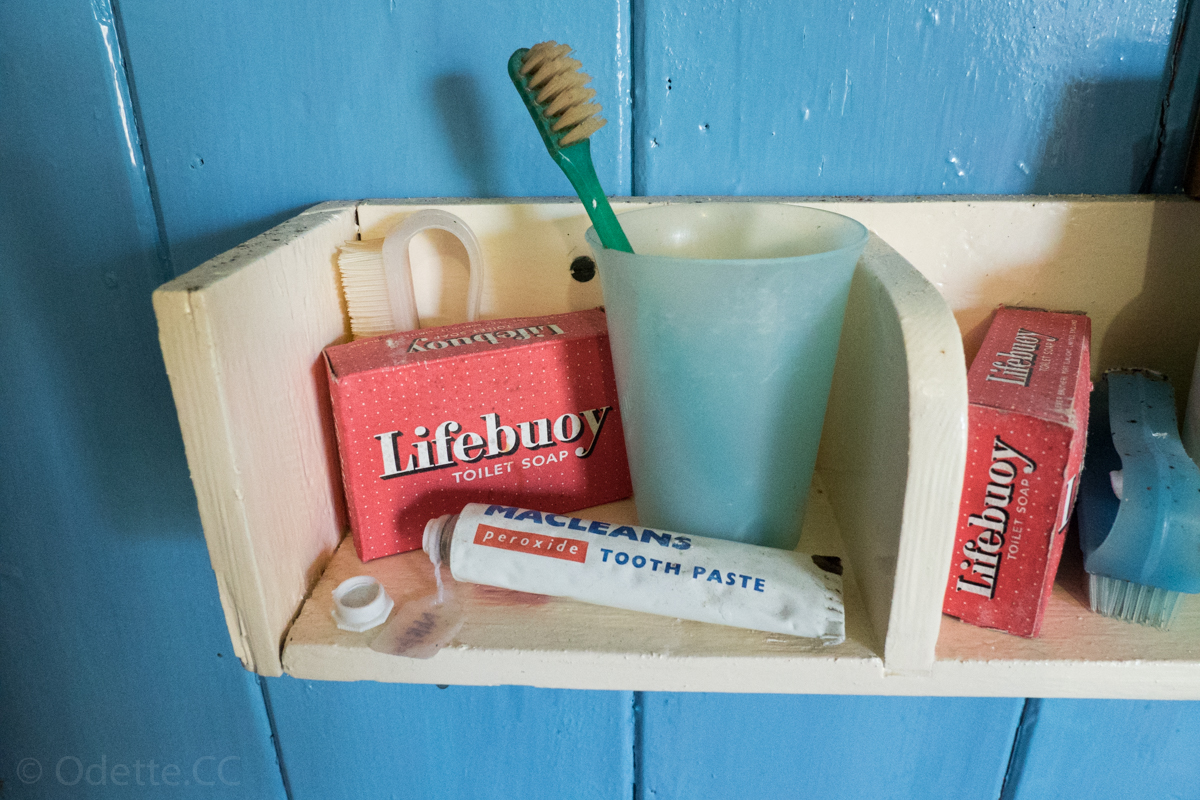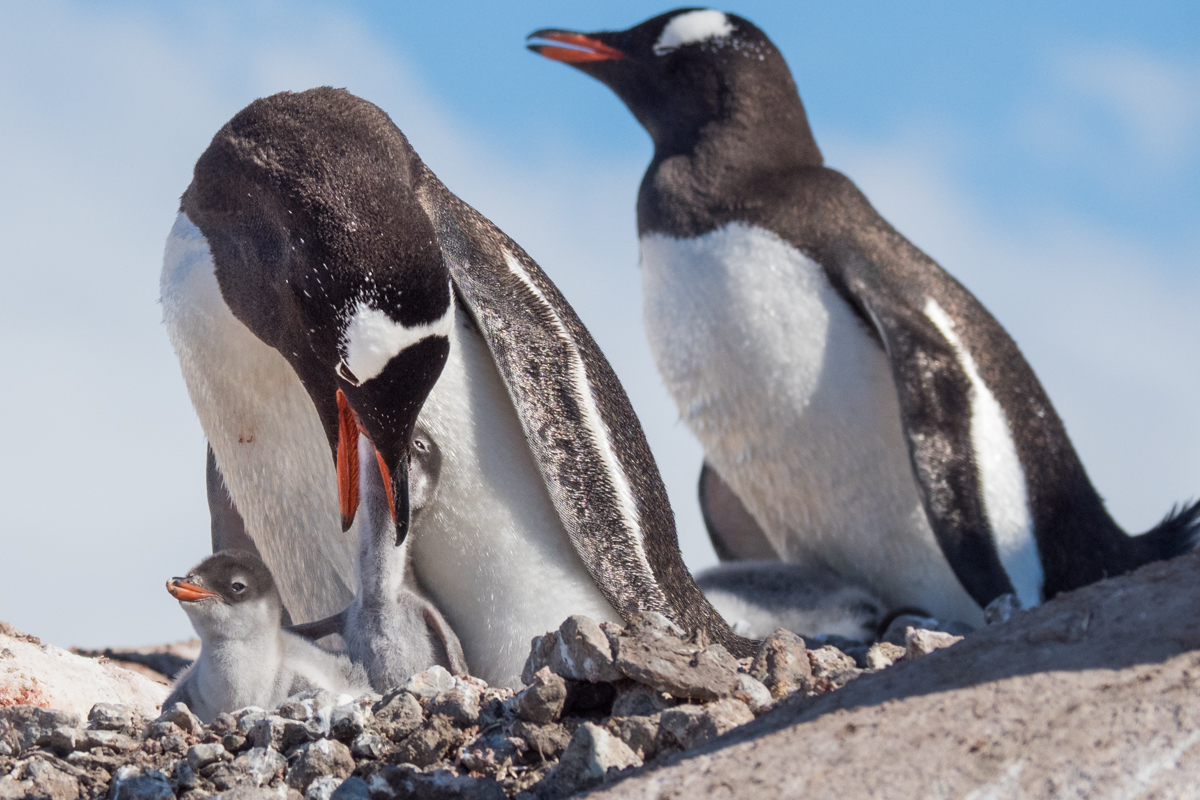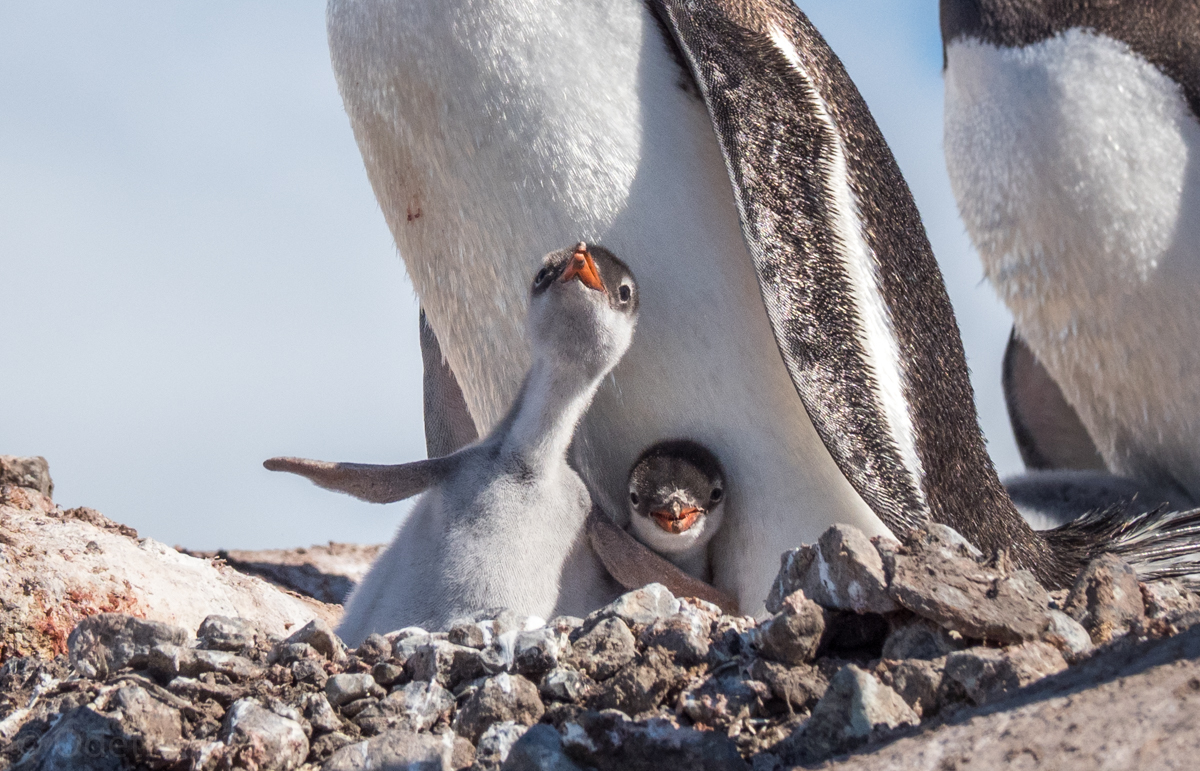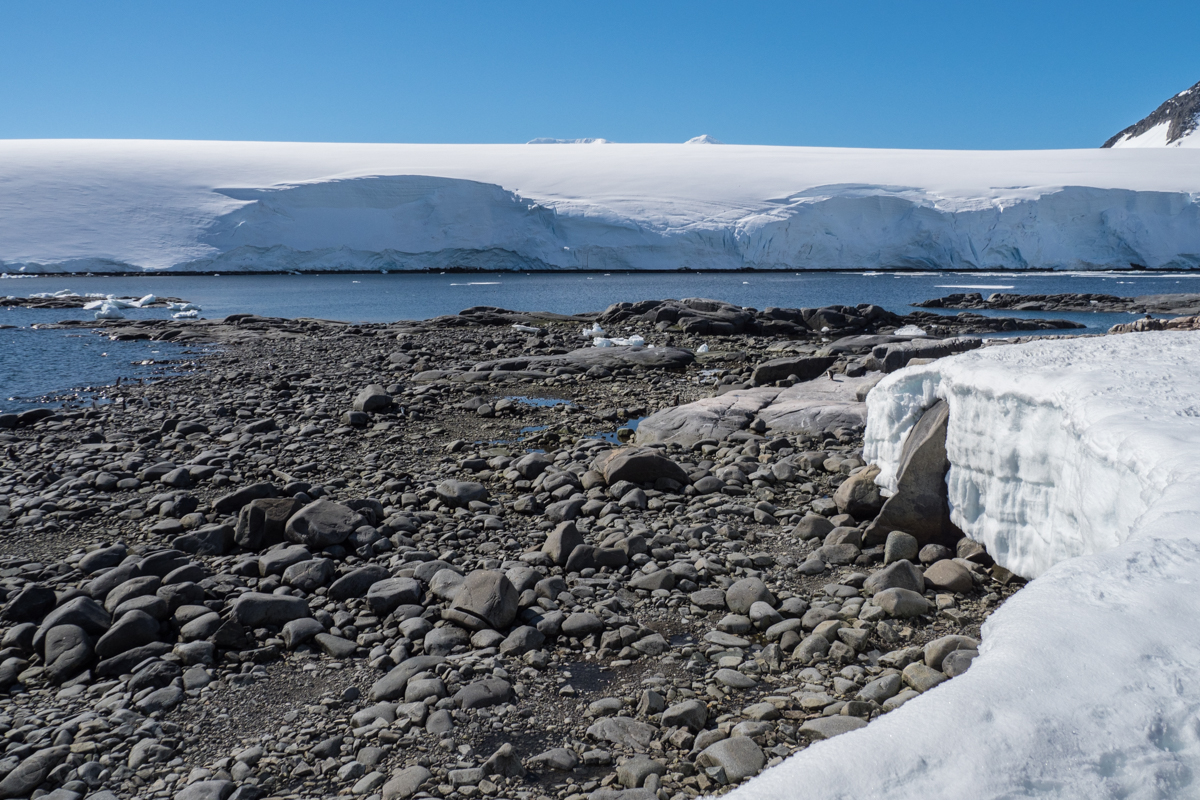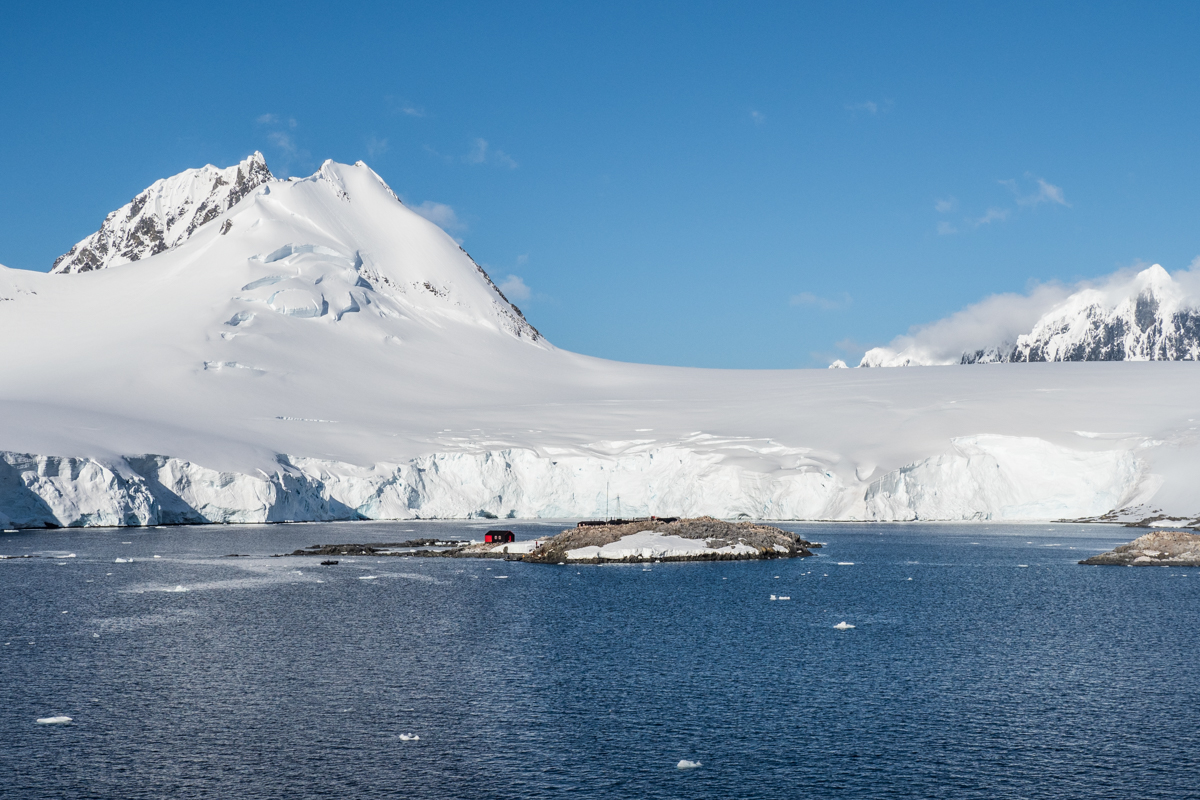 (..... keep scrolling down to next album...)
Parasdise Bay, Antarctic Peninsula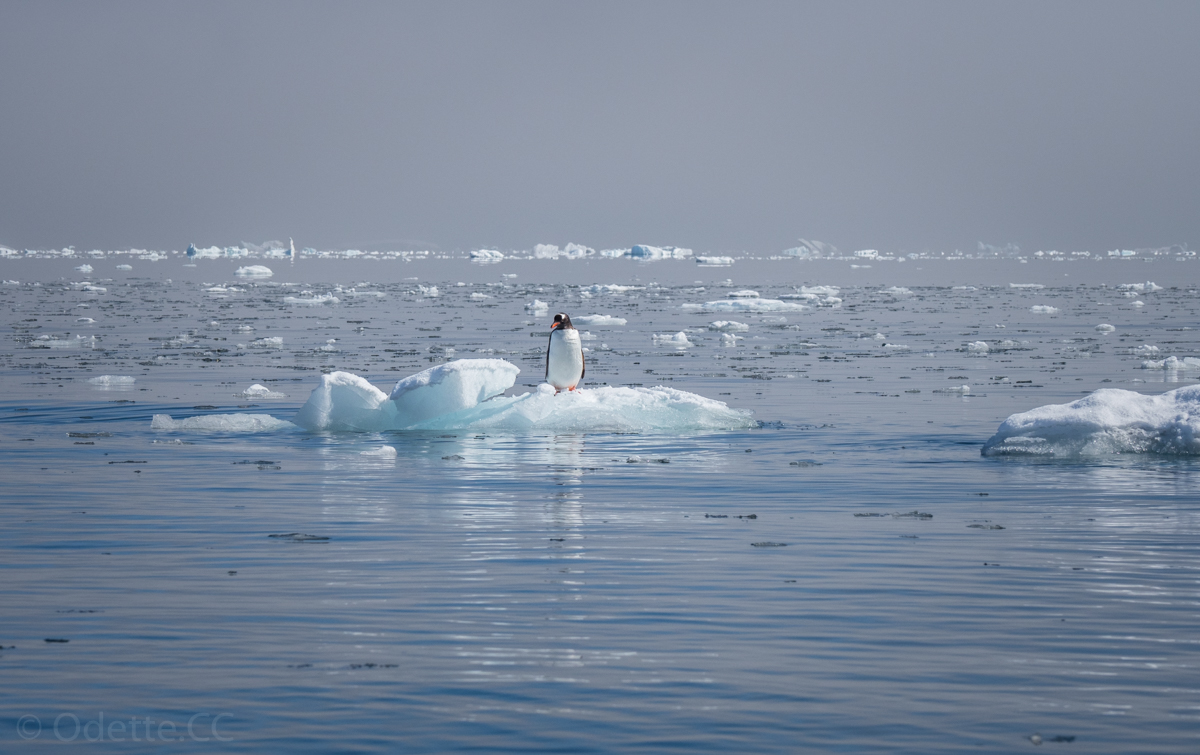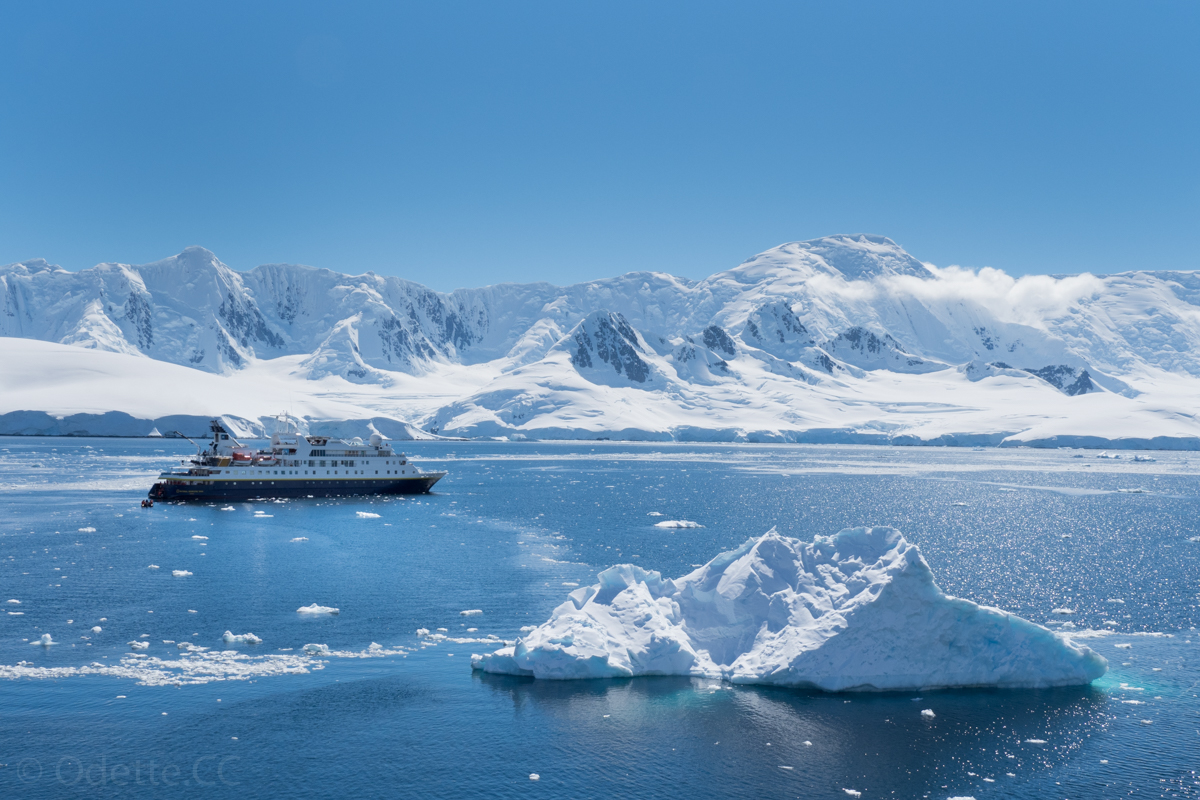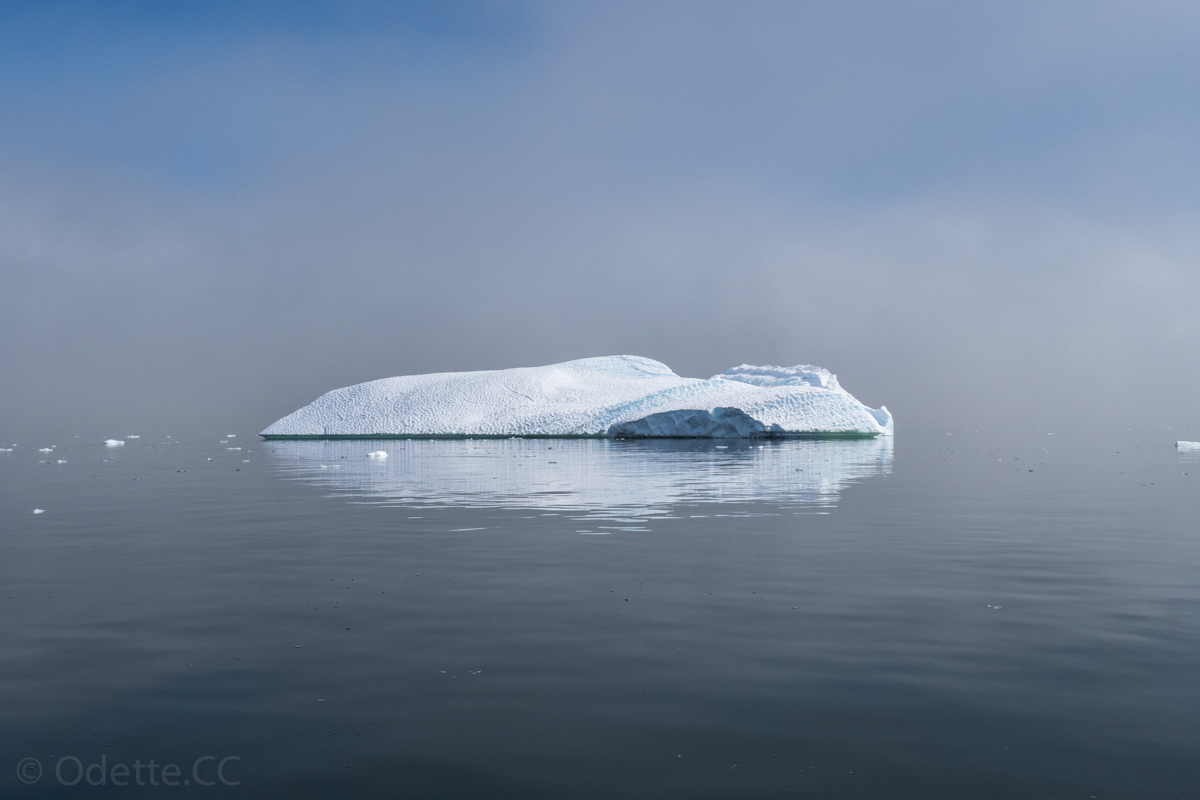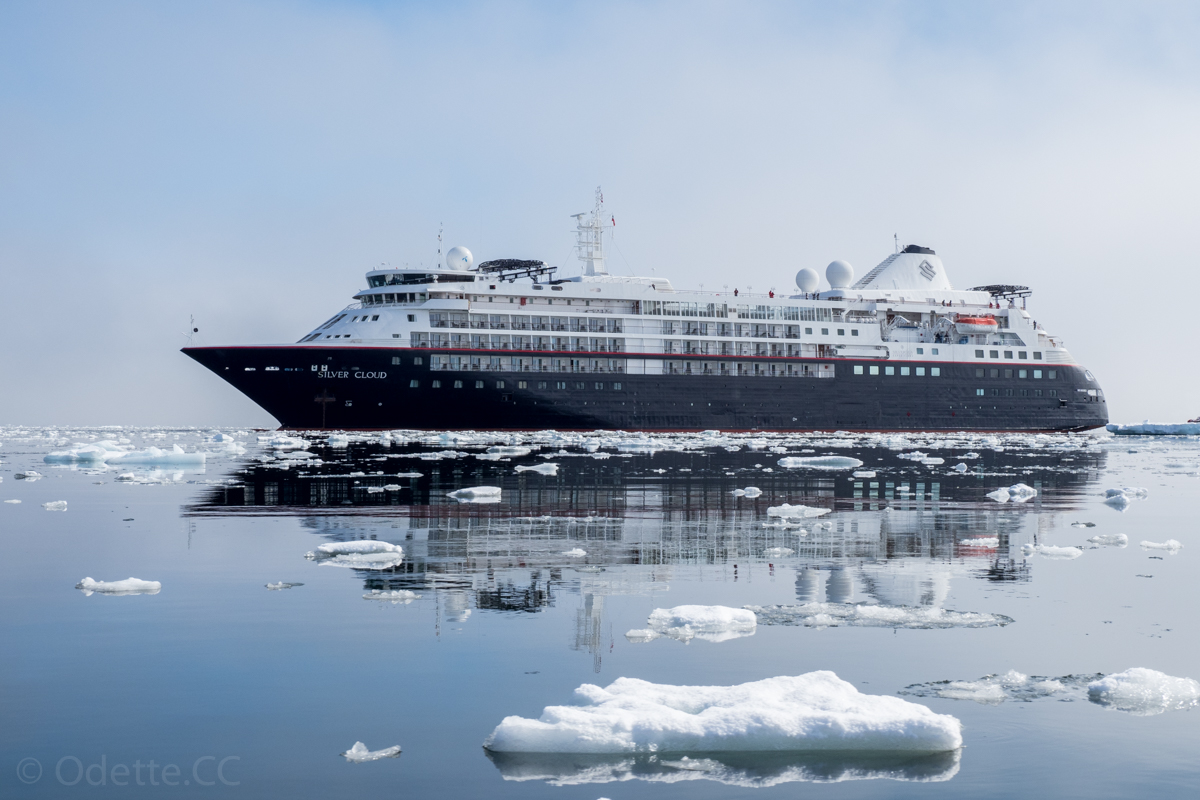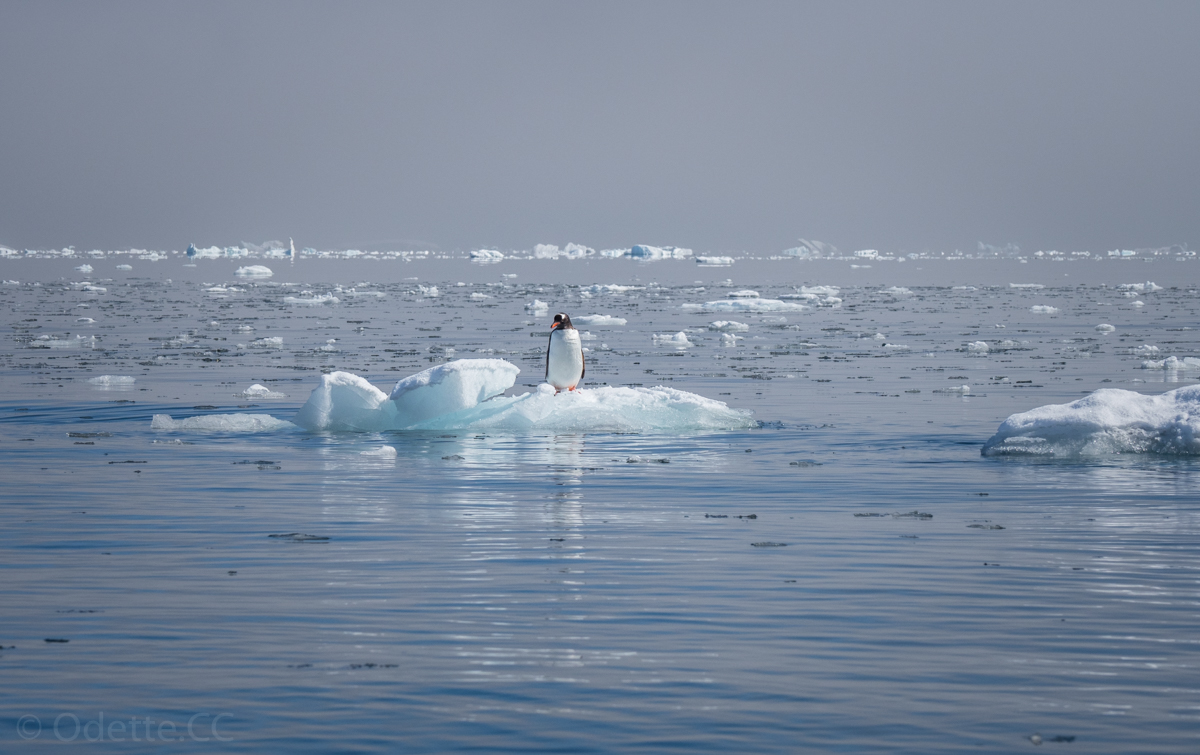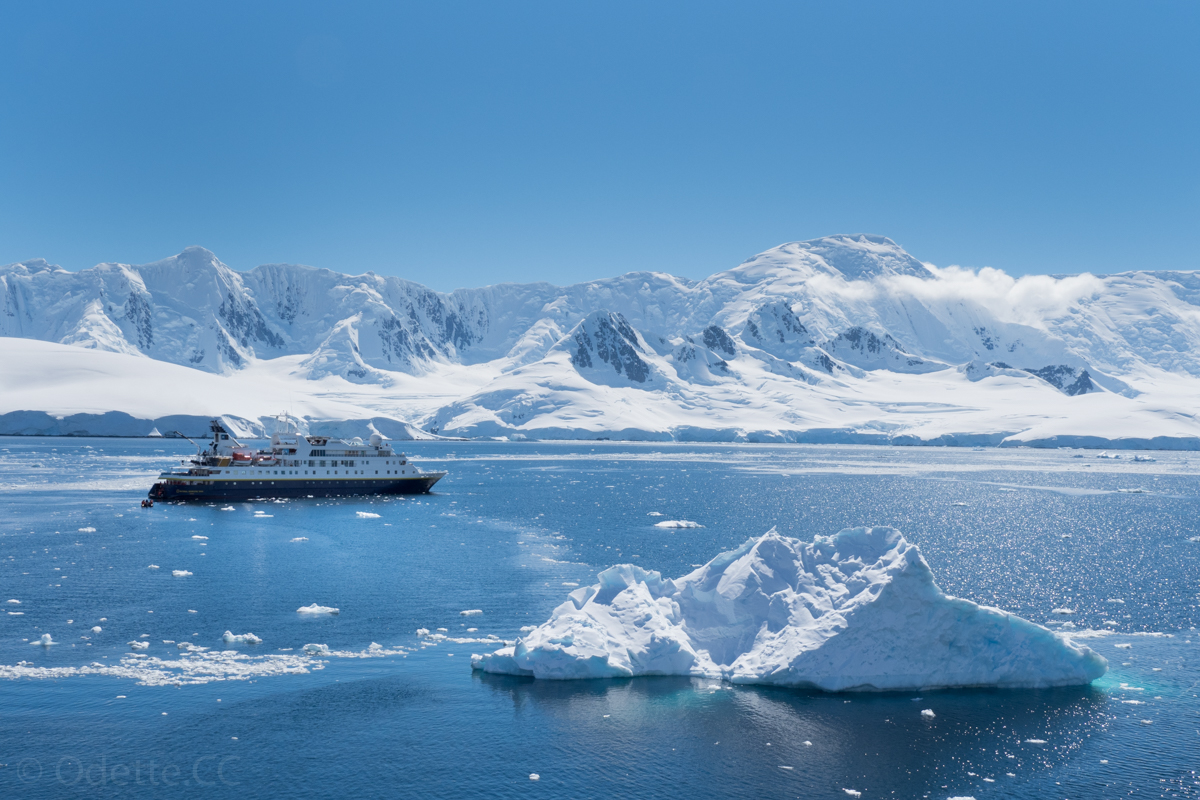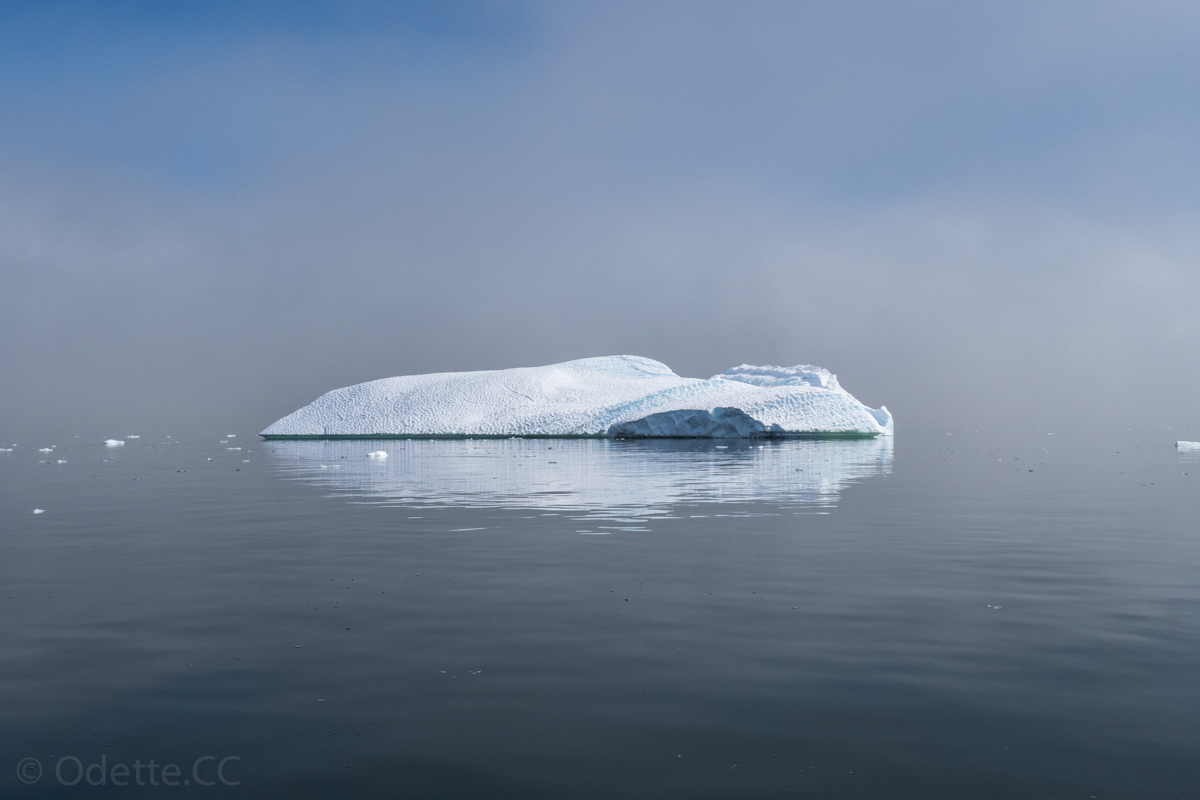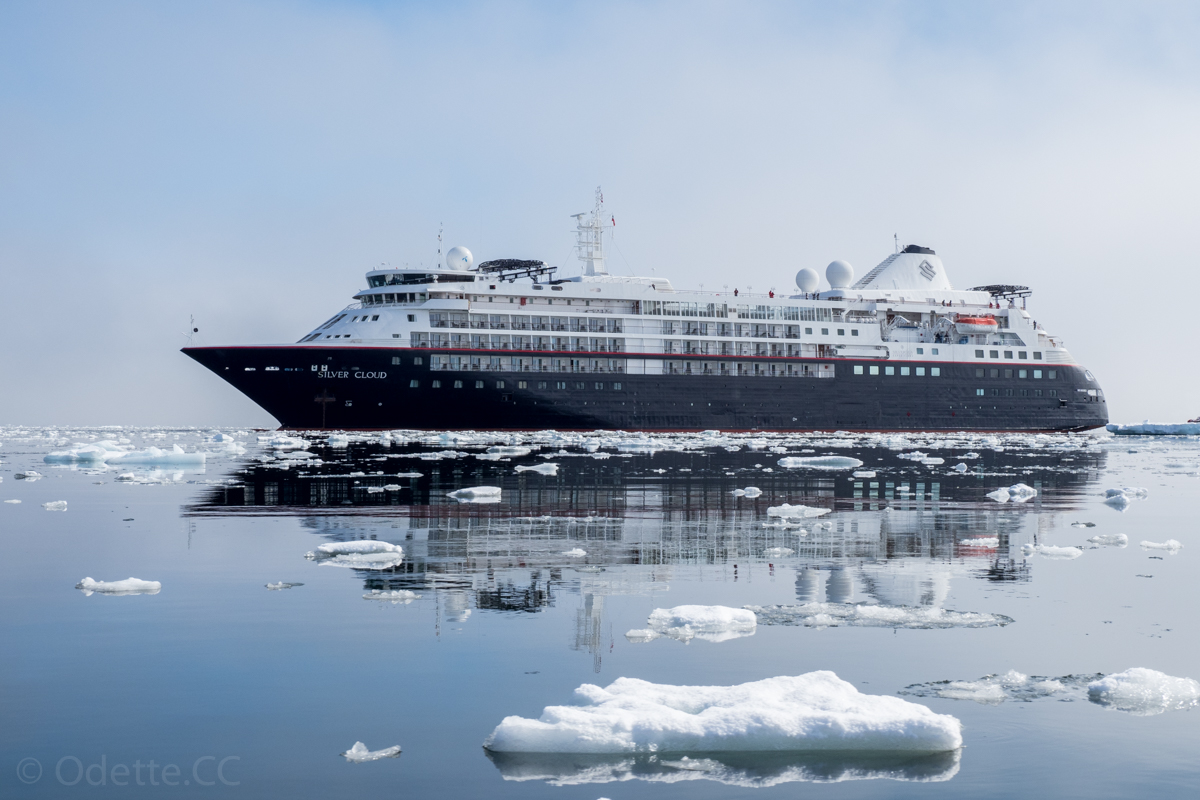 (..... keep scrolling down to next album...)
Danco Island & Lemaire Channel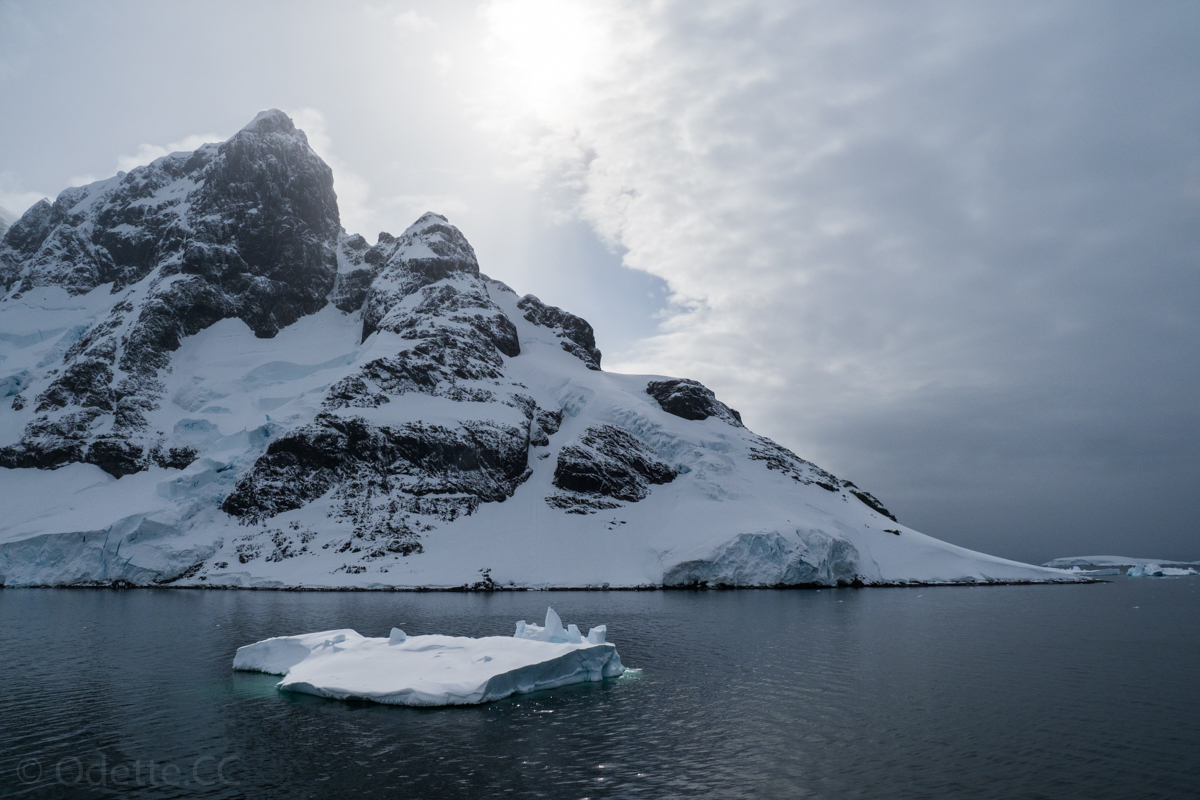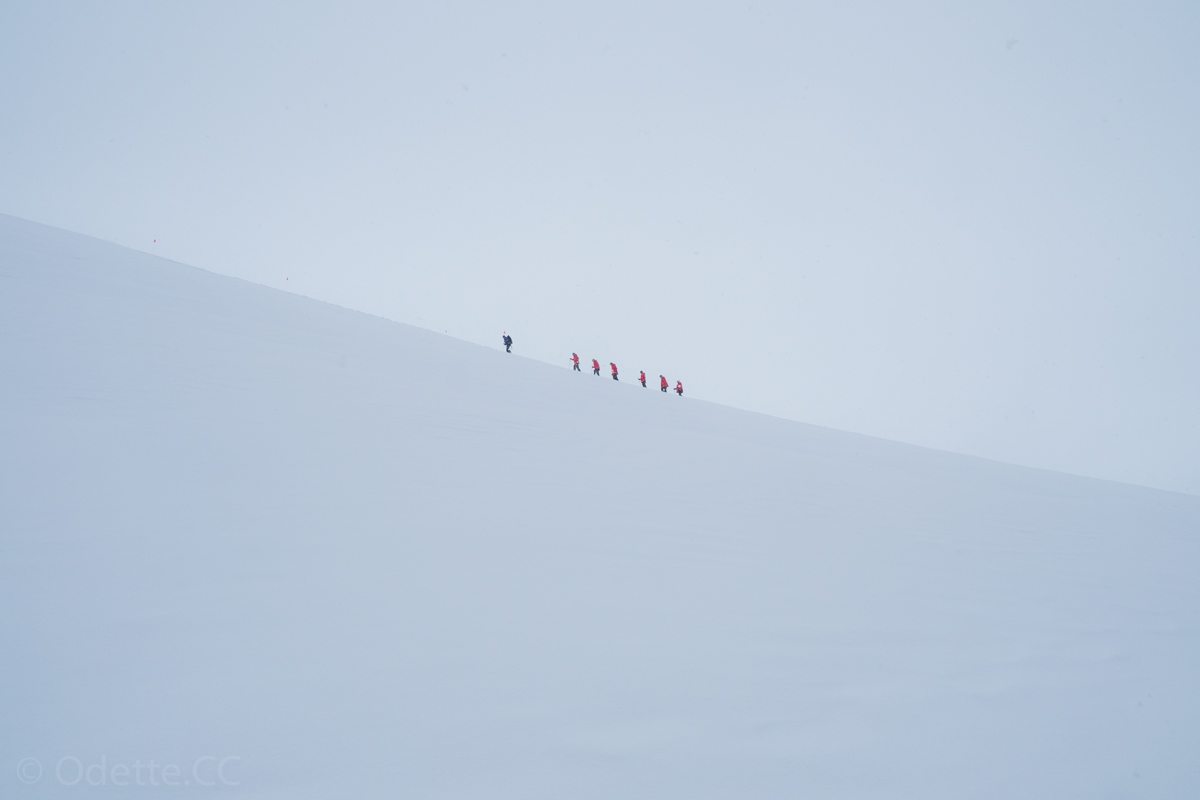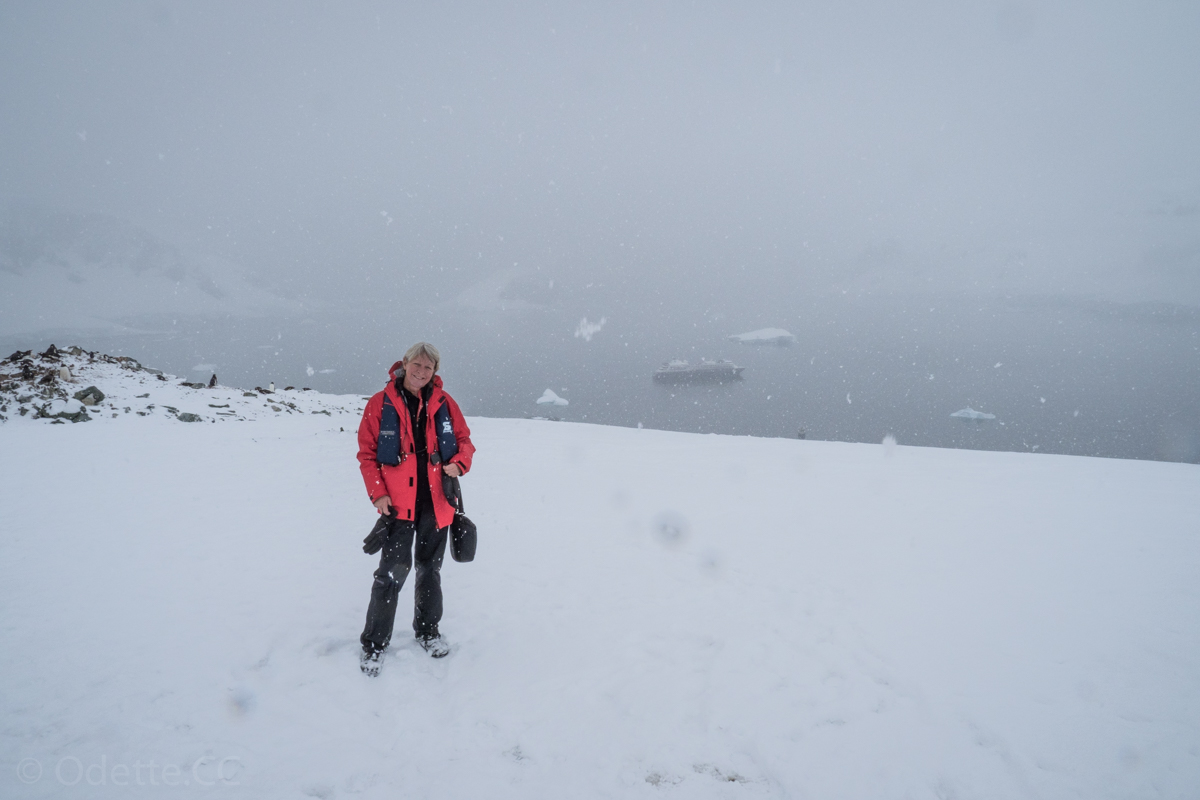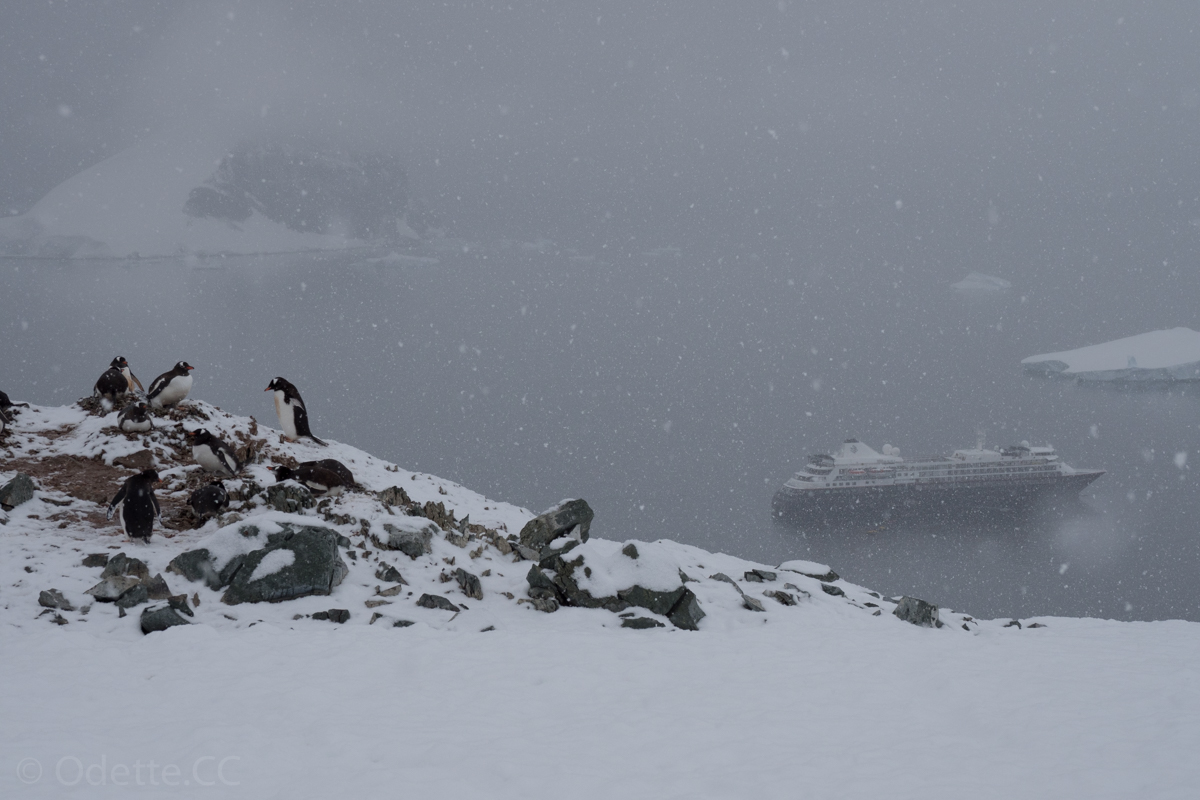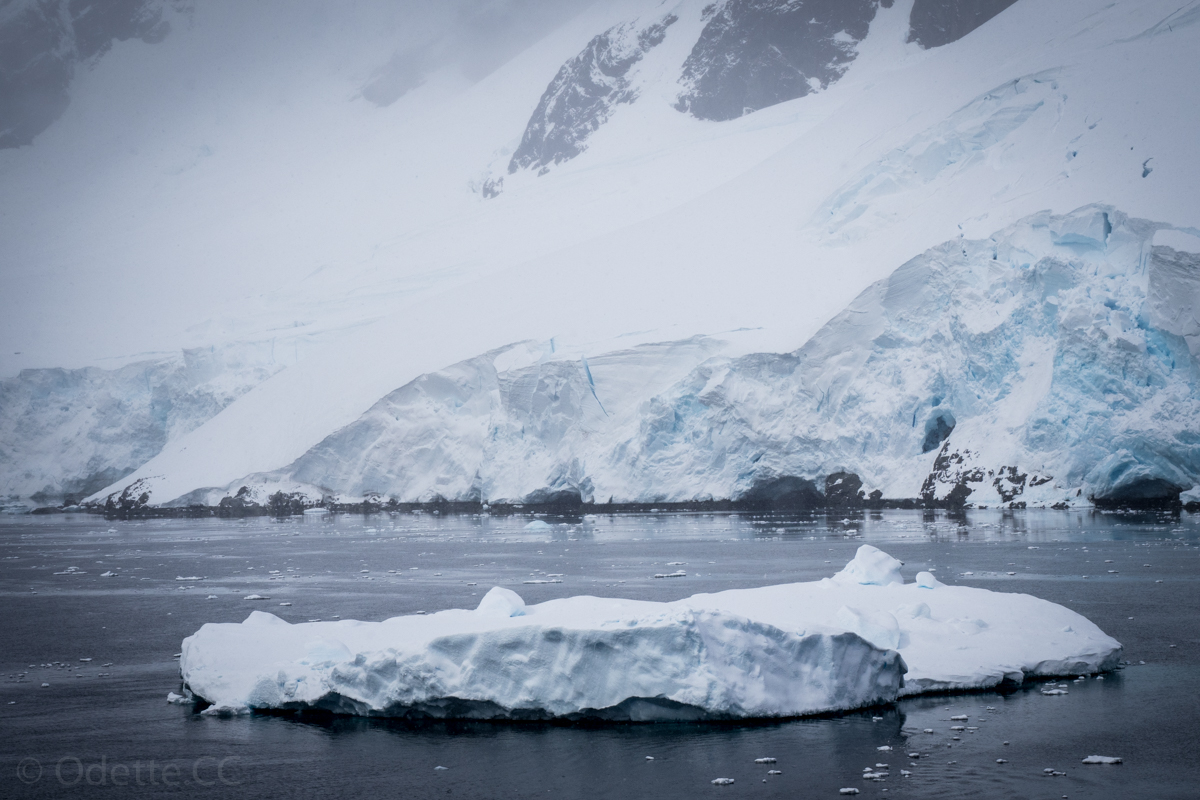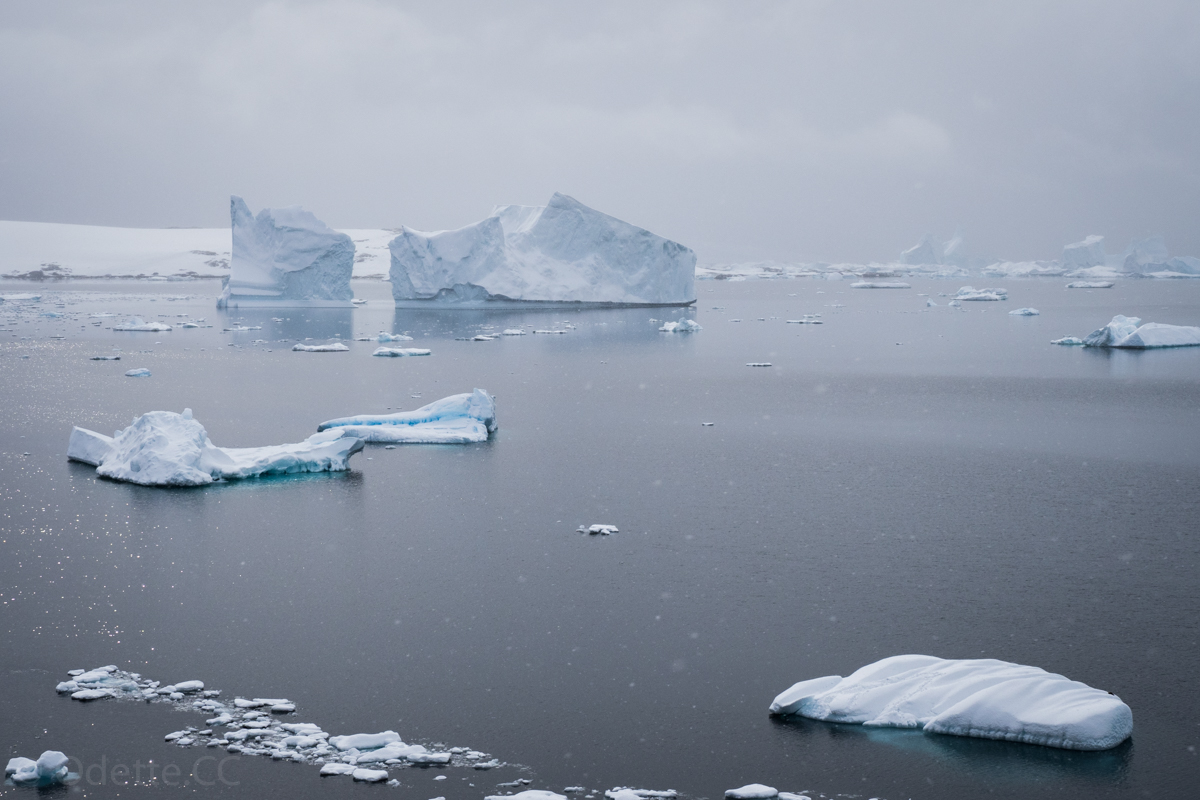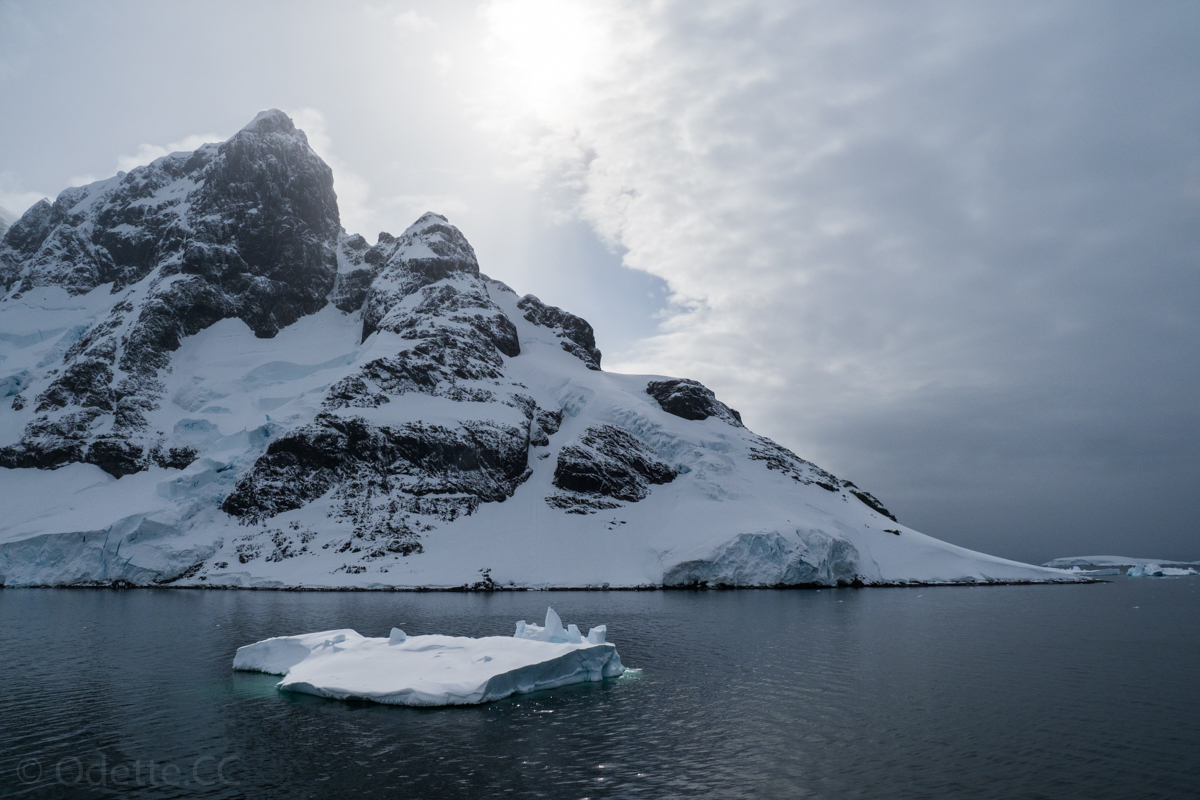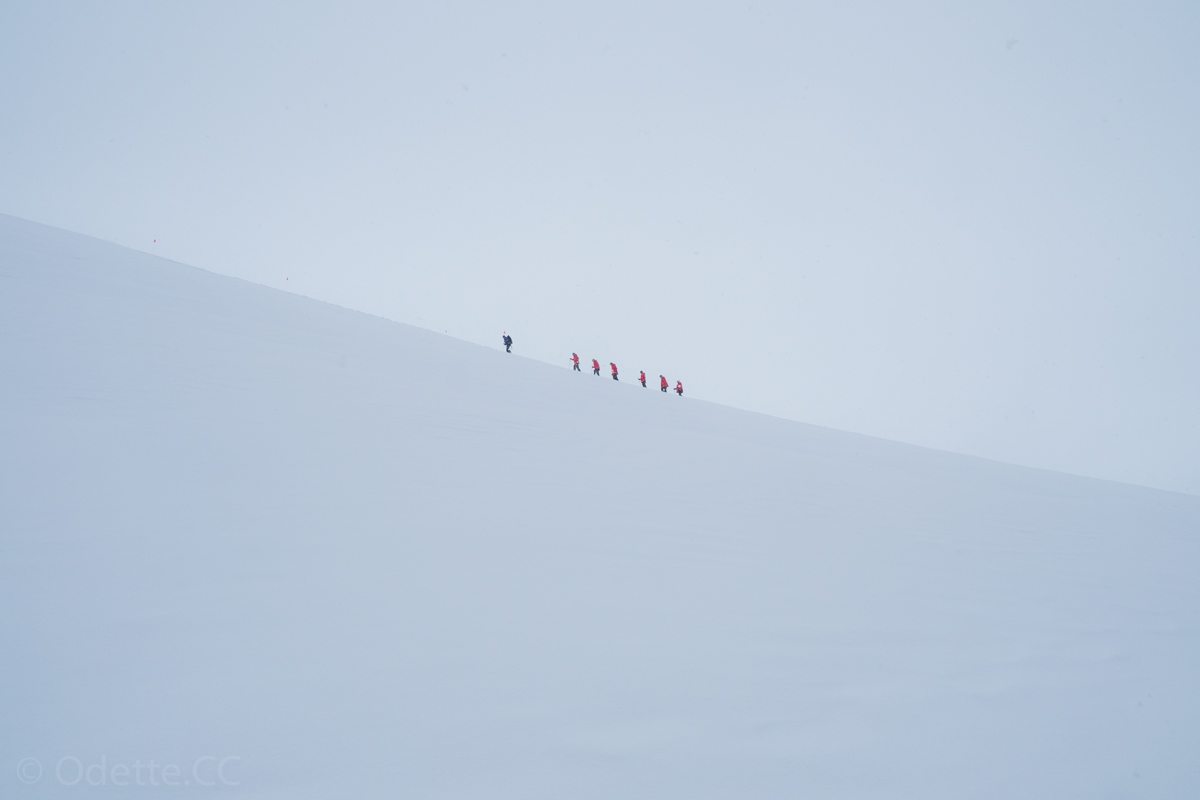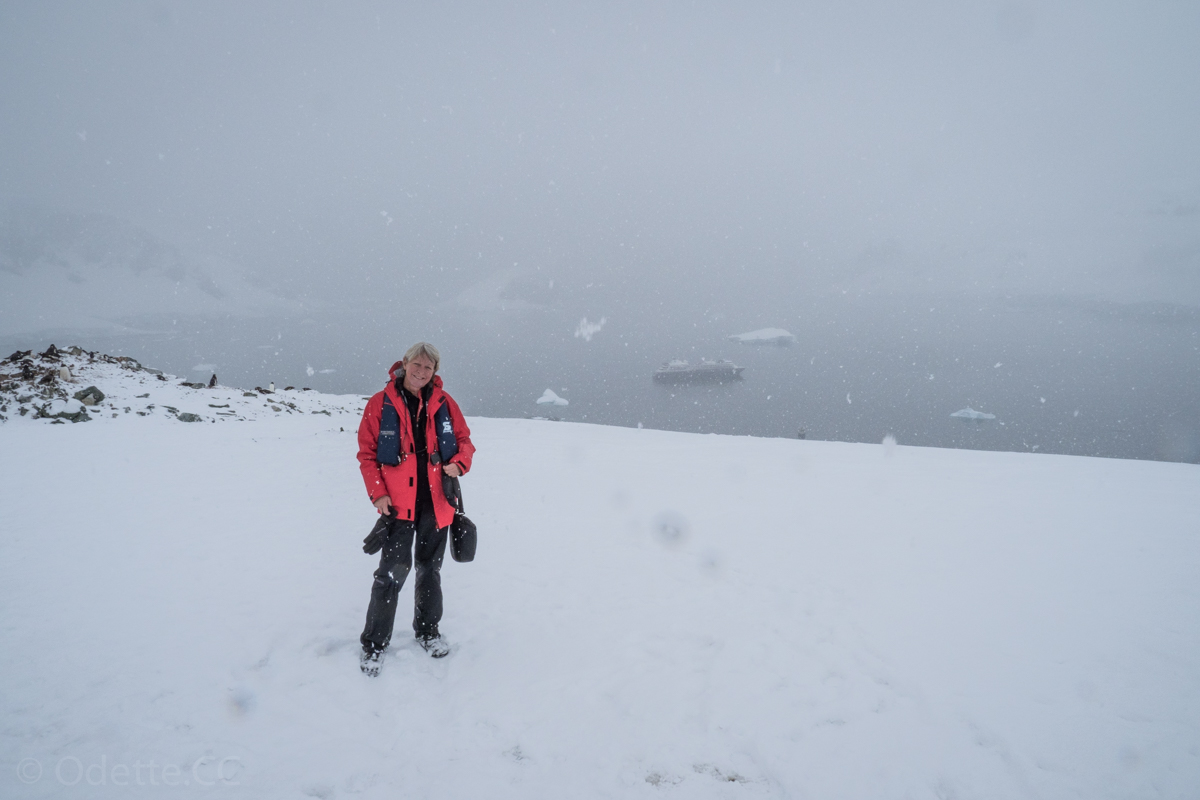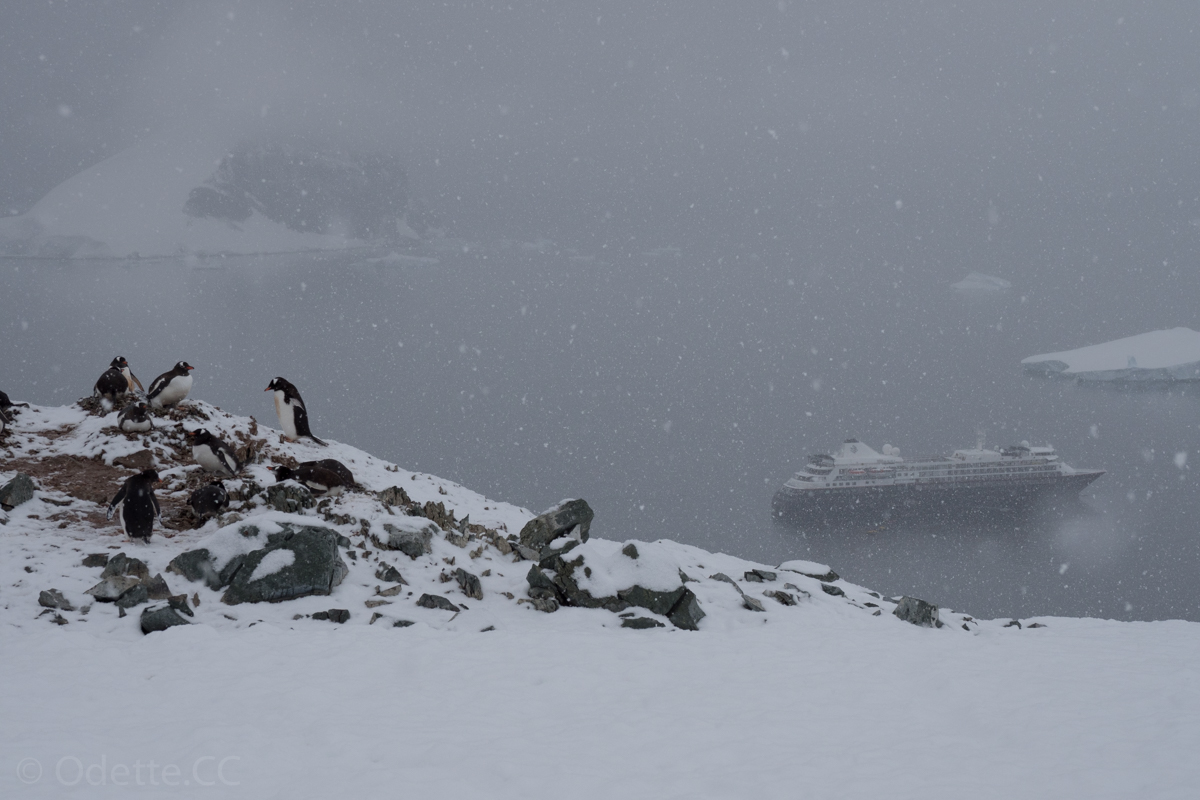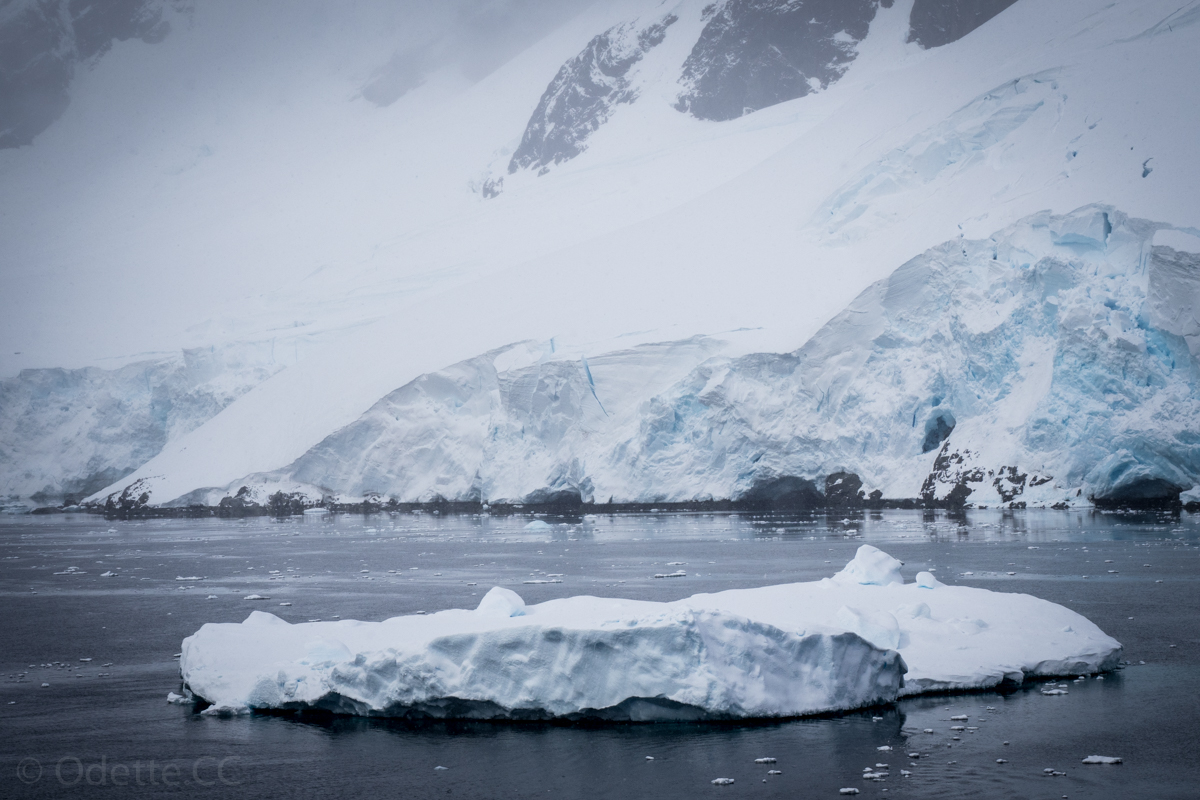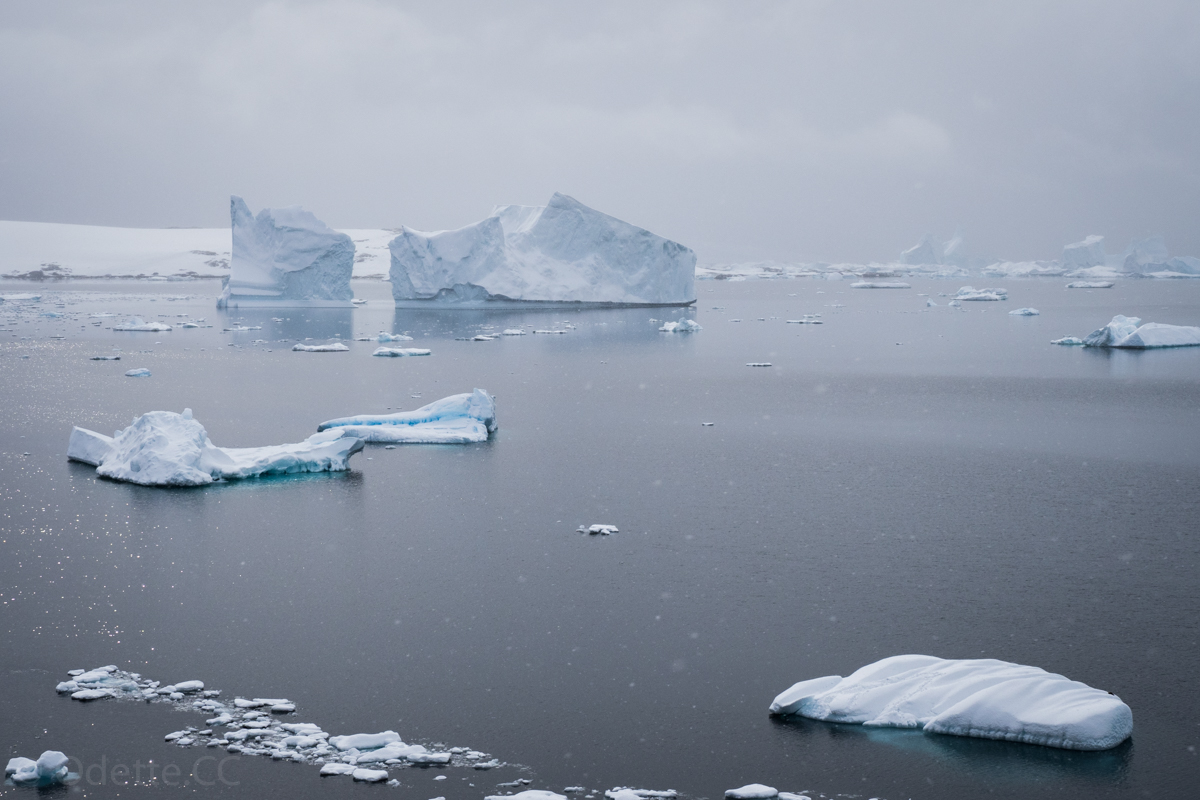 (..... keep scrolling down to next album...)
Hope Bay, Antarctic Peninsula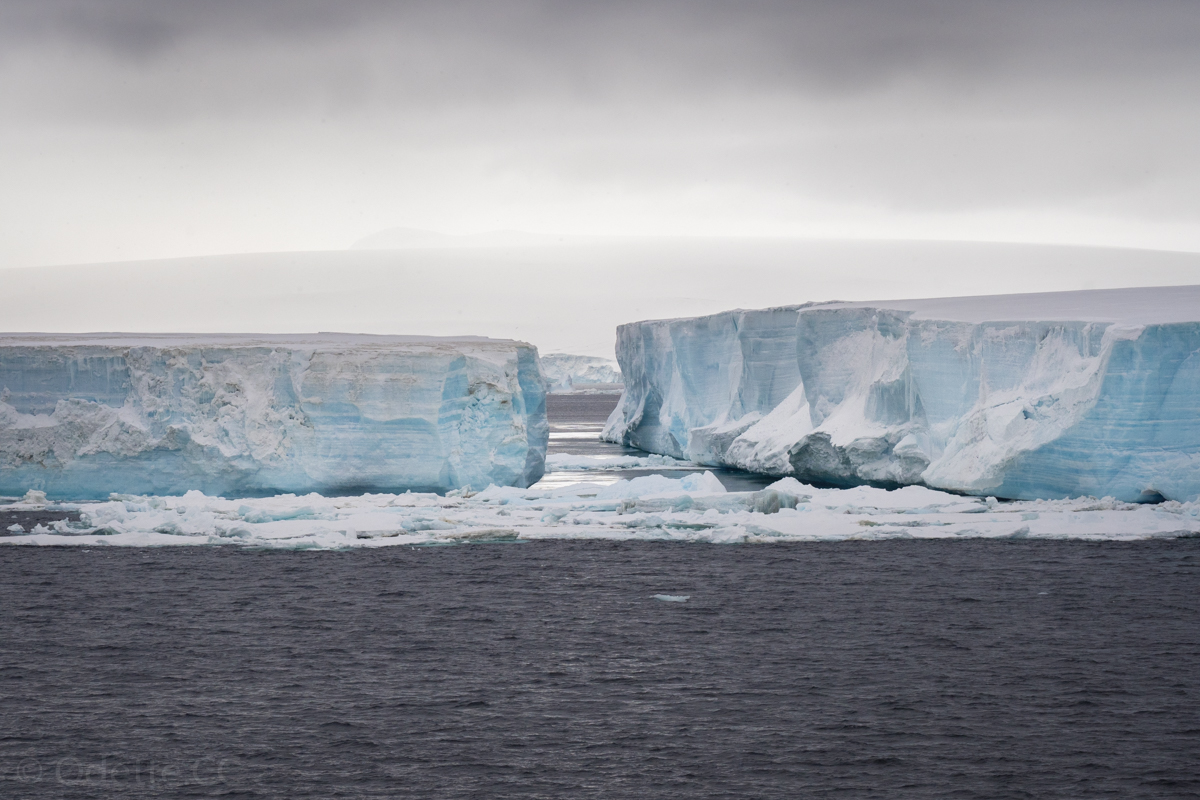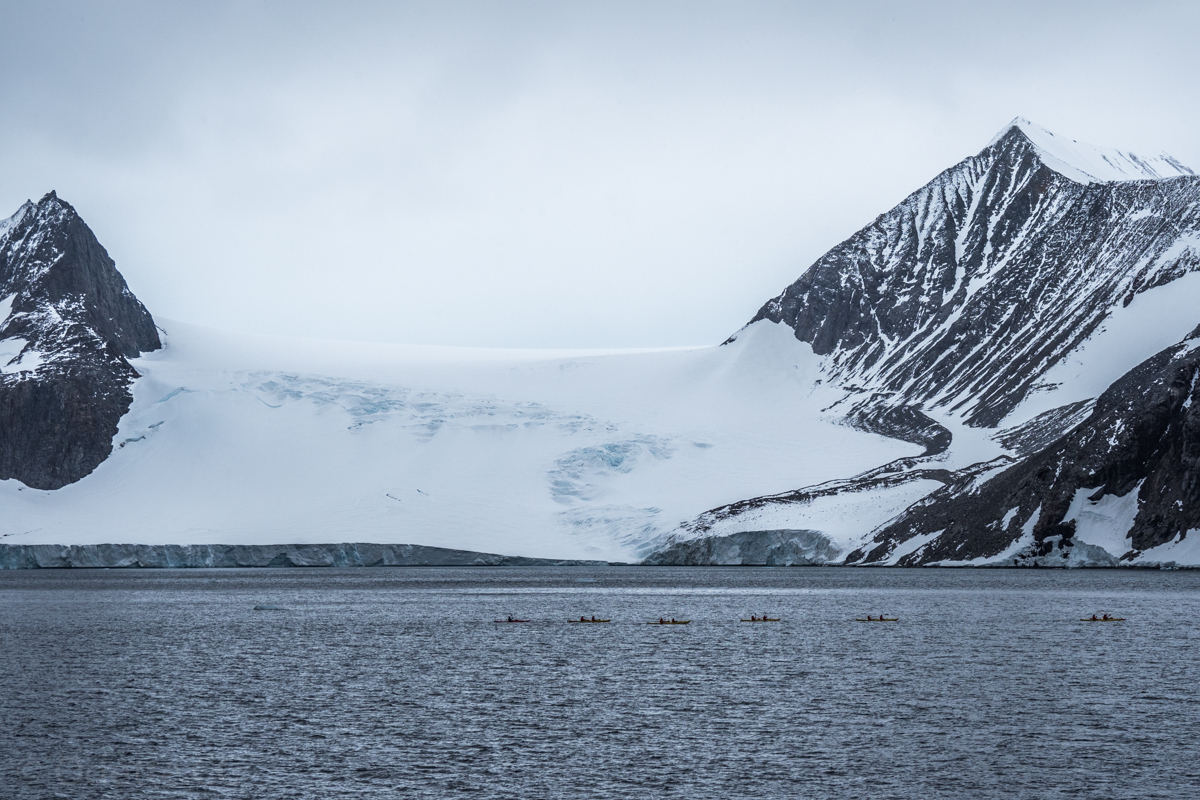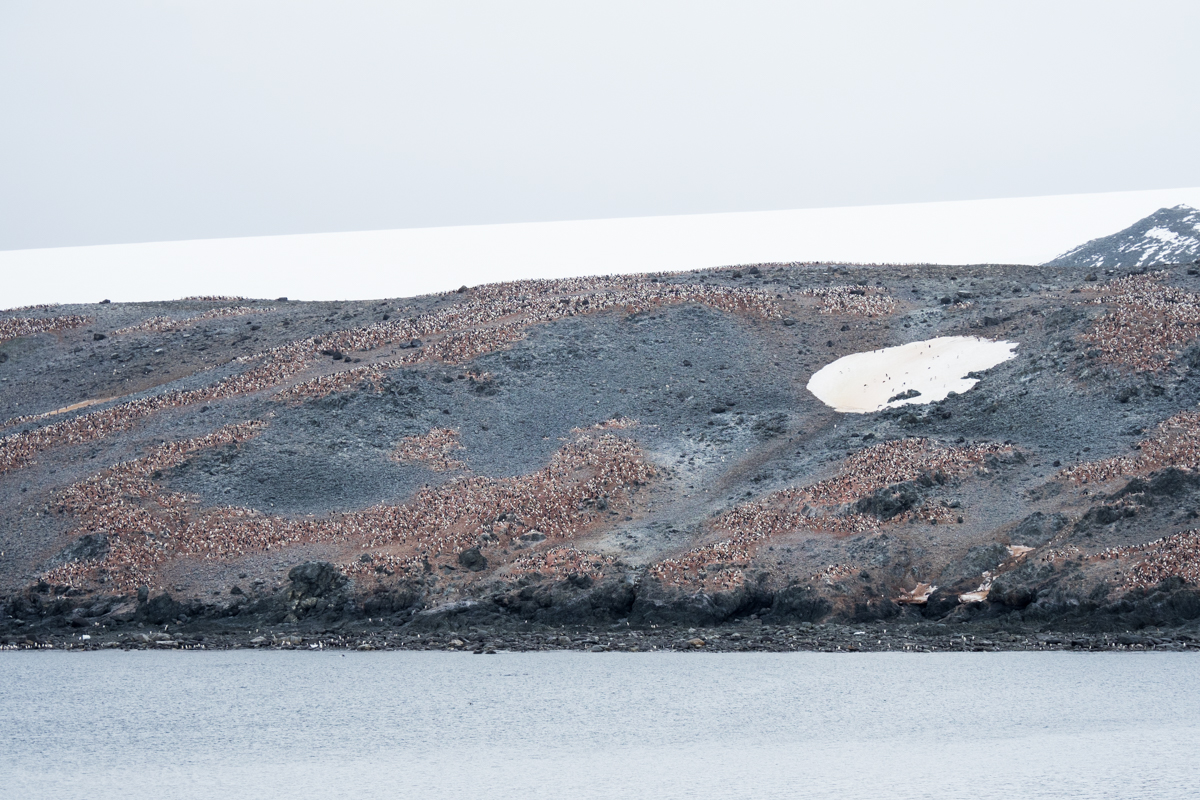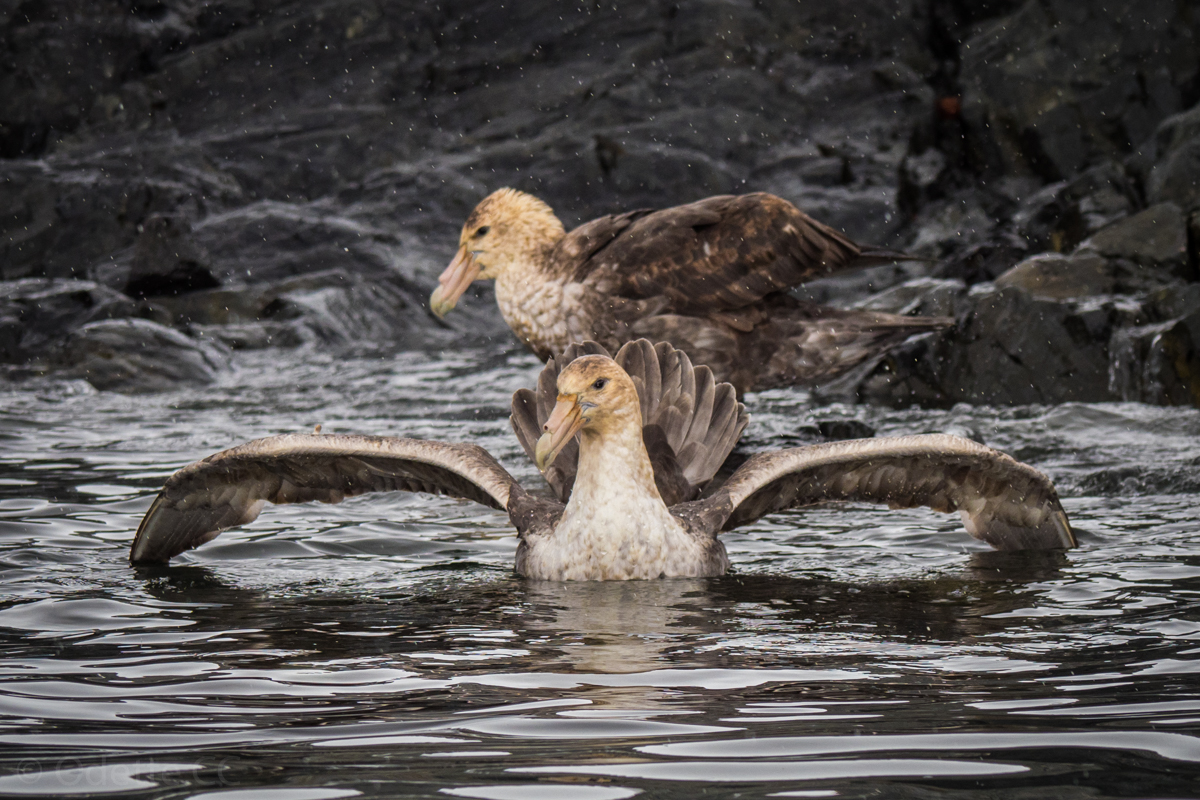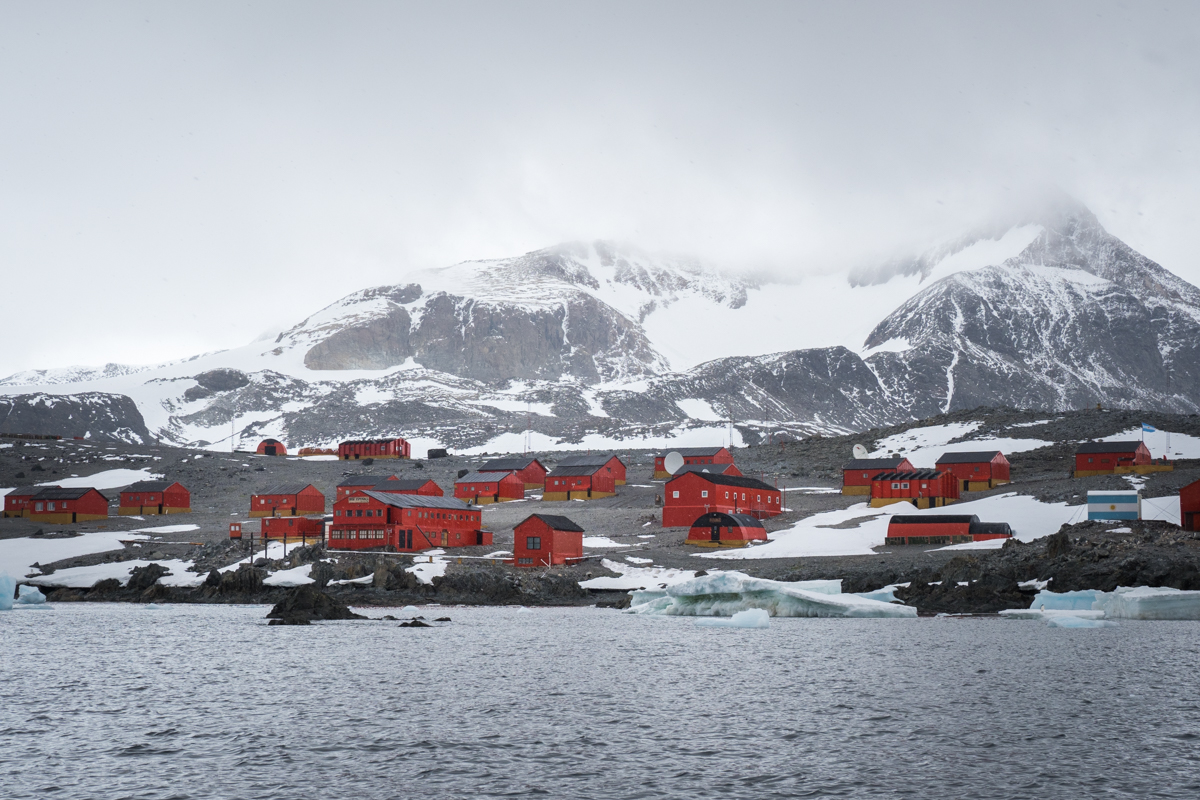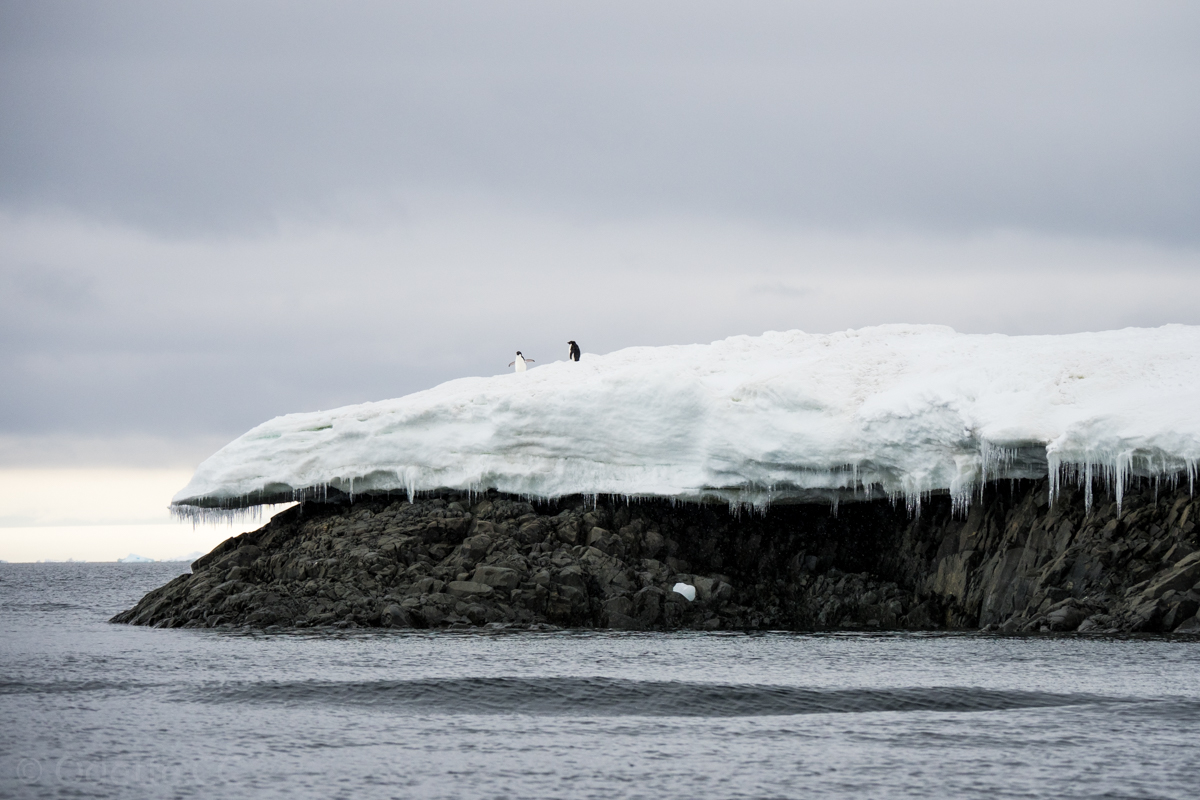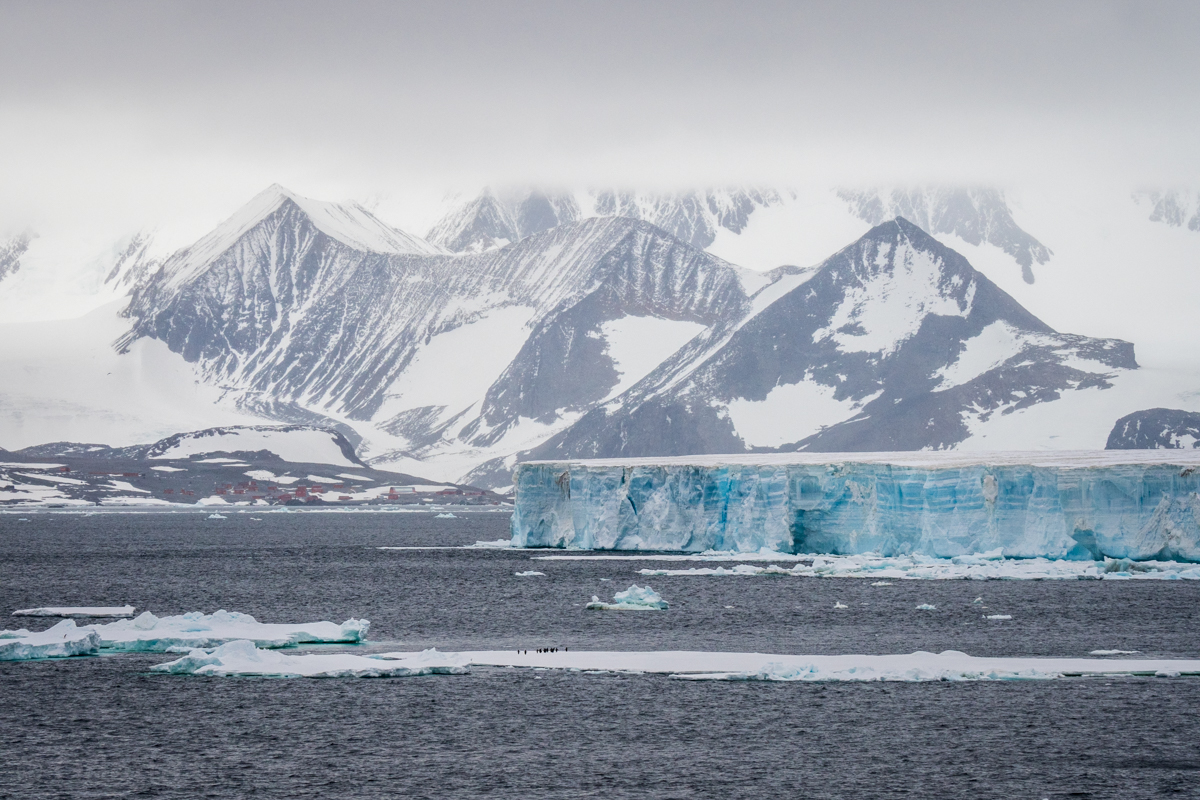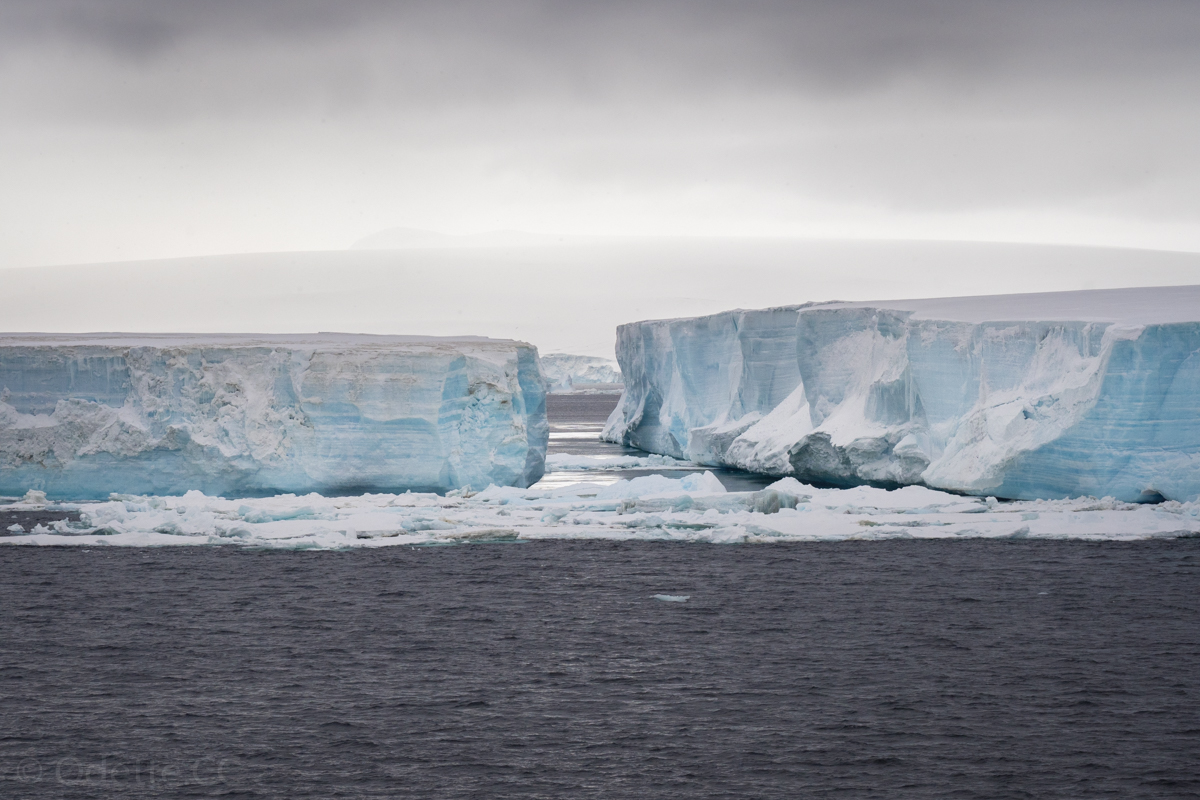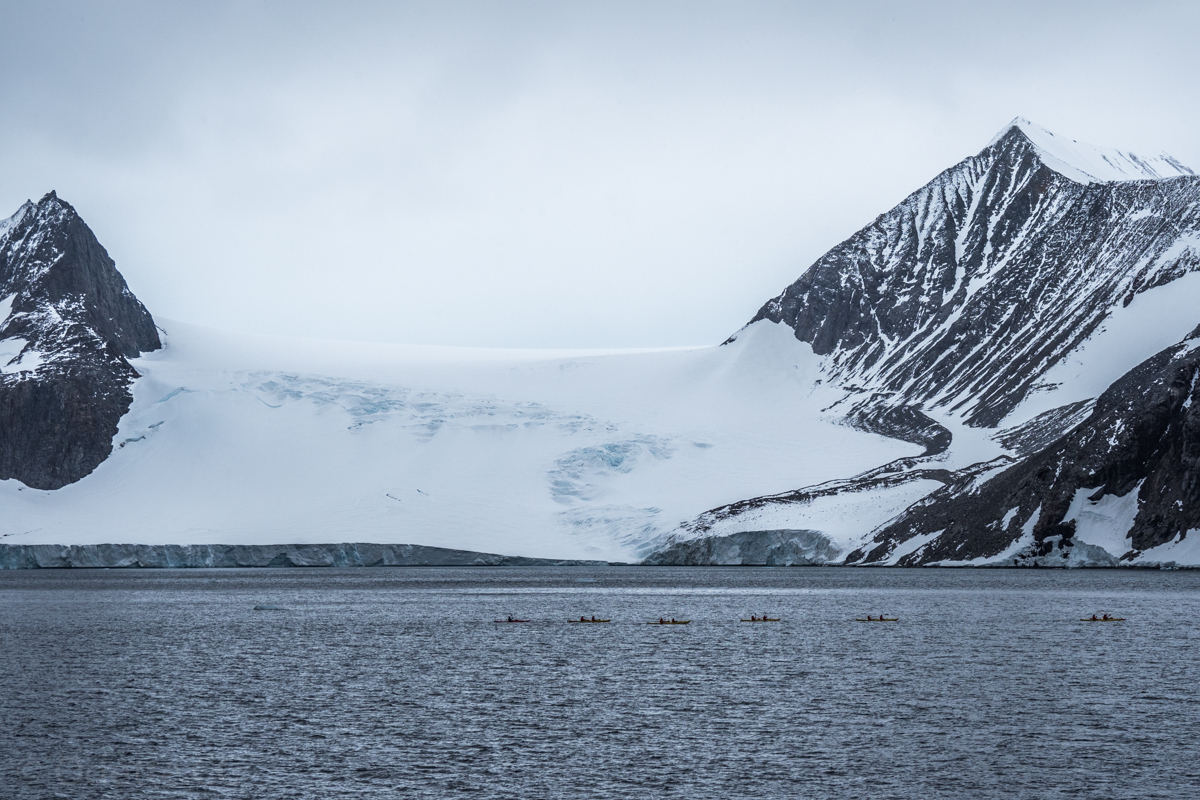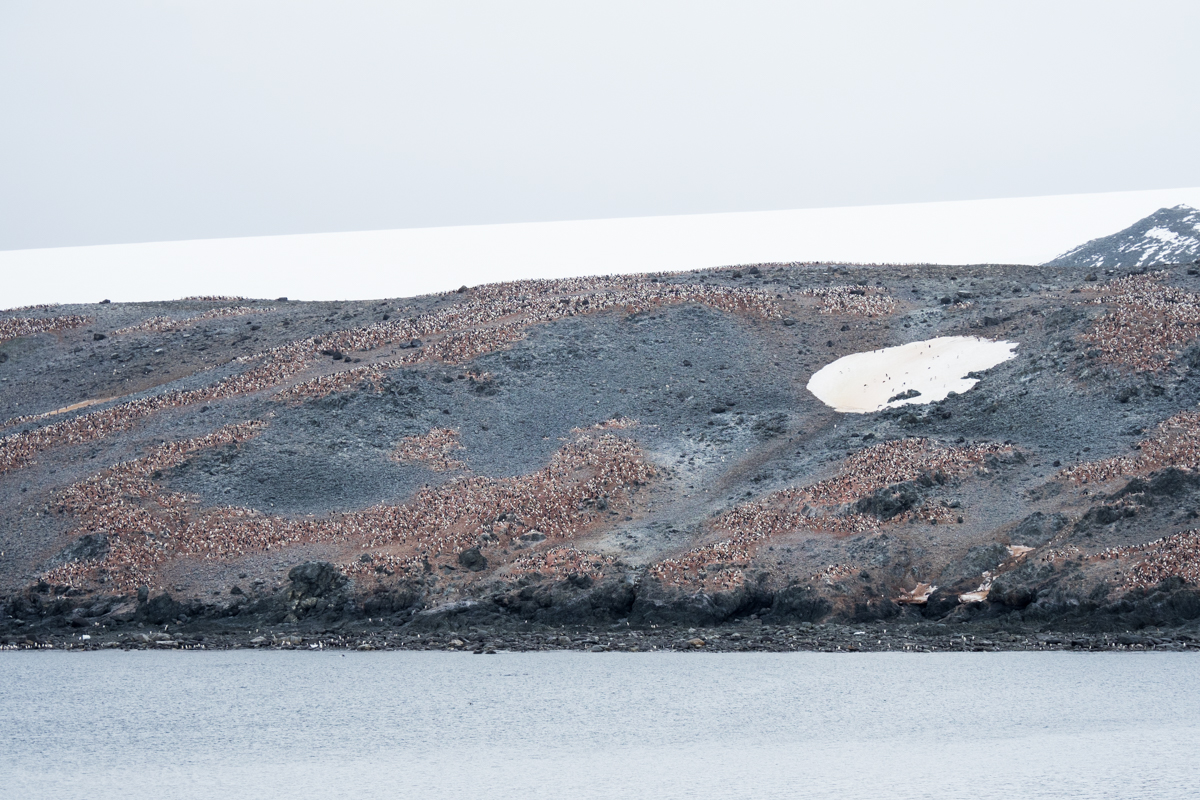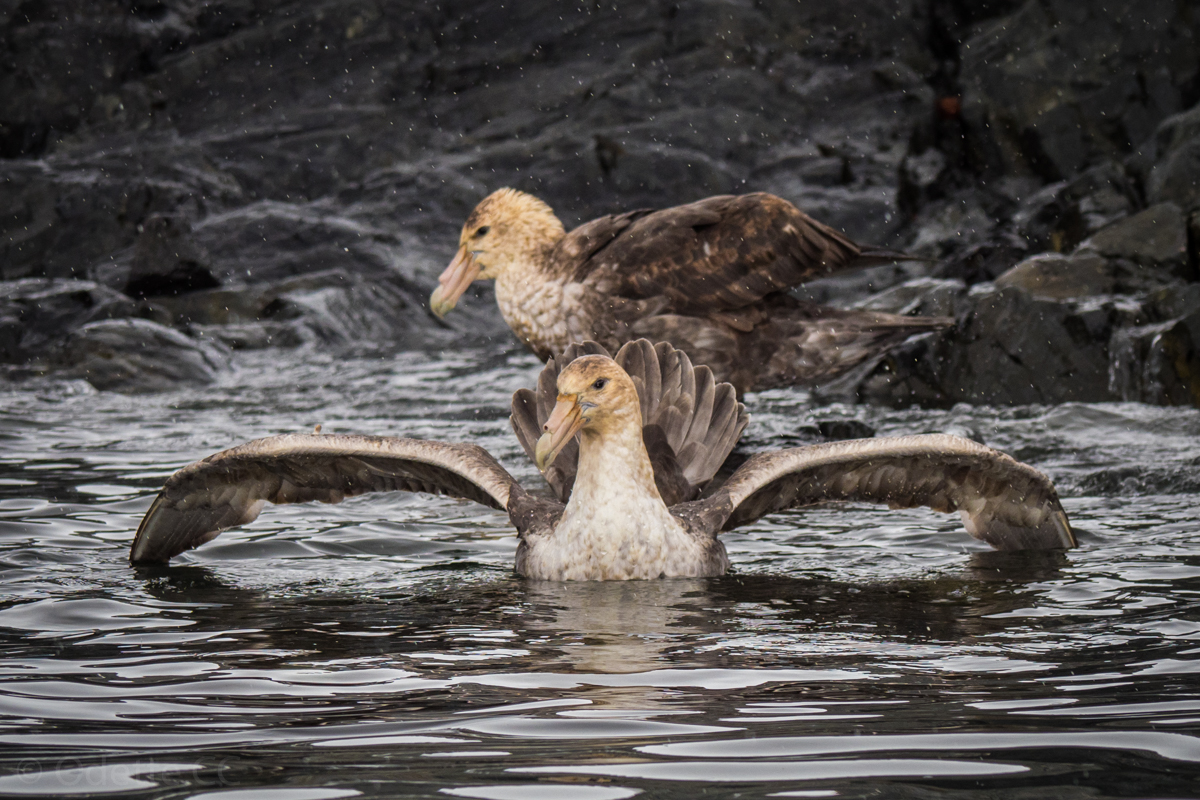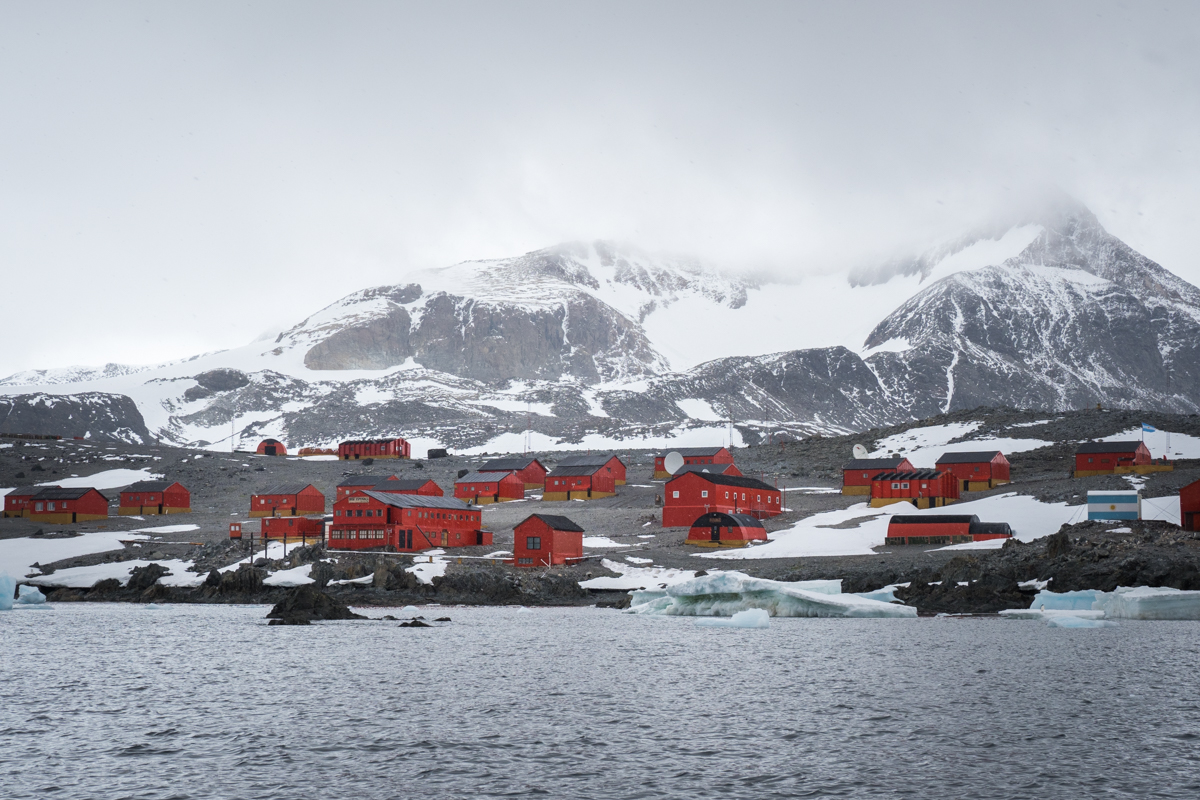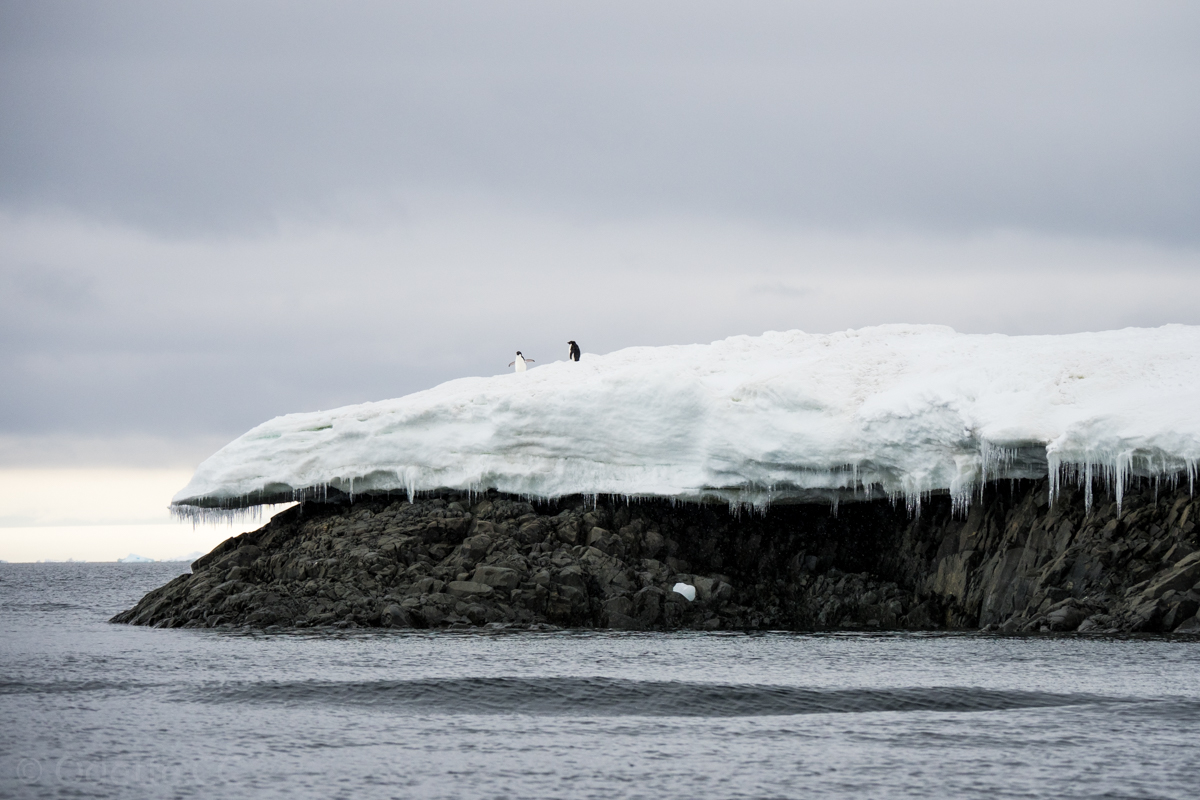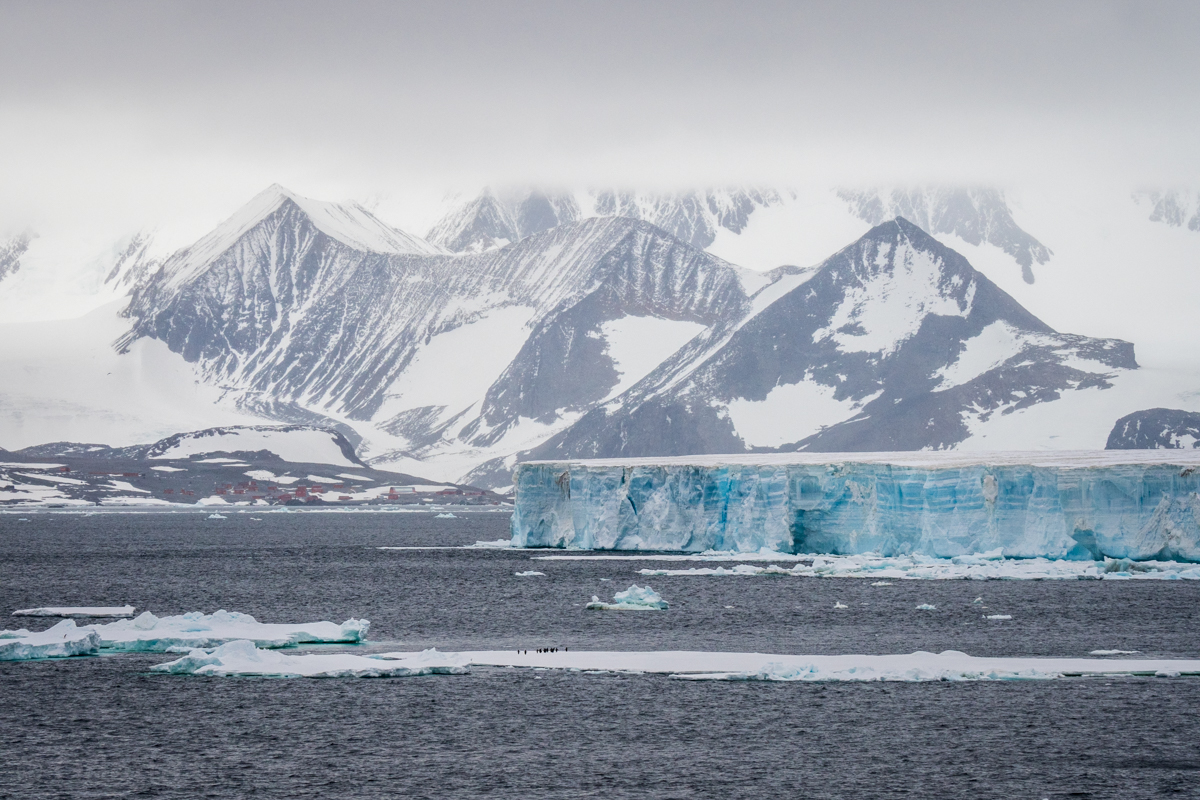 (..... keep scrolling down to next album...)
Brown Bluff, Antarctic Peninsula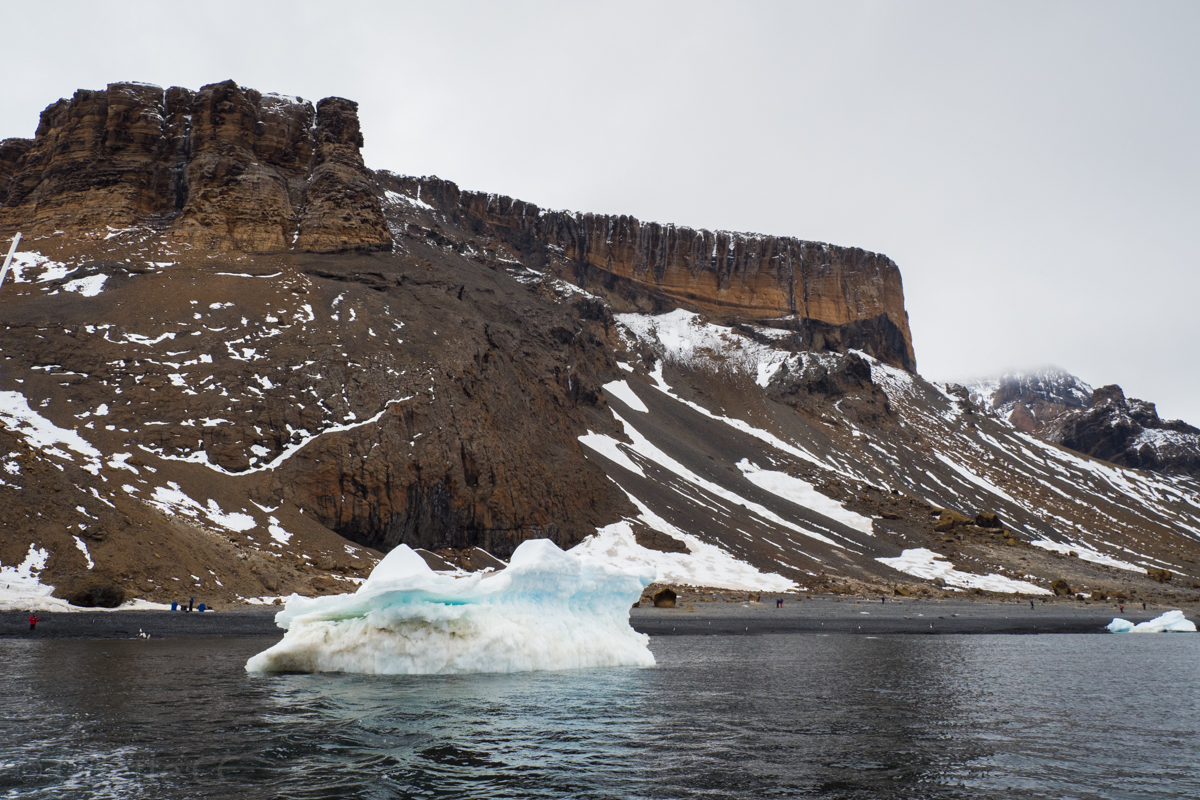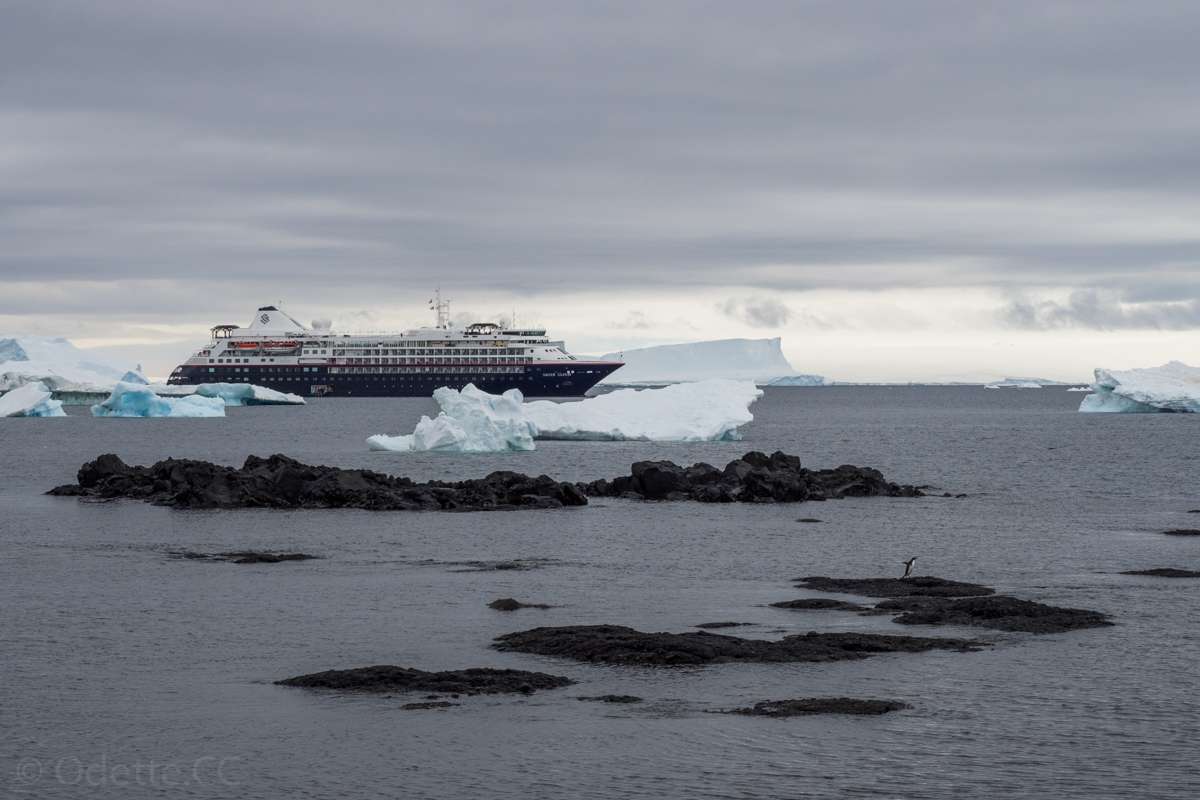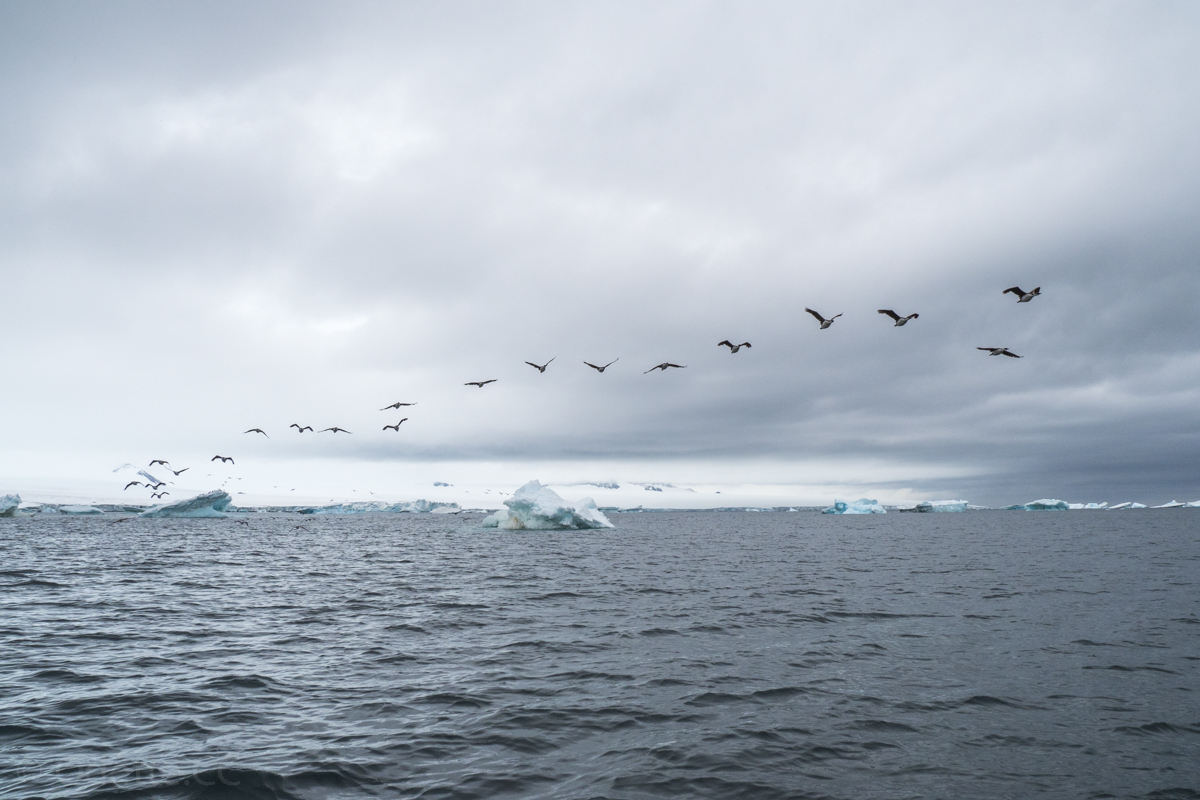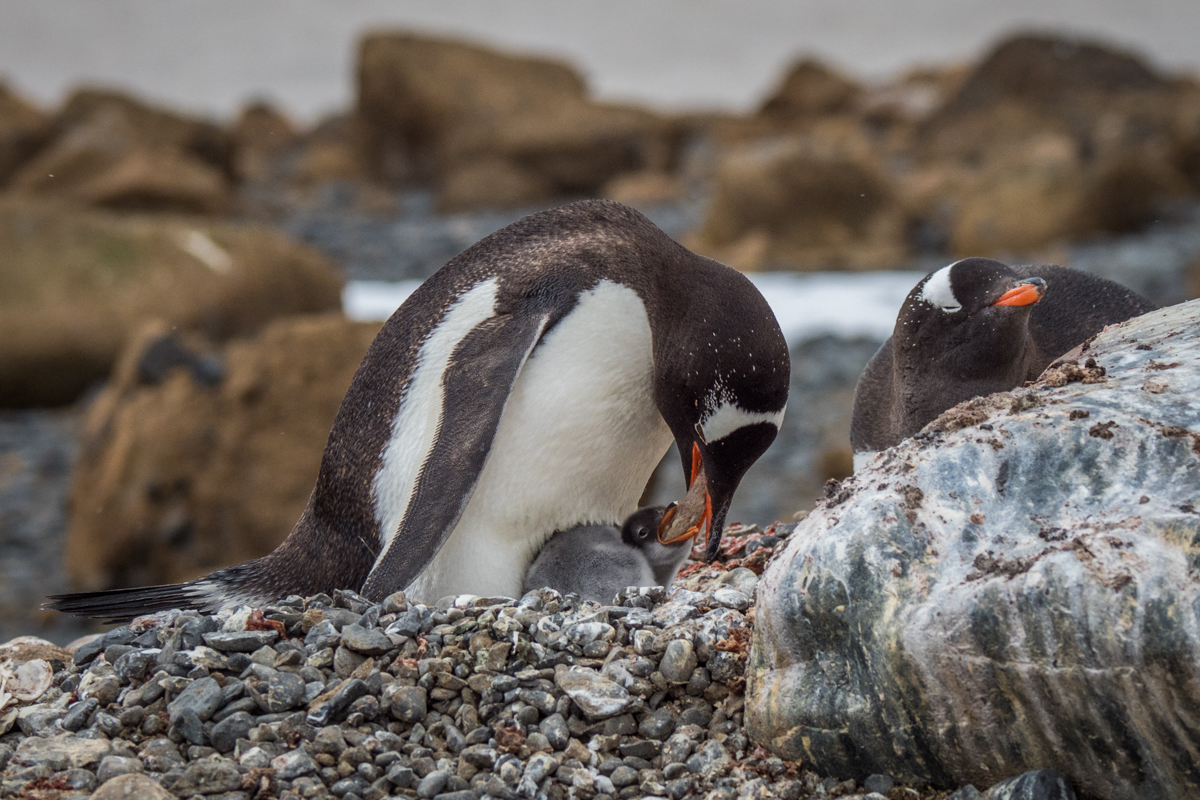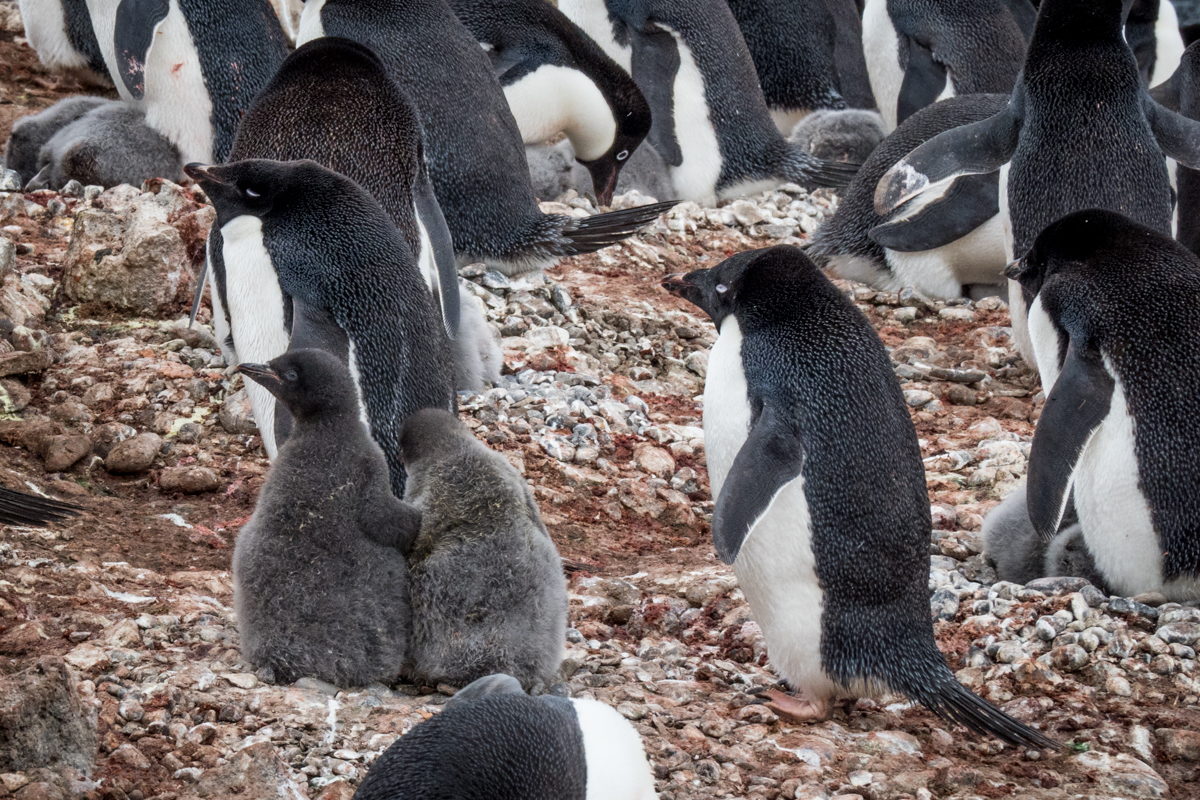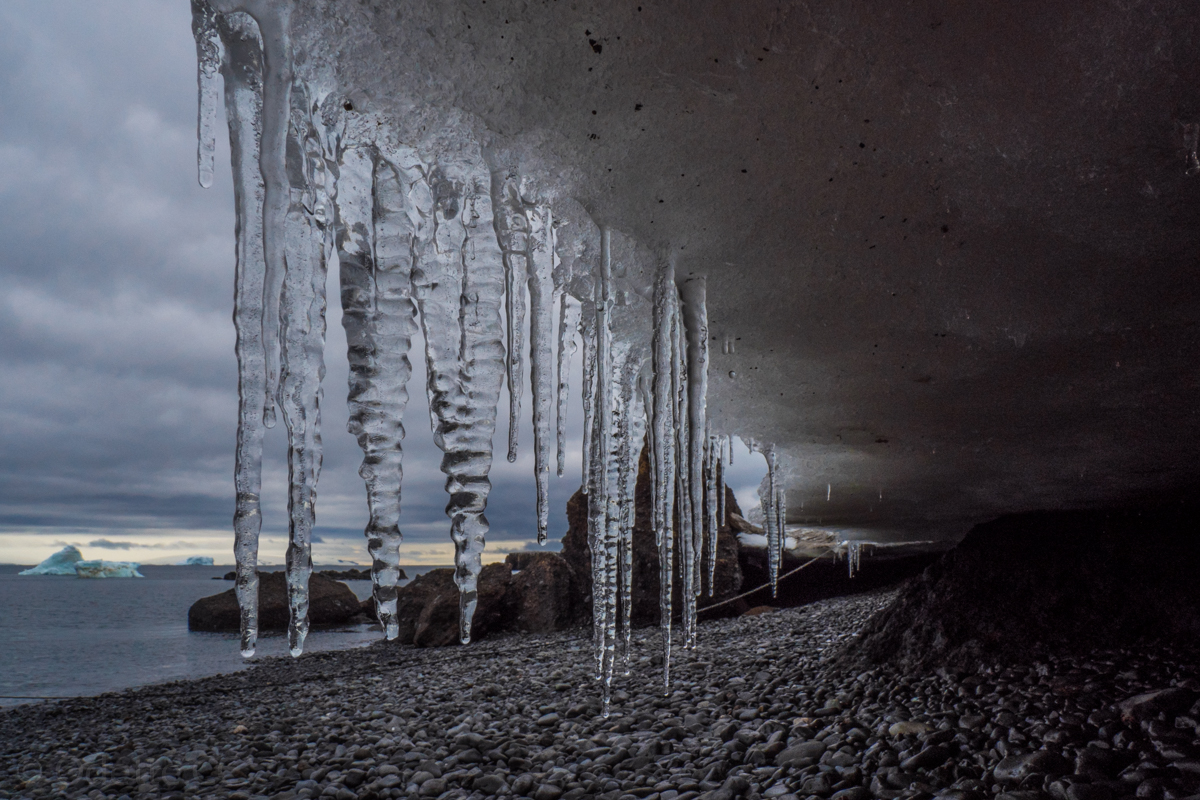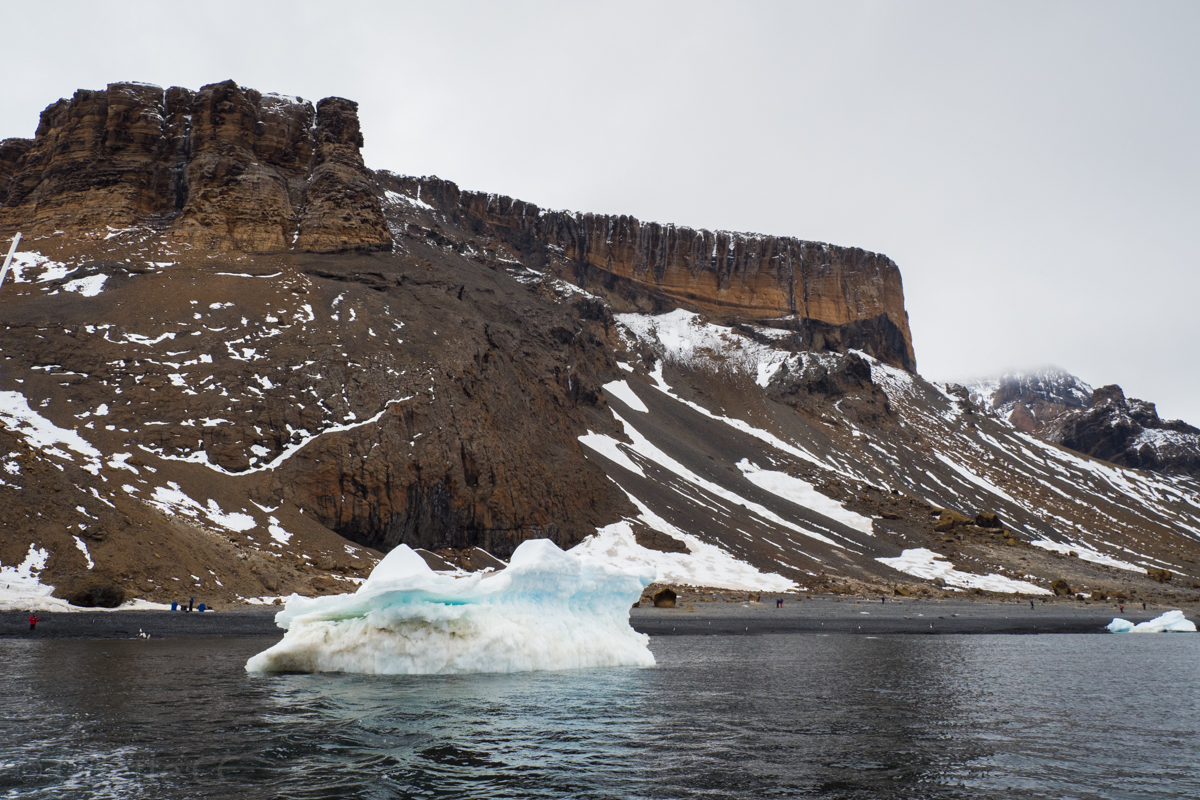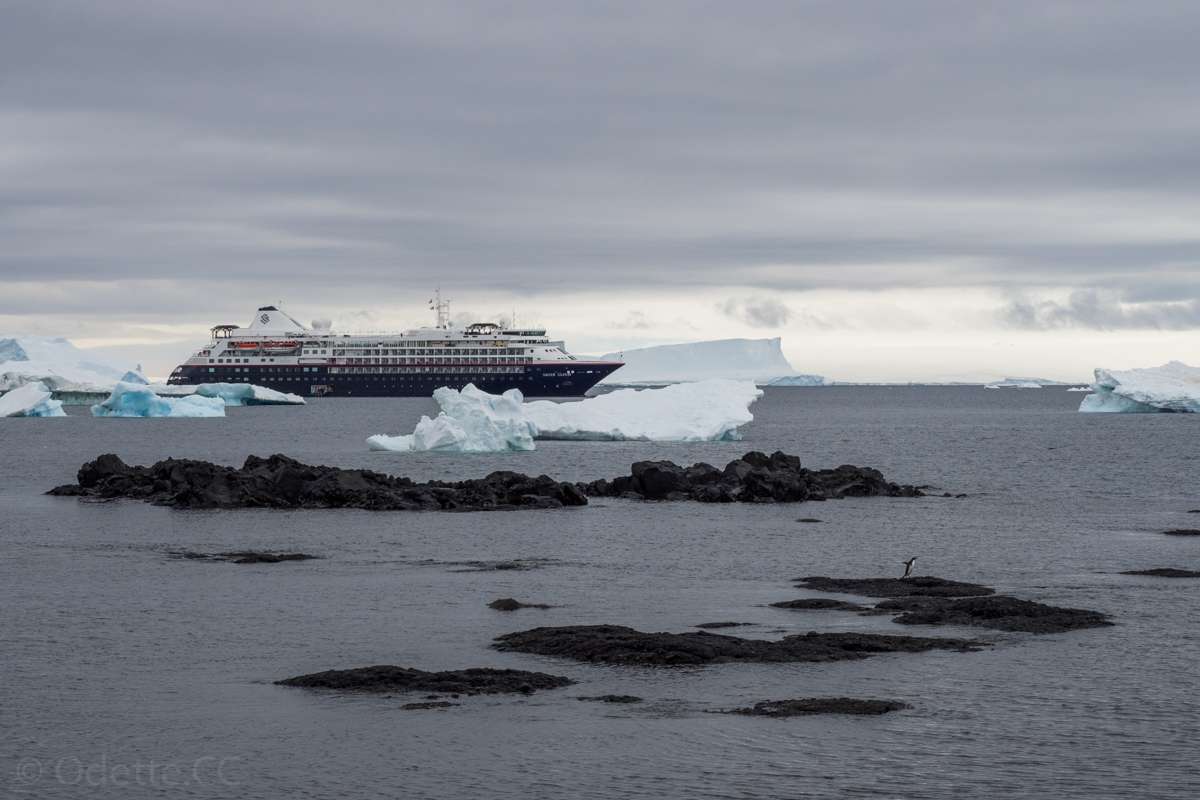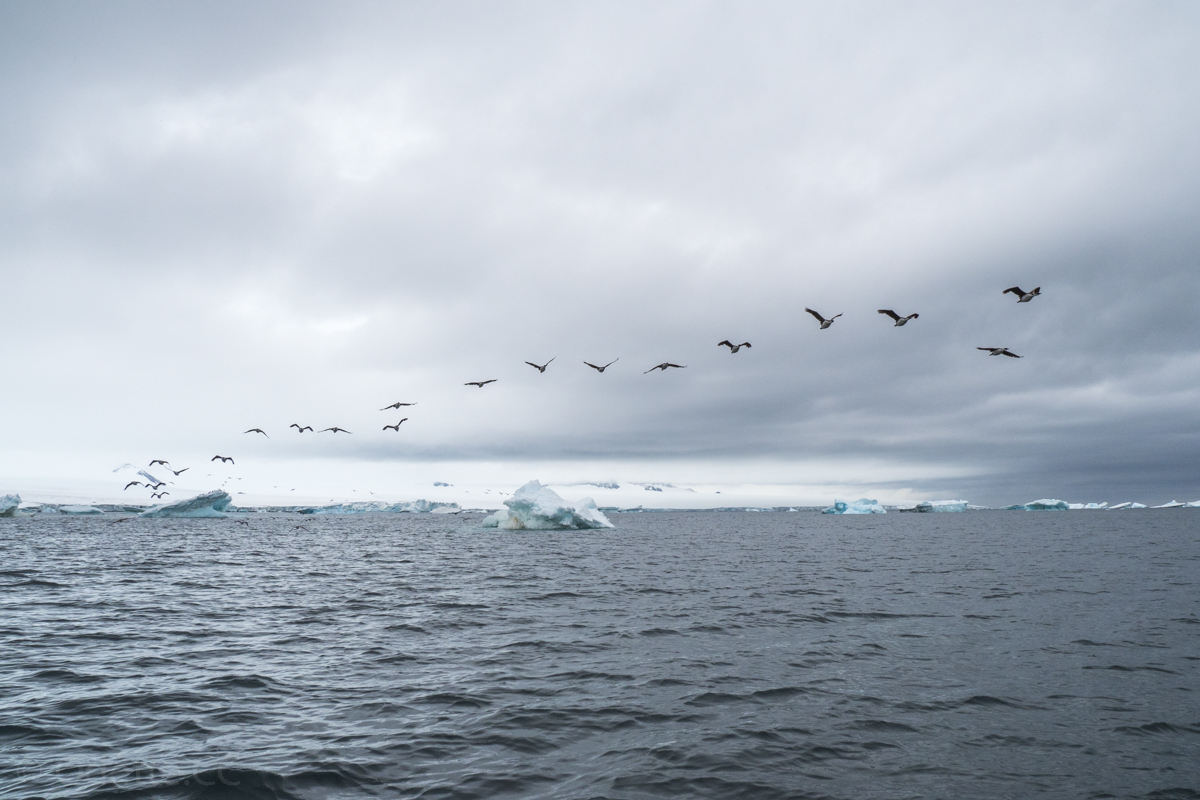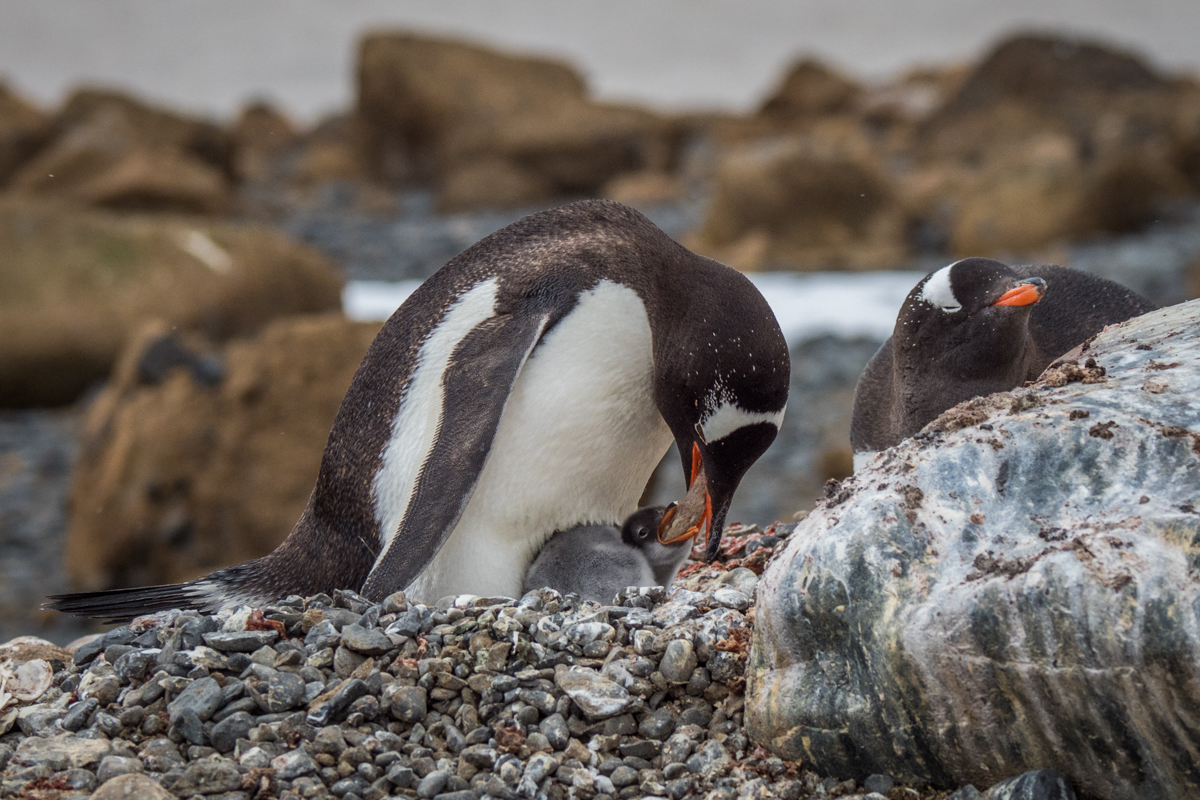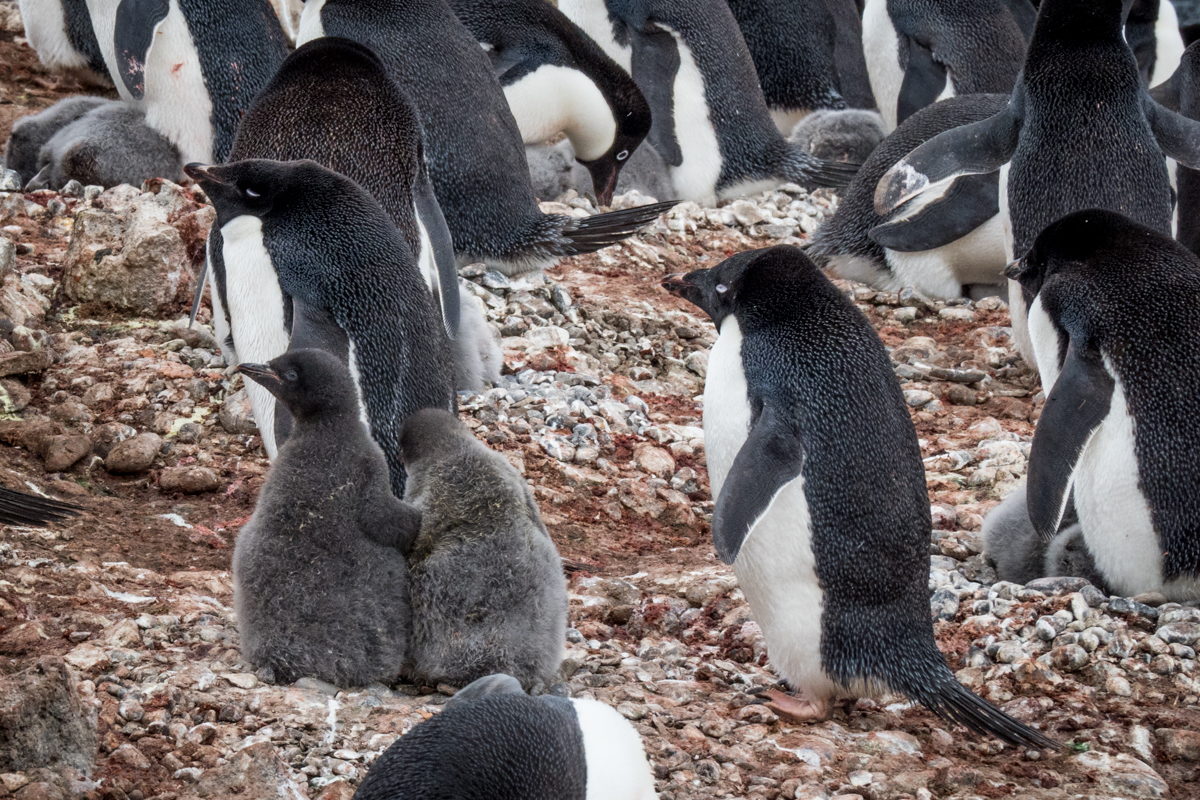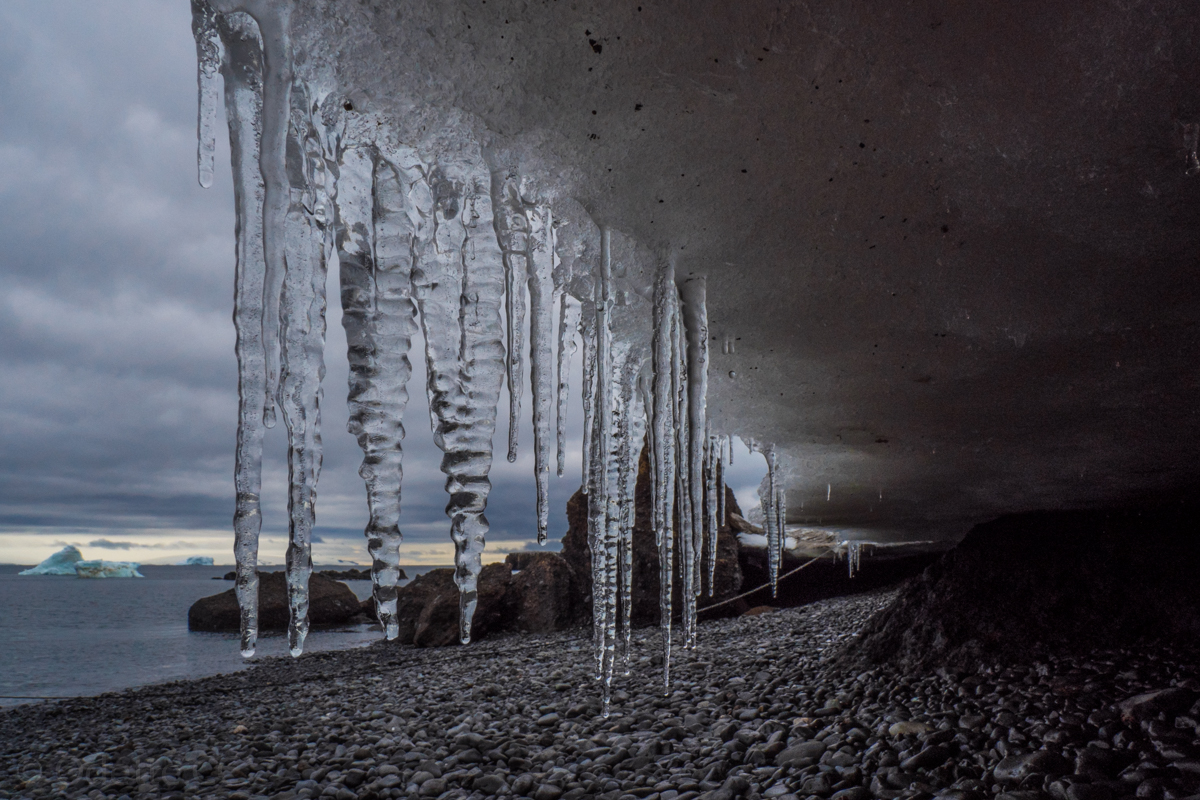 (..... keep scrolling down to next album...)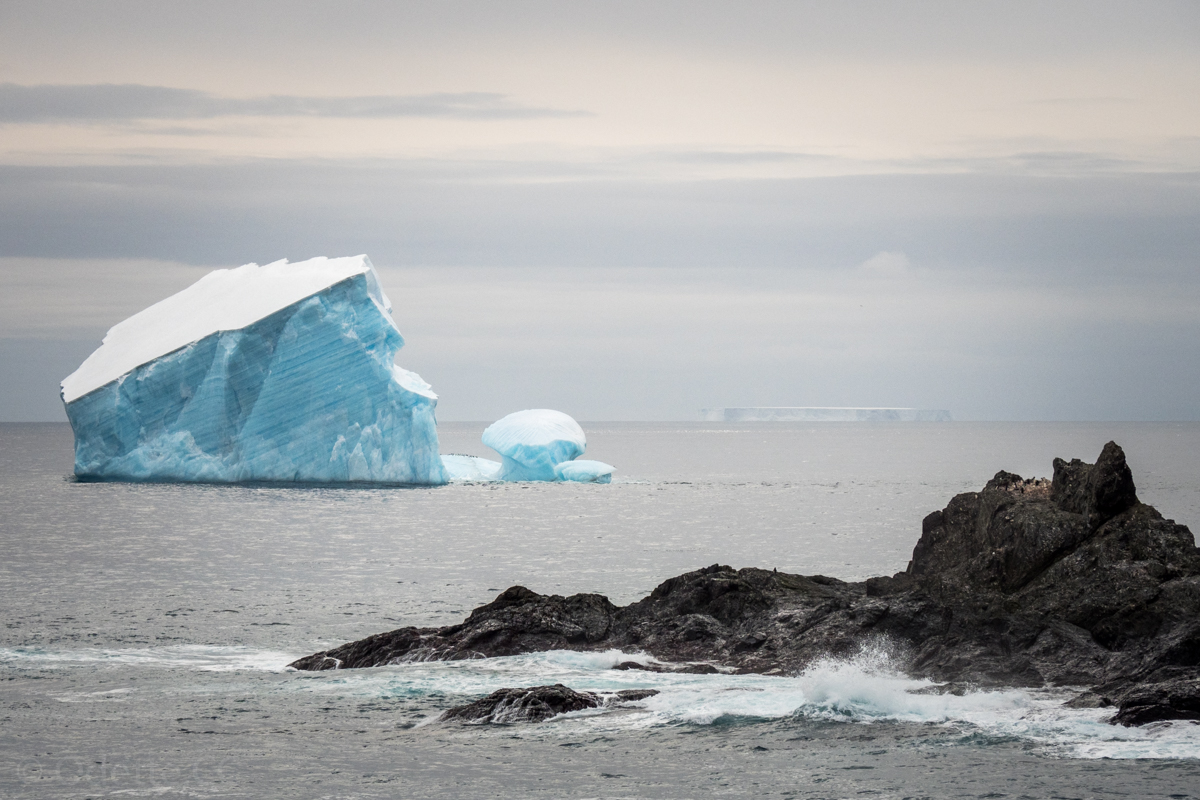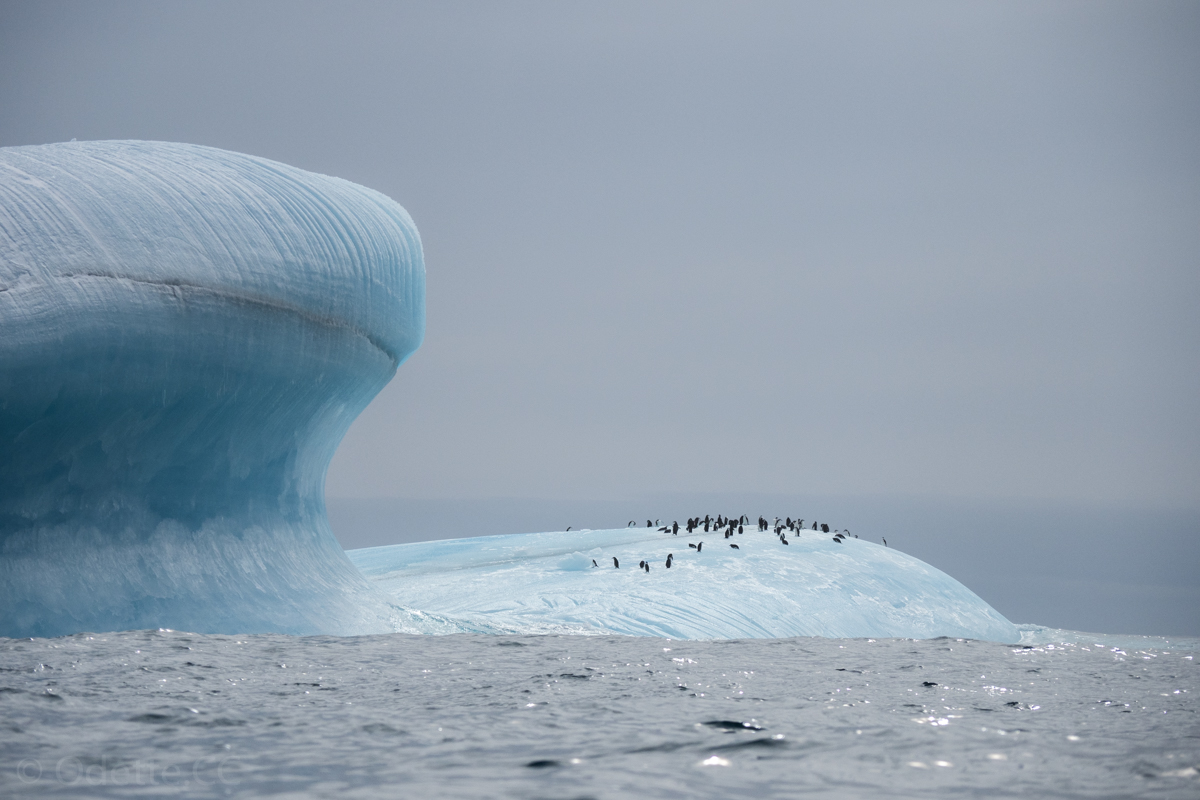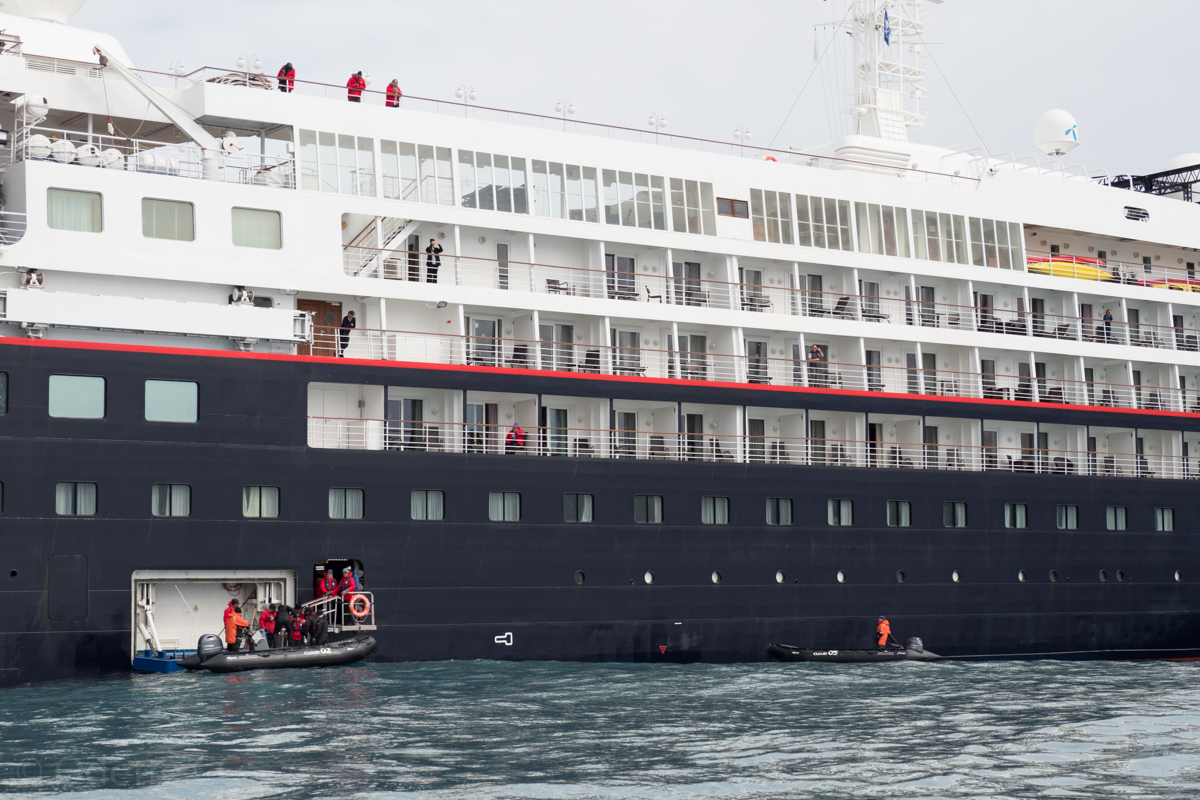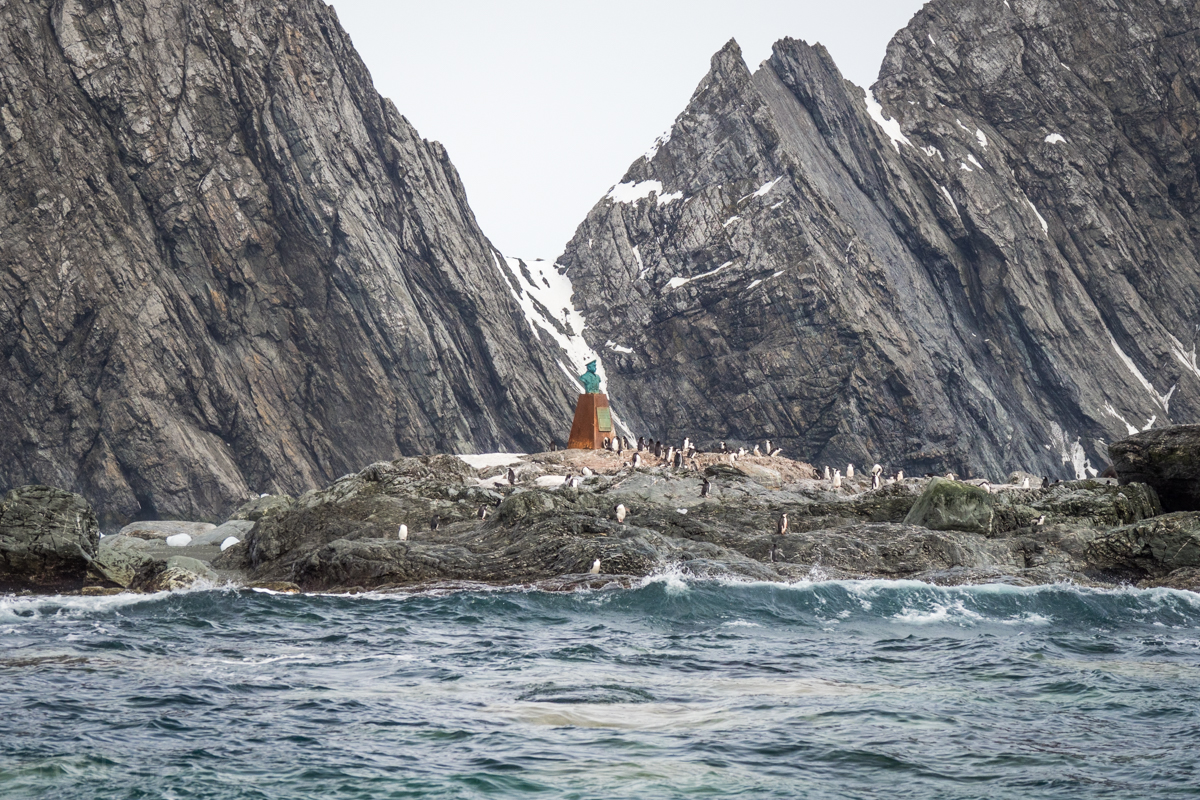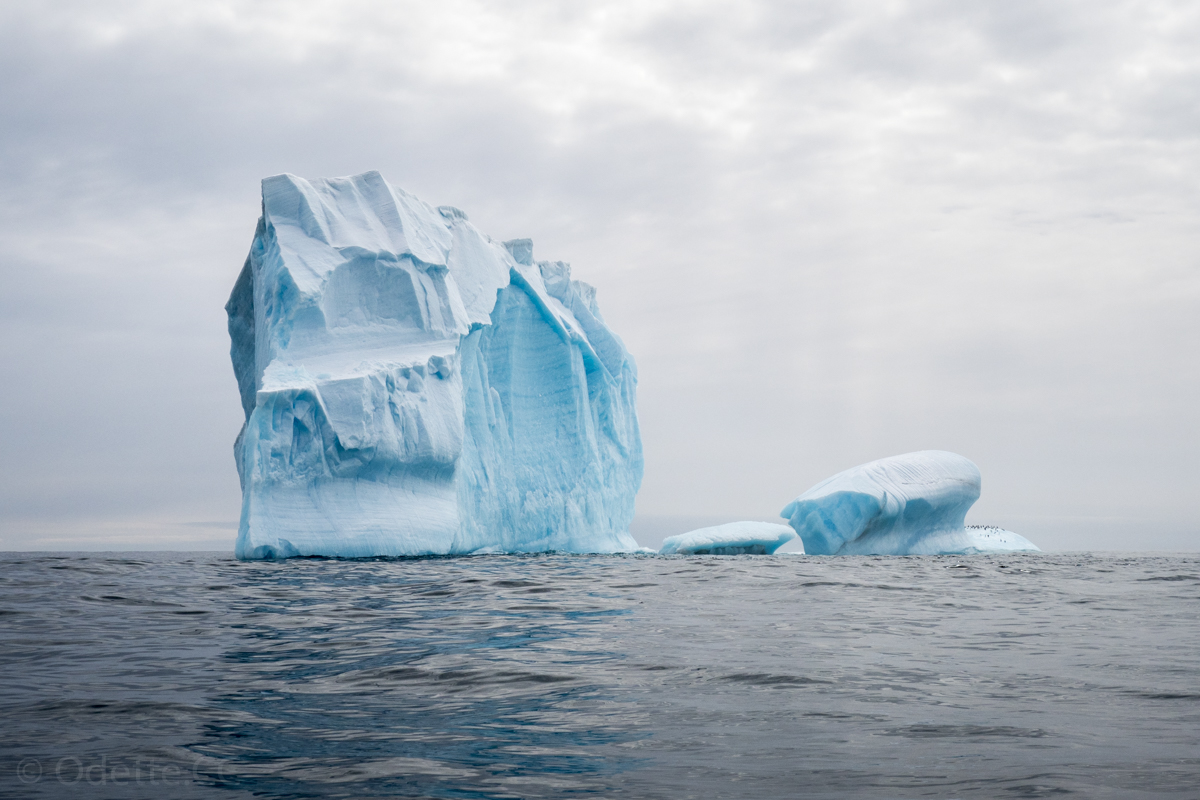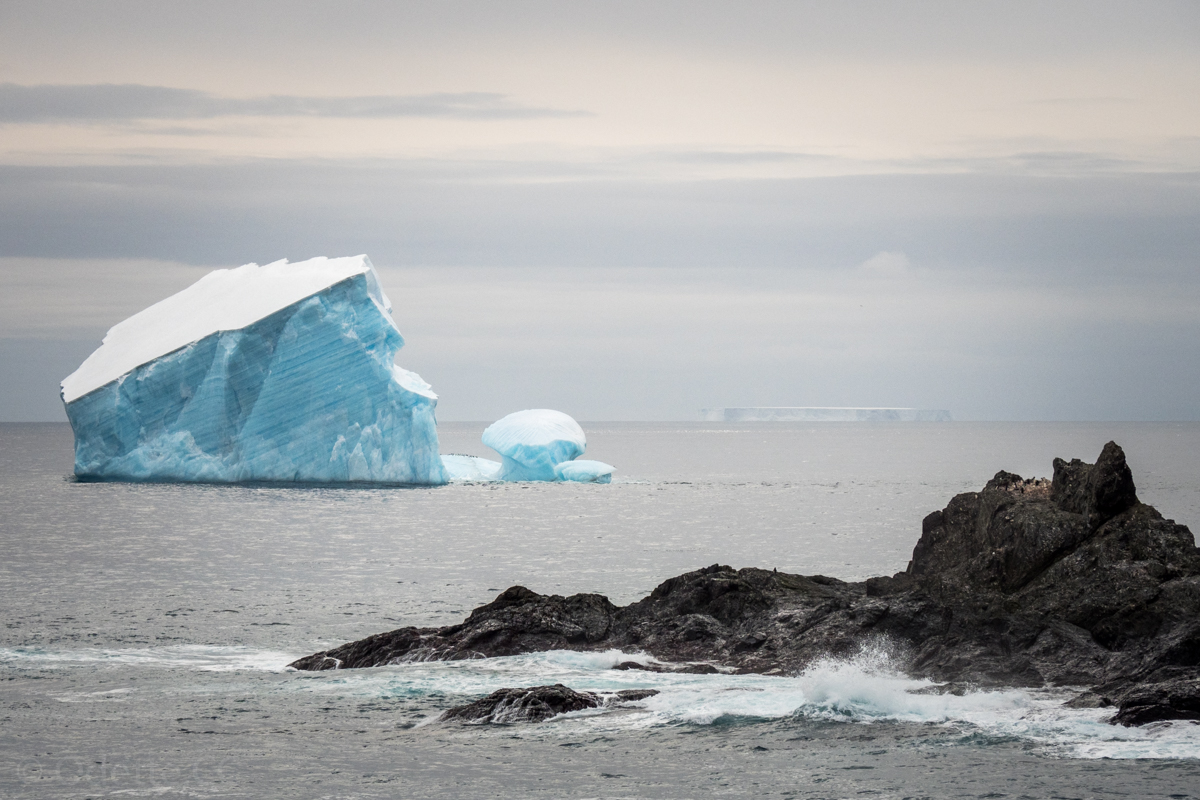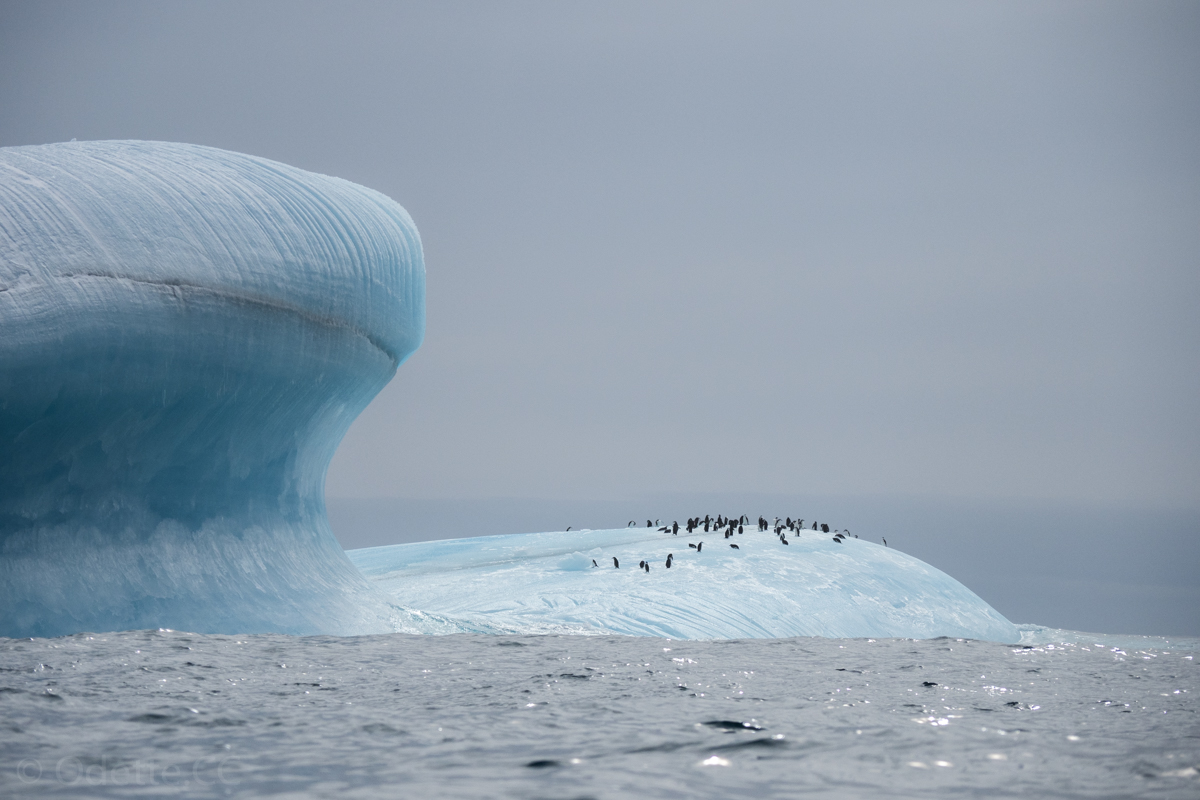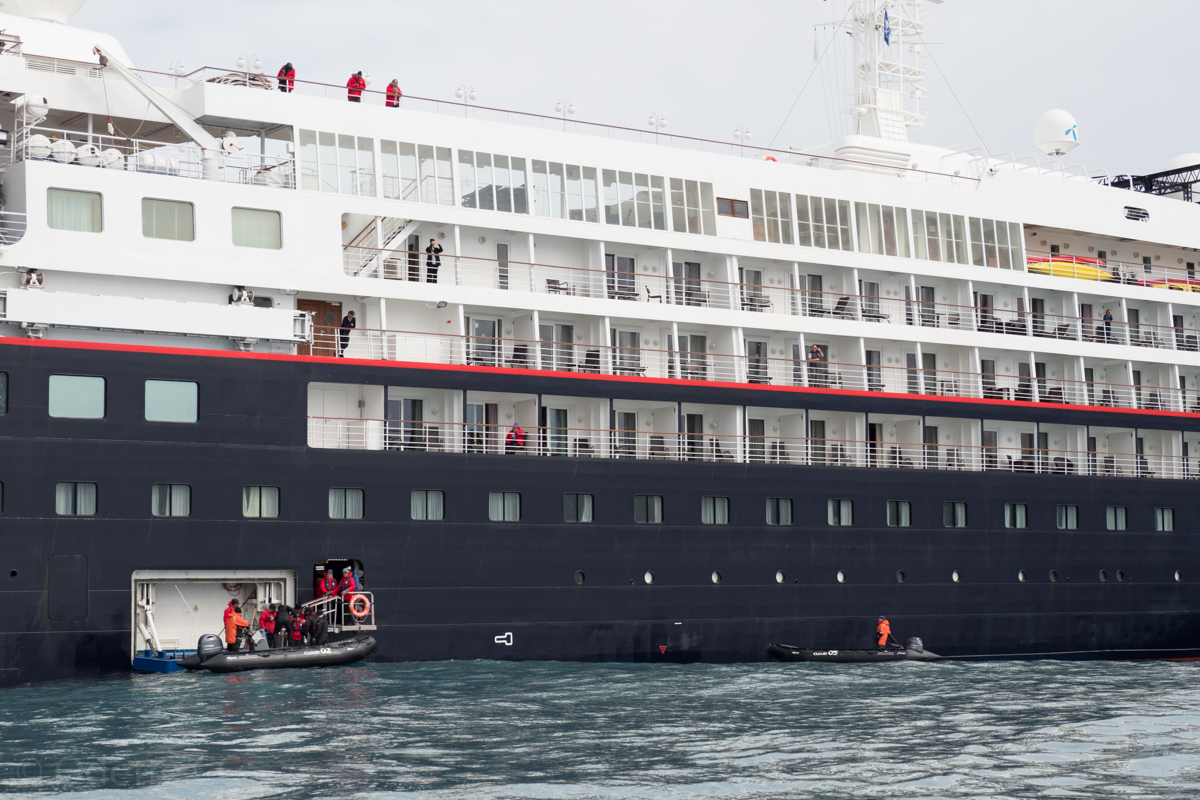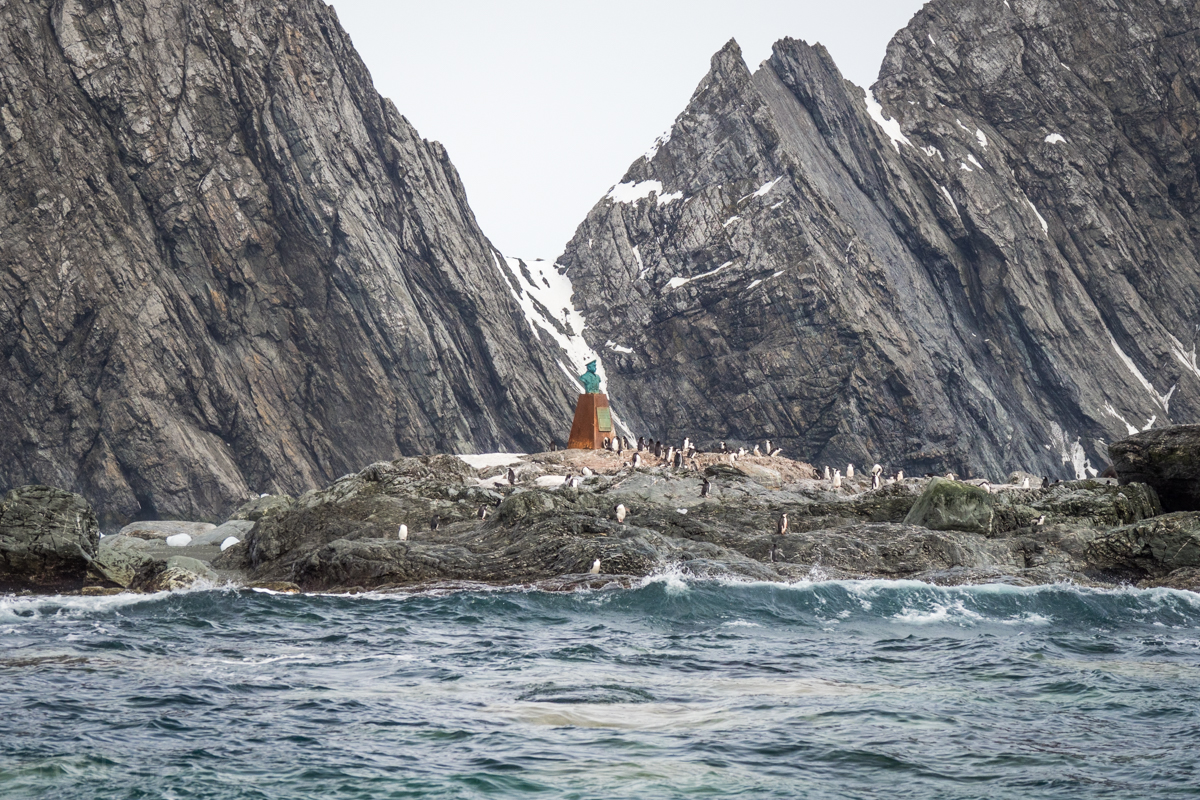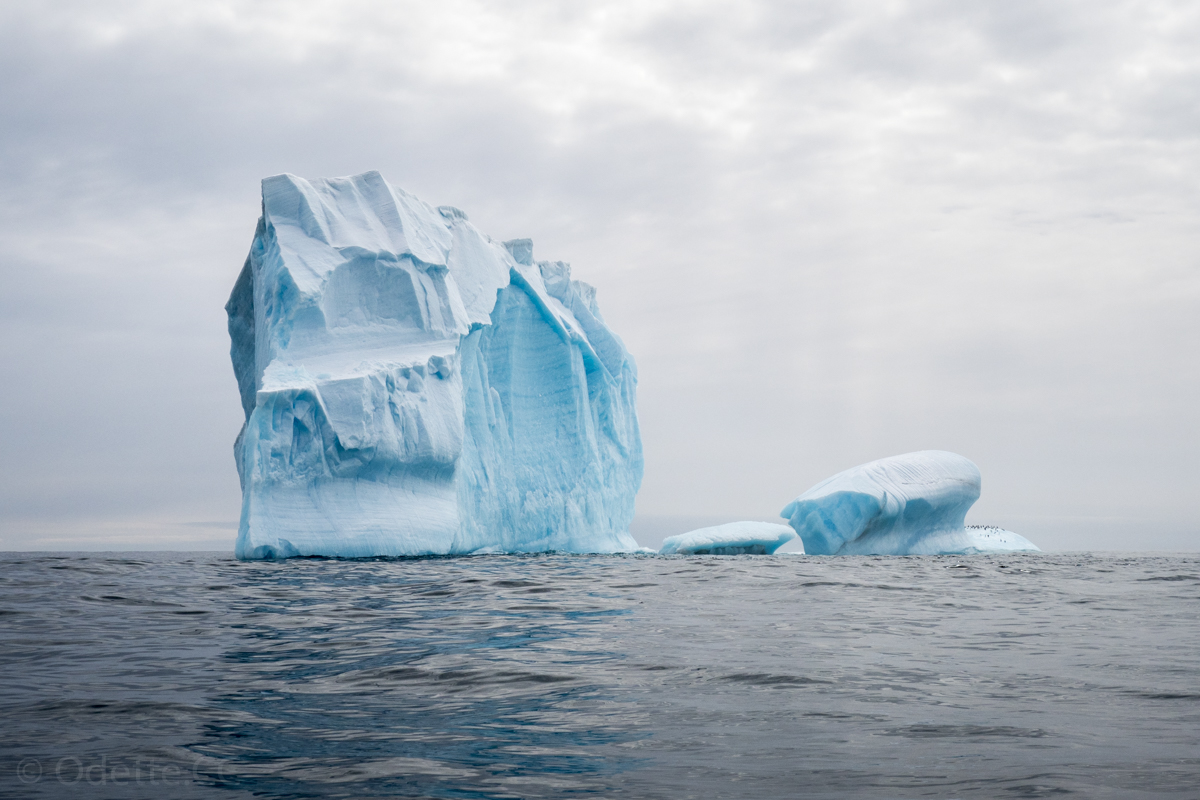 (..... keep scrolling down to next album...)
Drygalski Fjord, South Georgia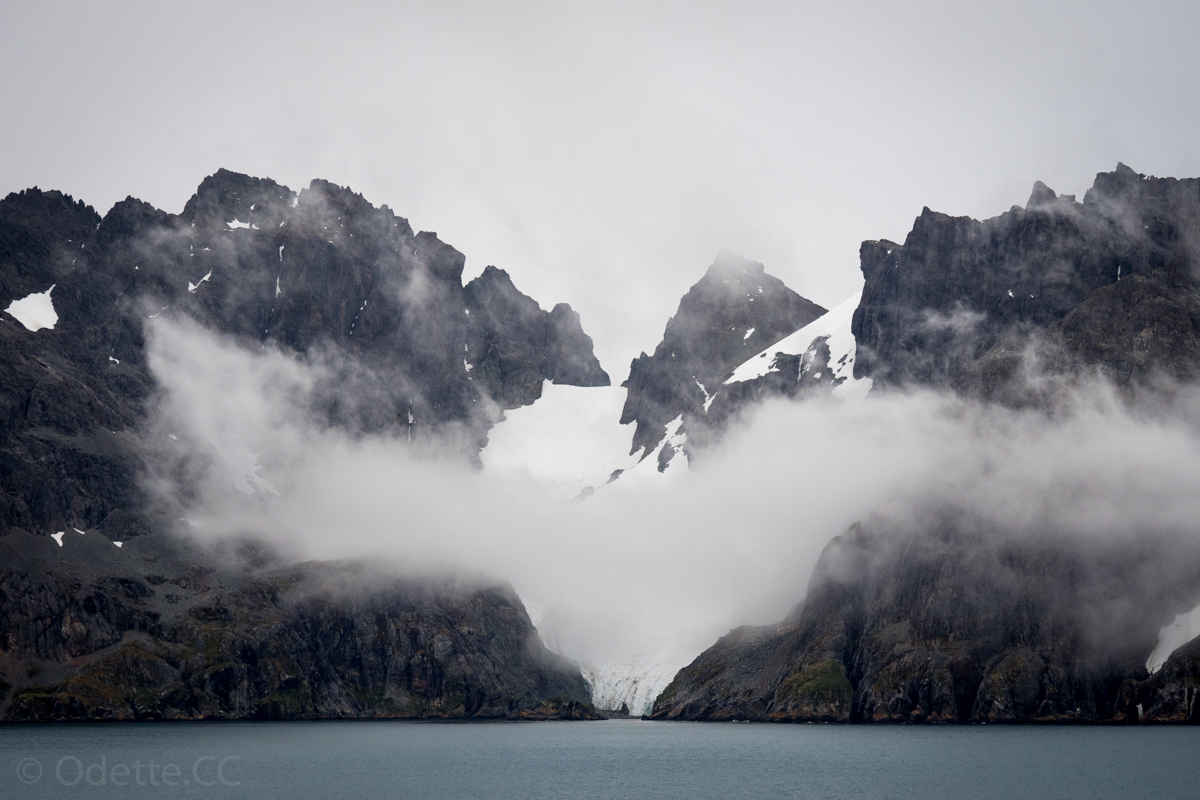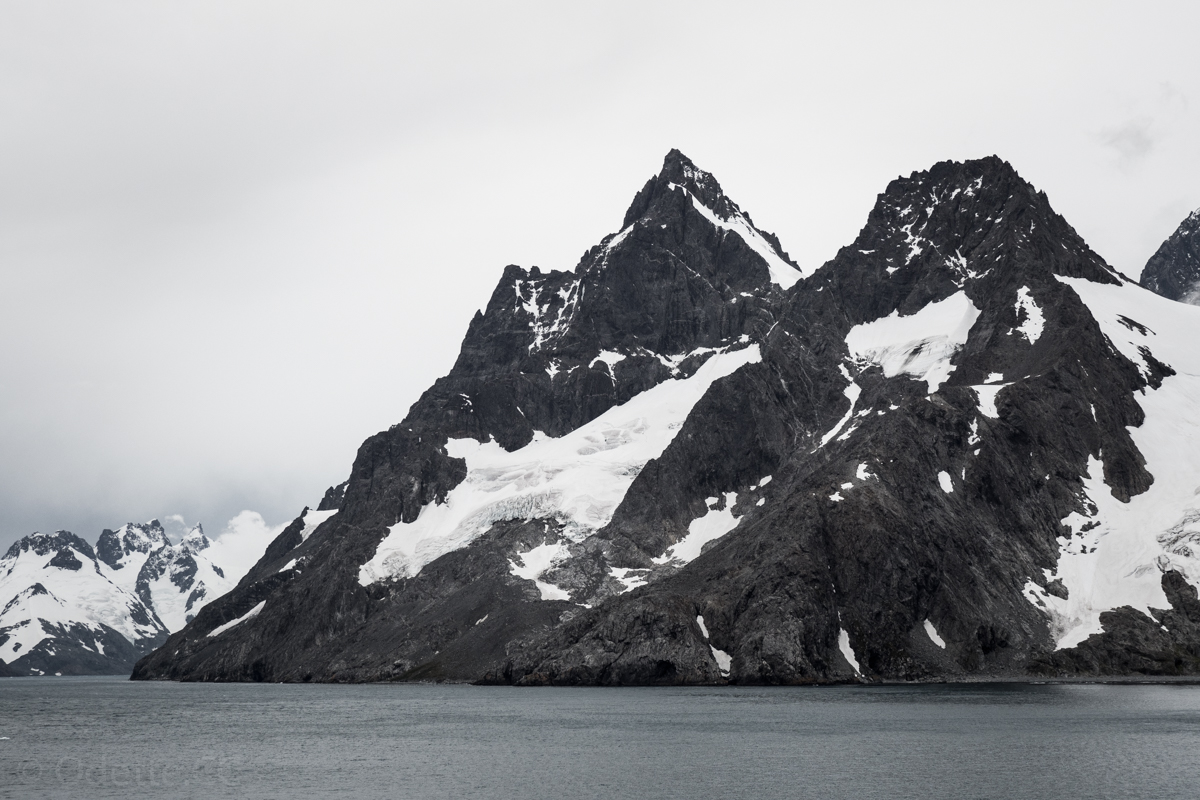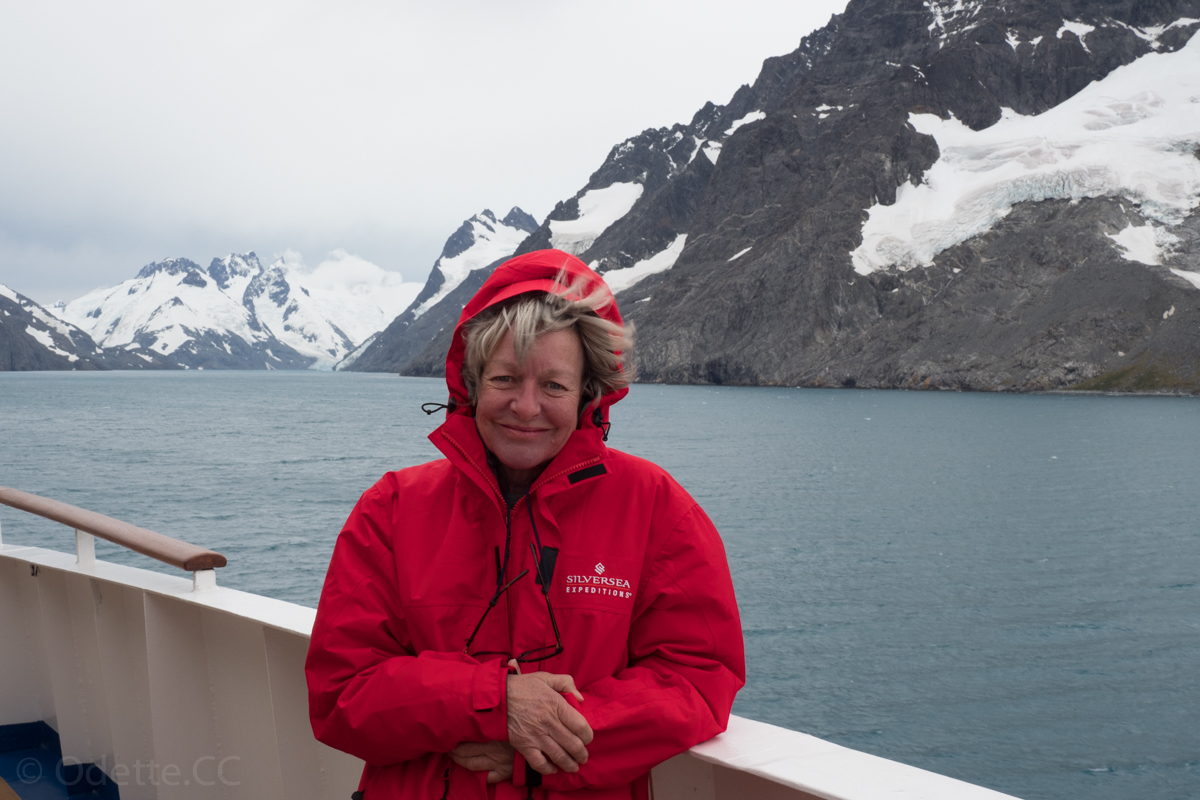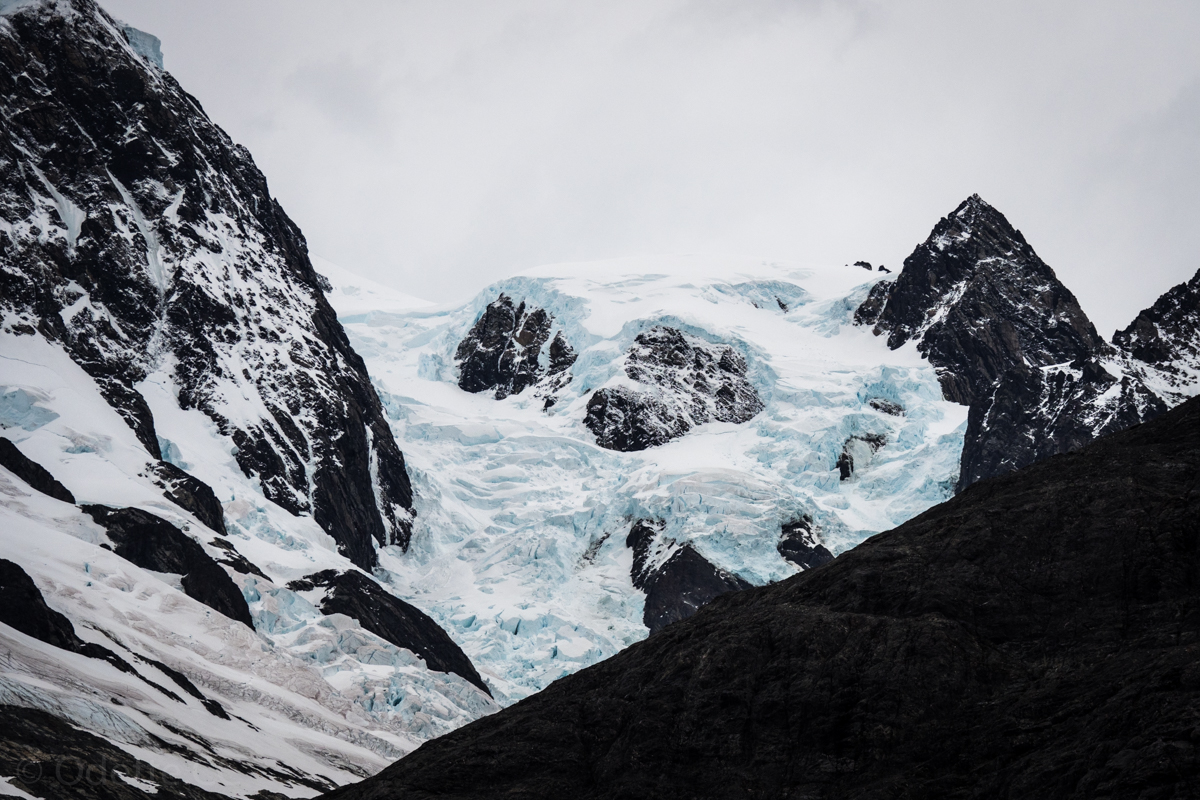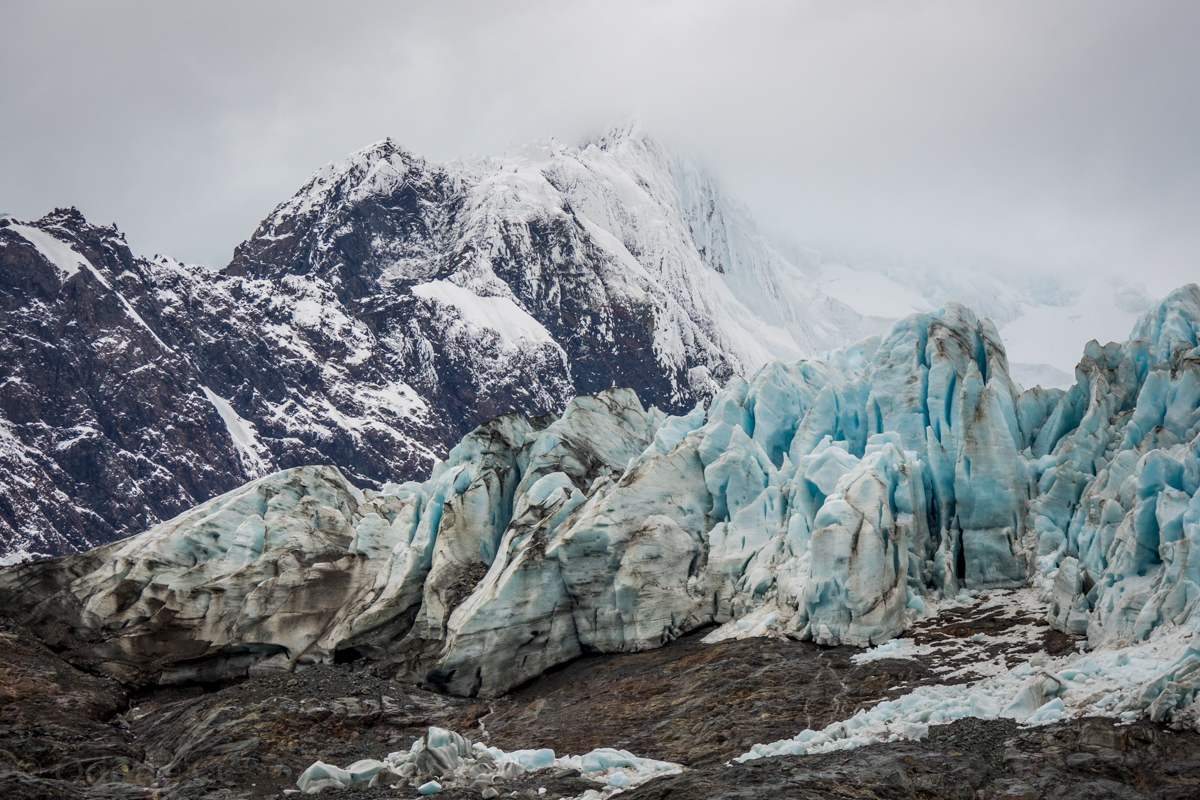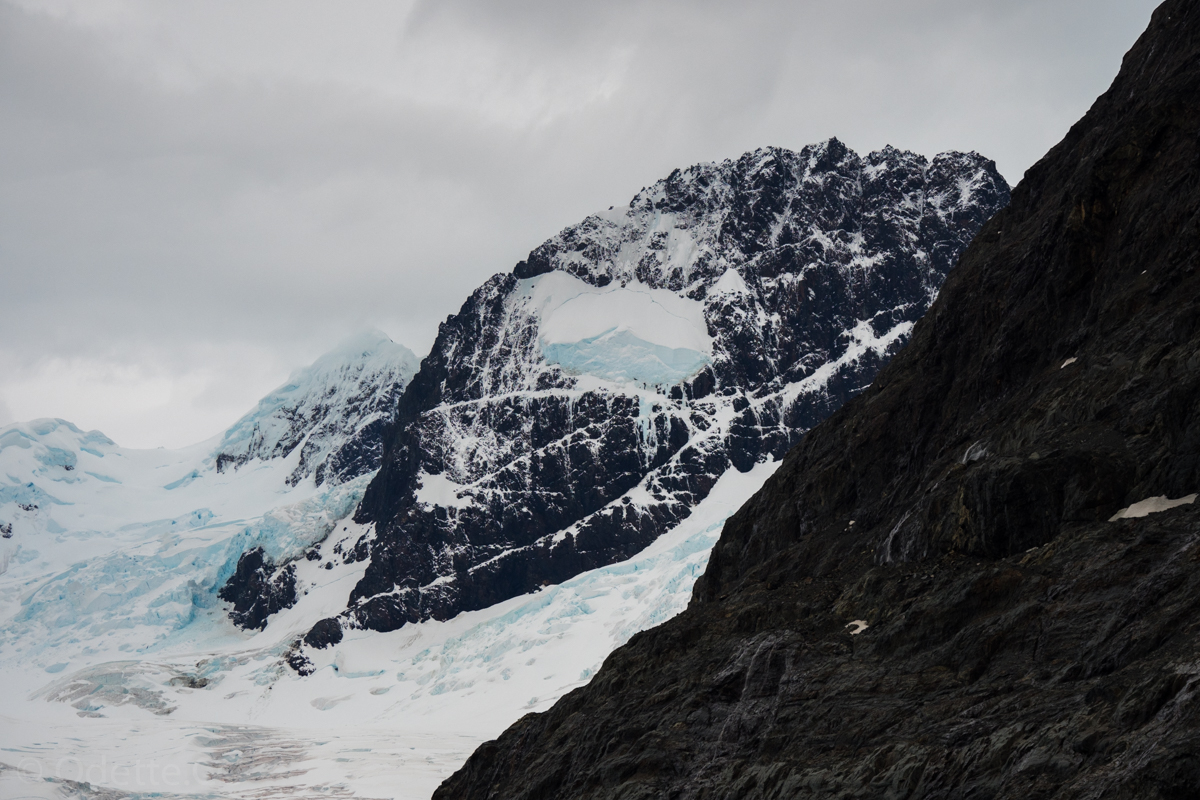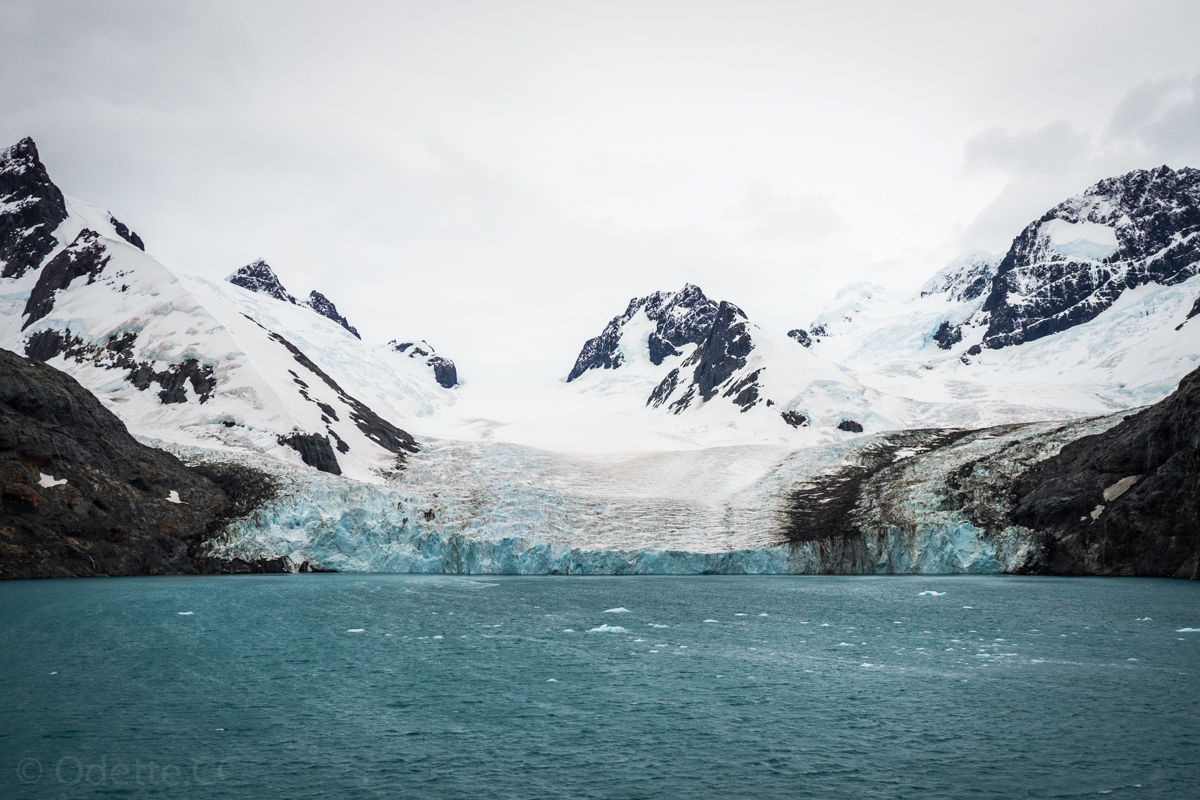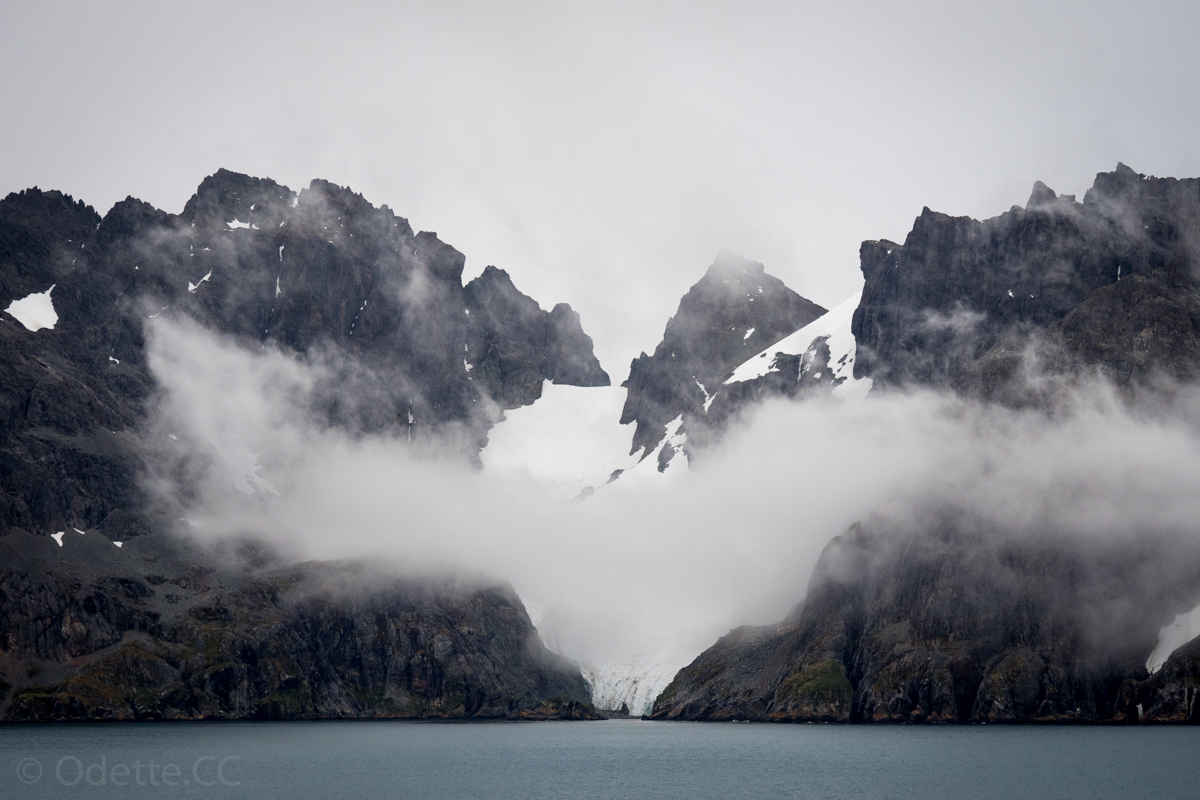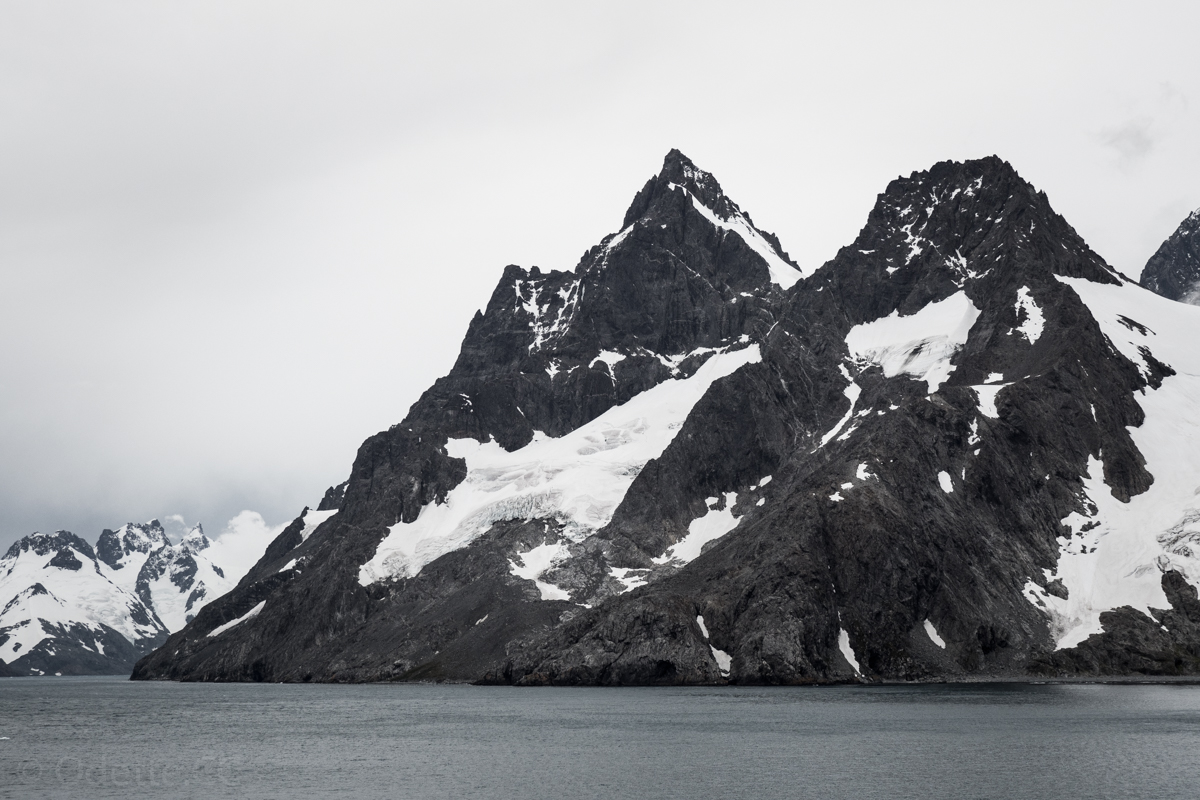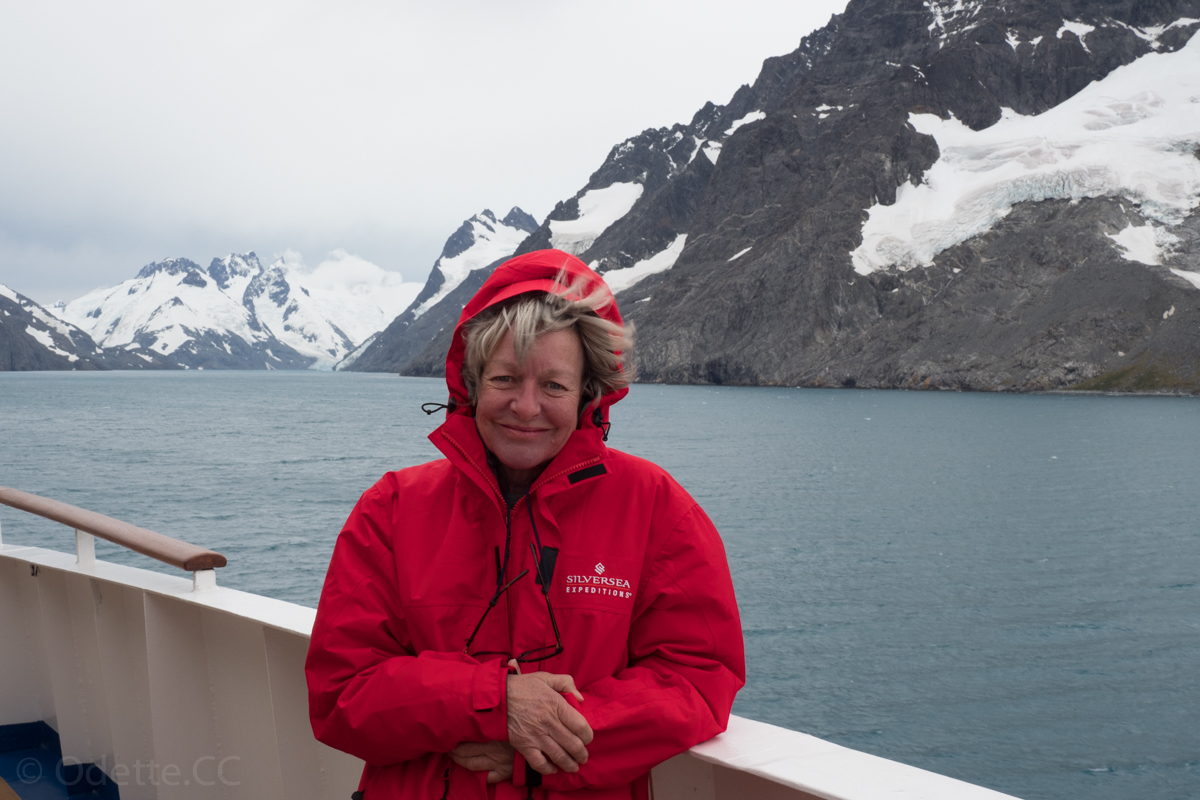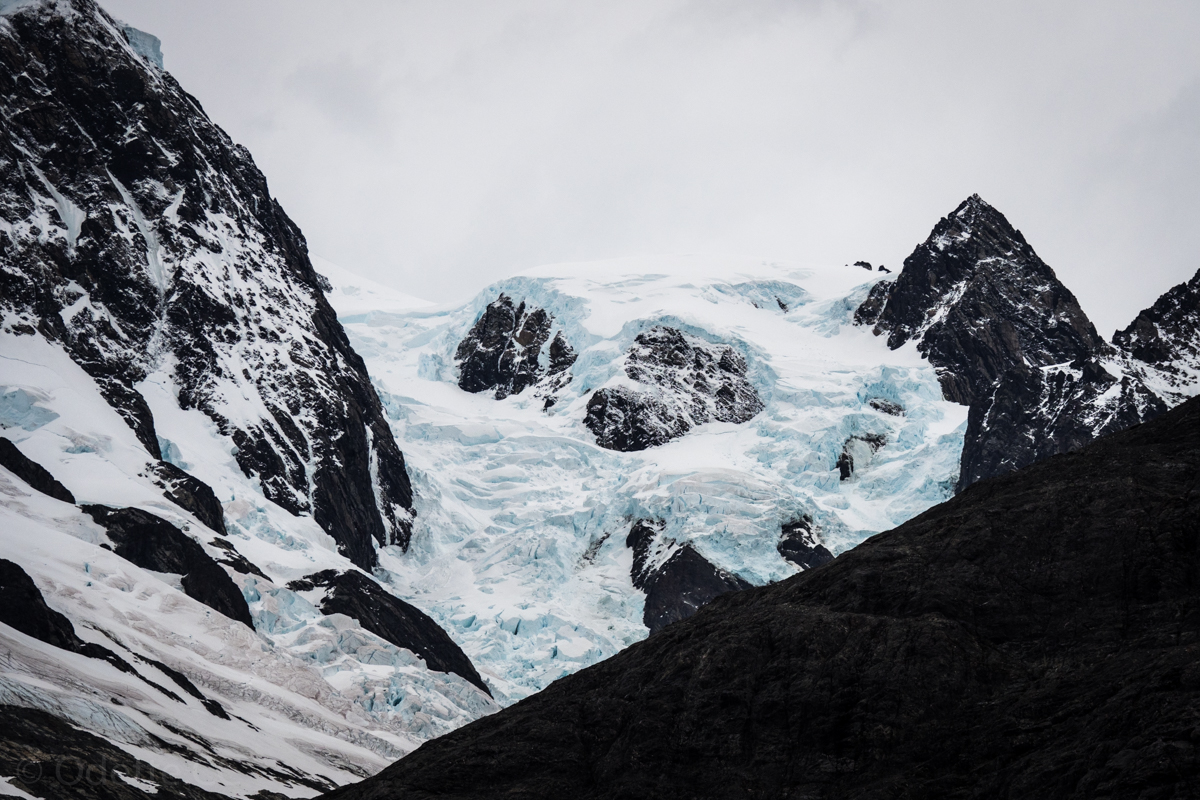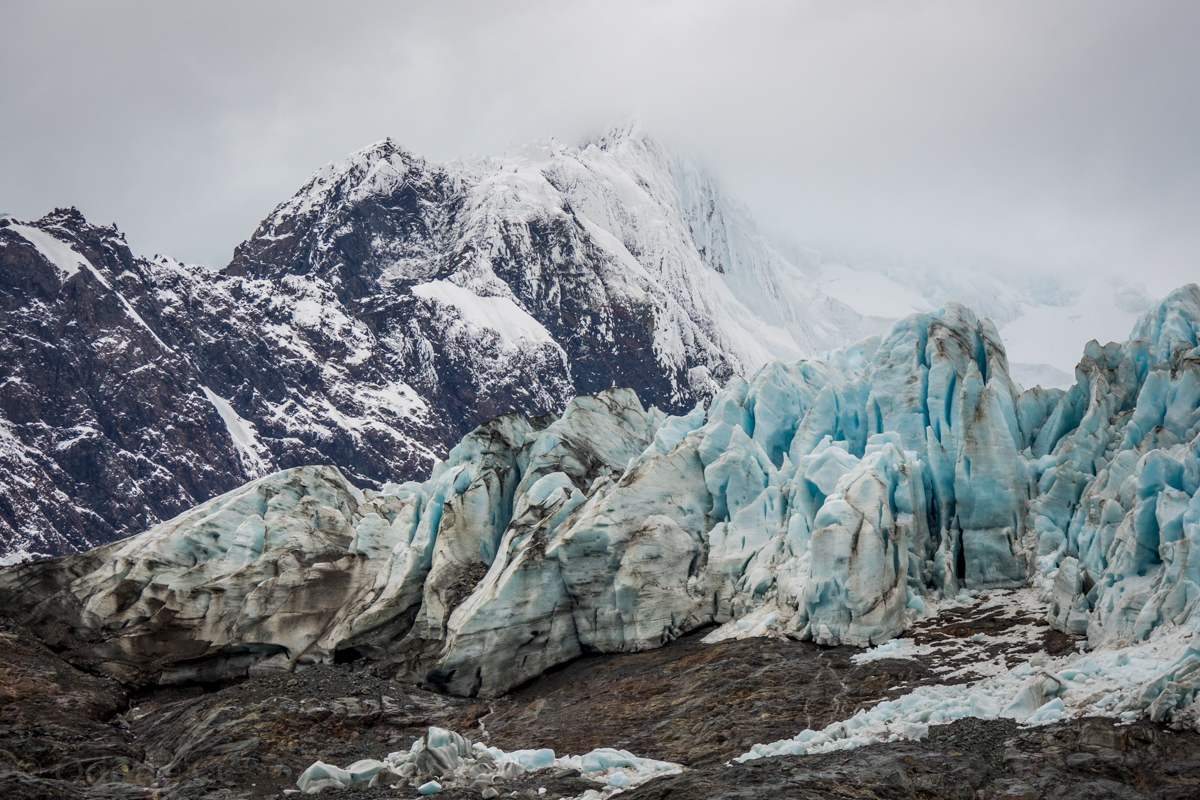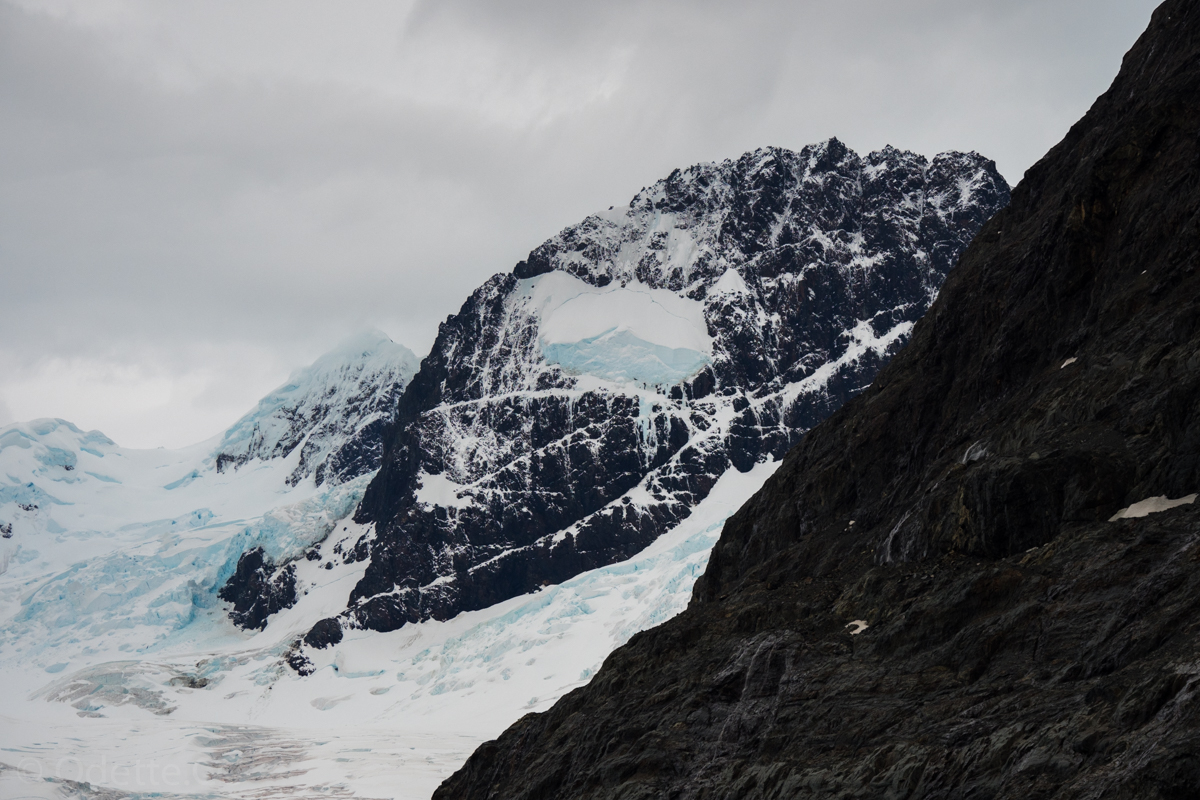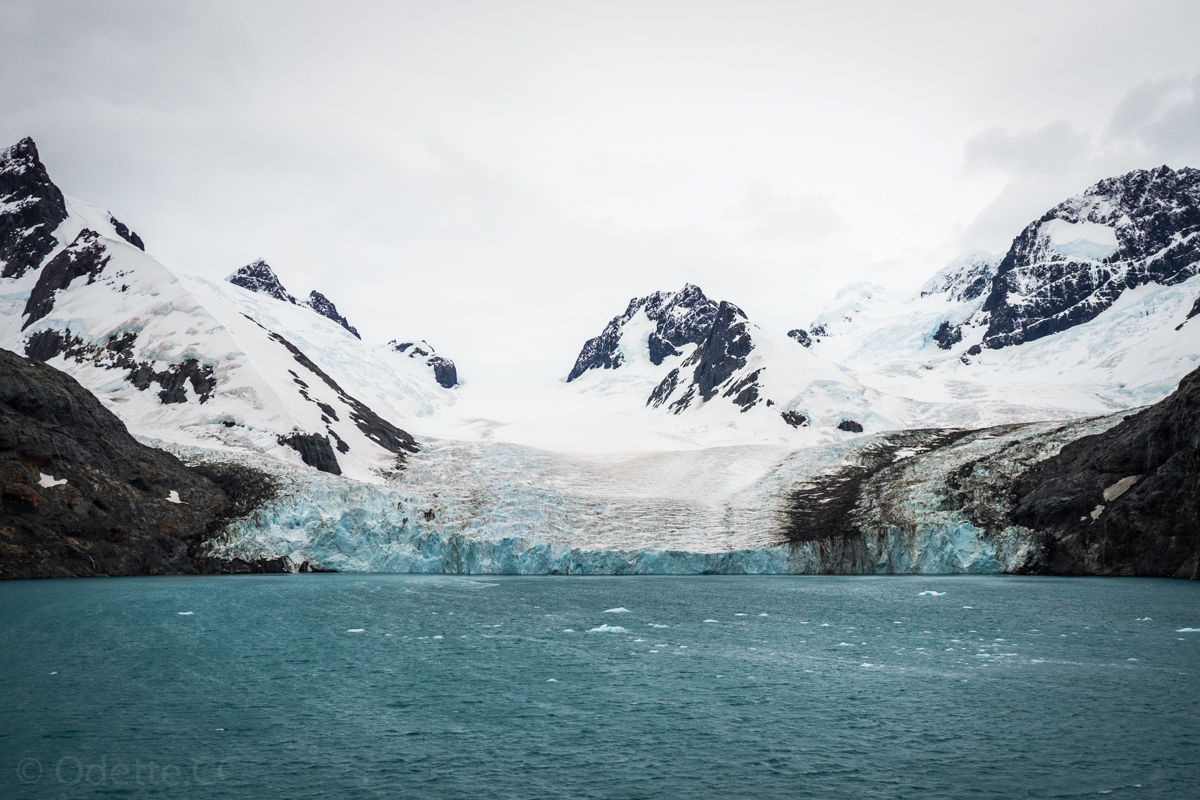 (..... keep scrolling down to next album...)
Cooper Bay, South Georgia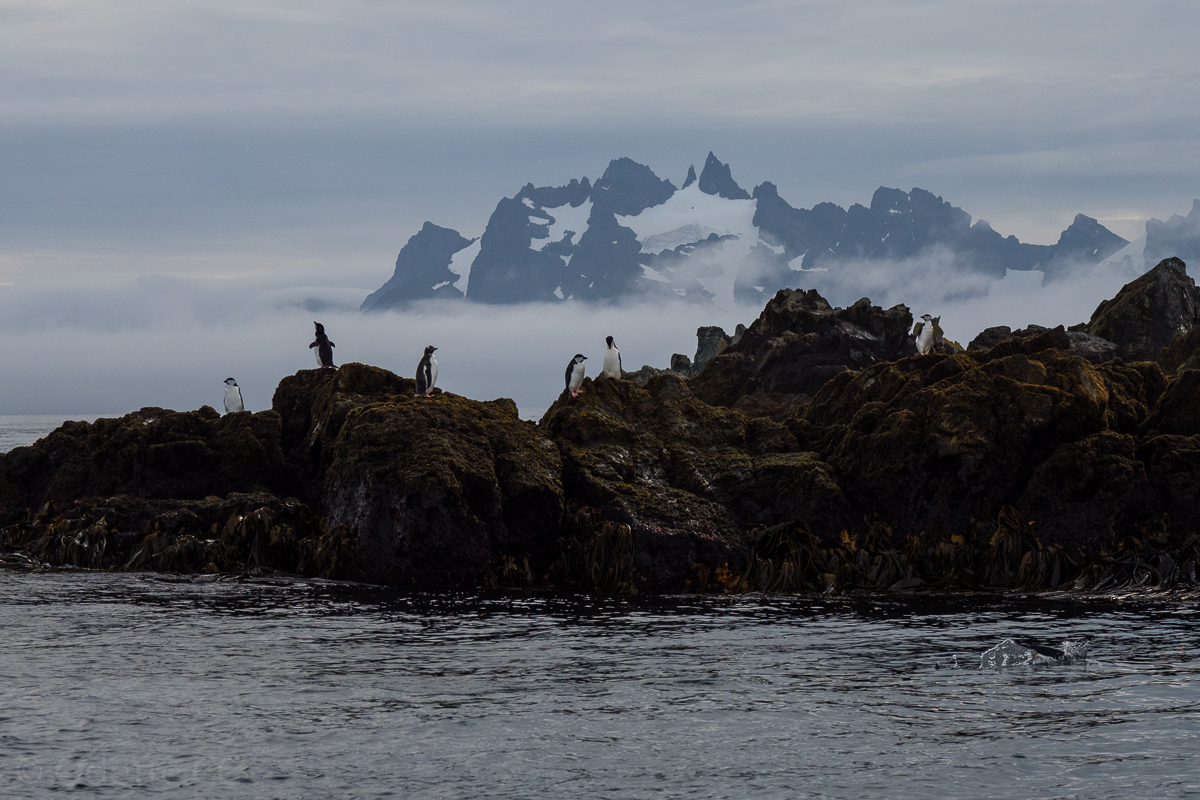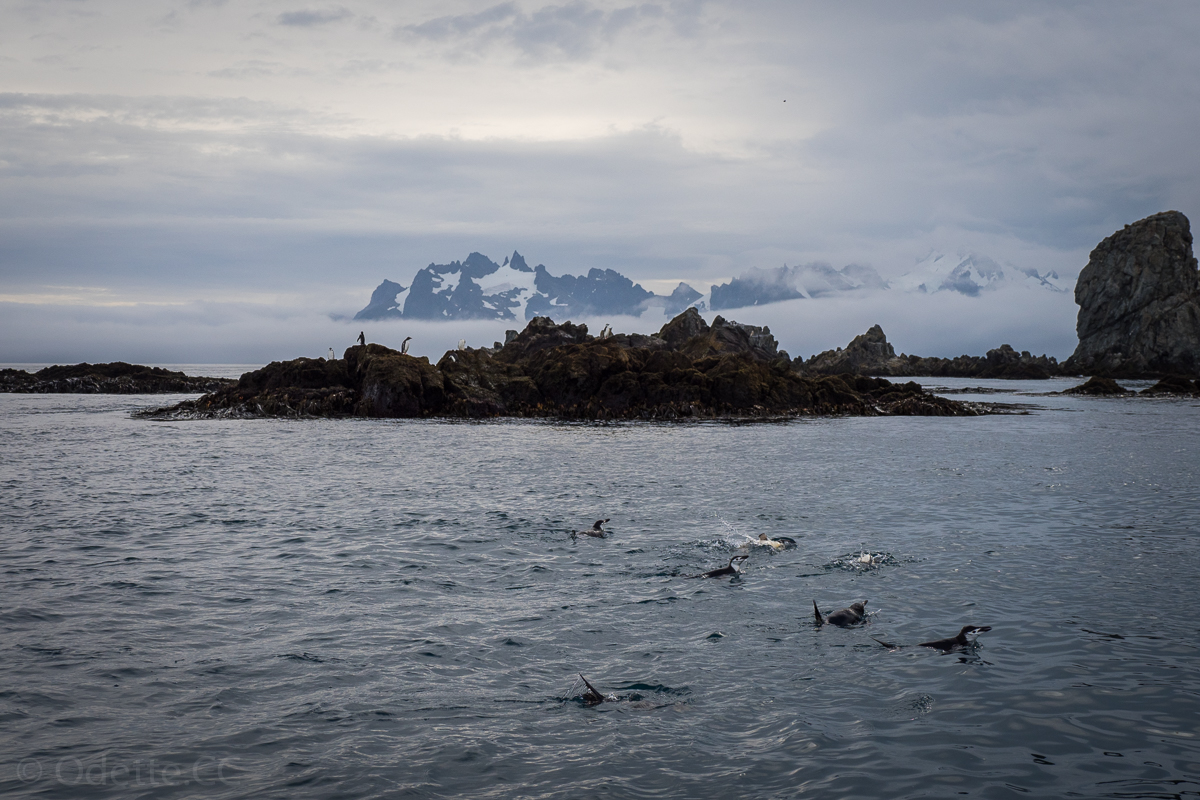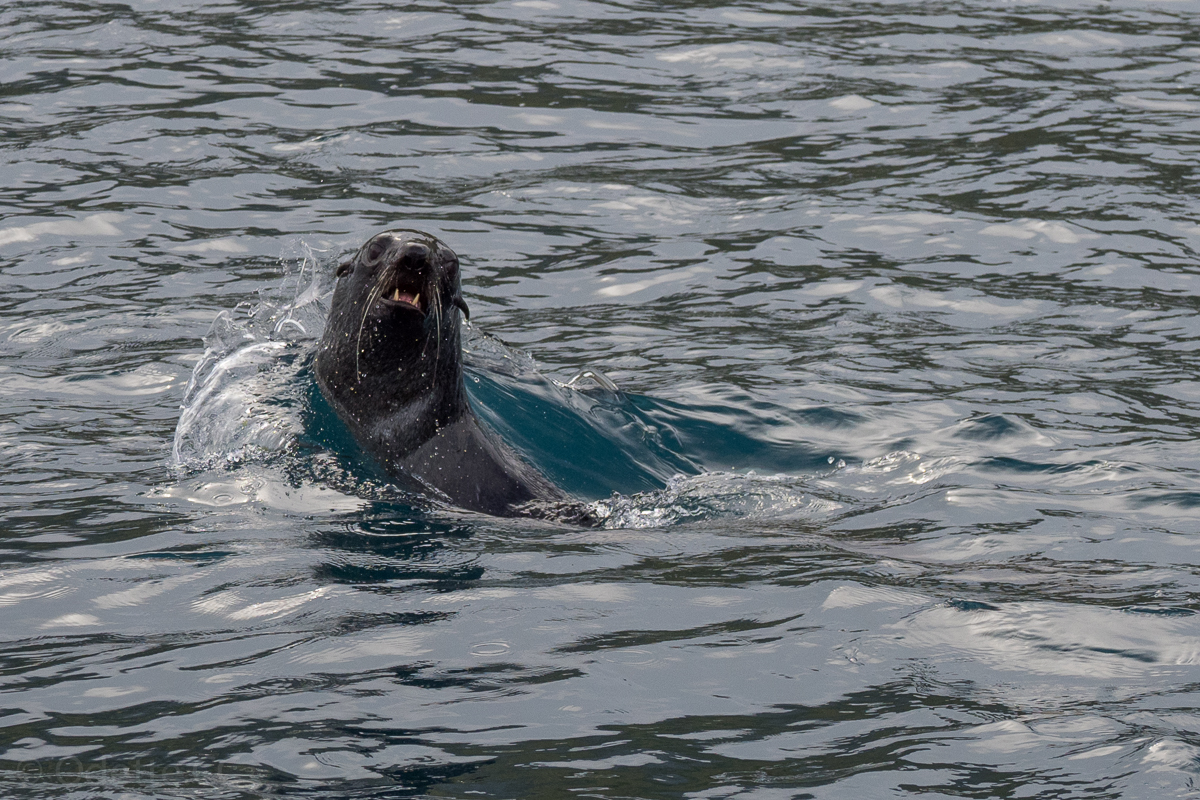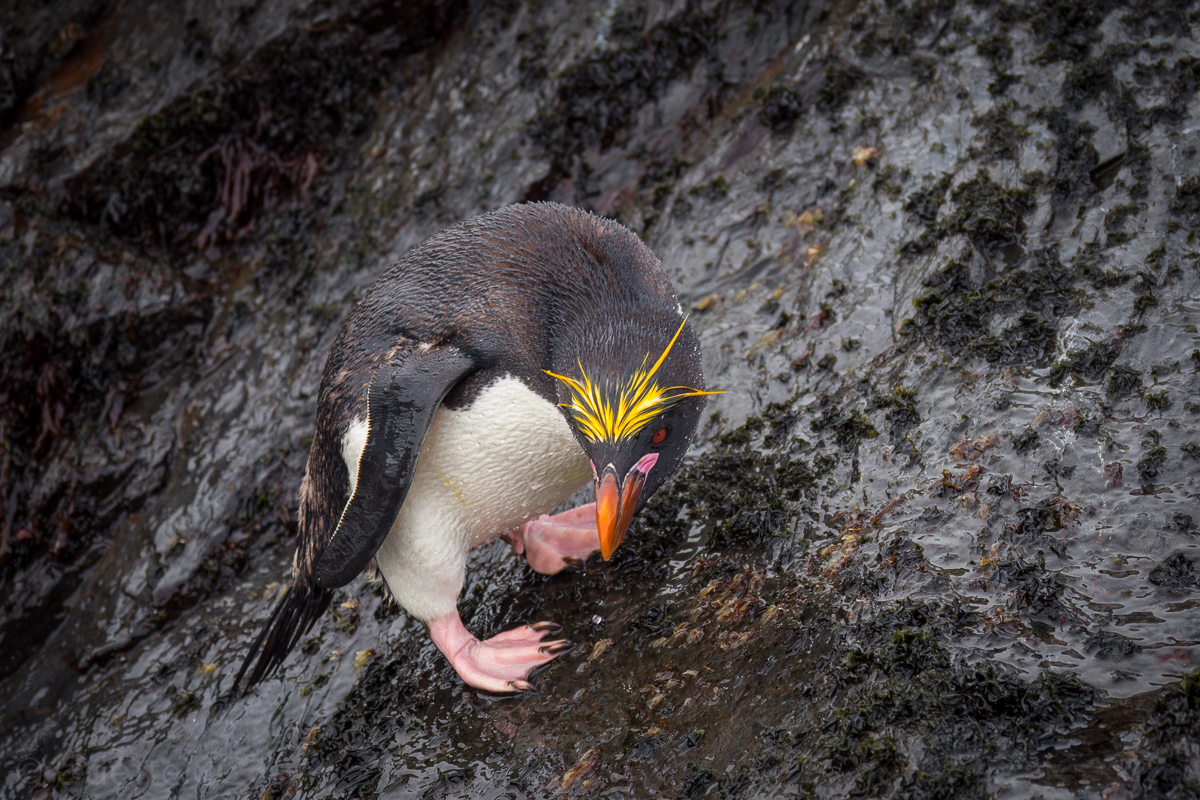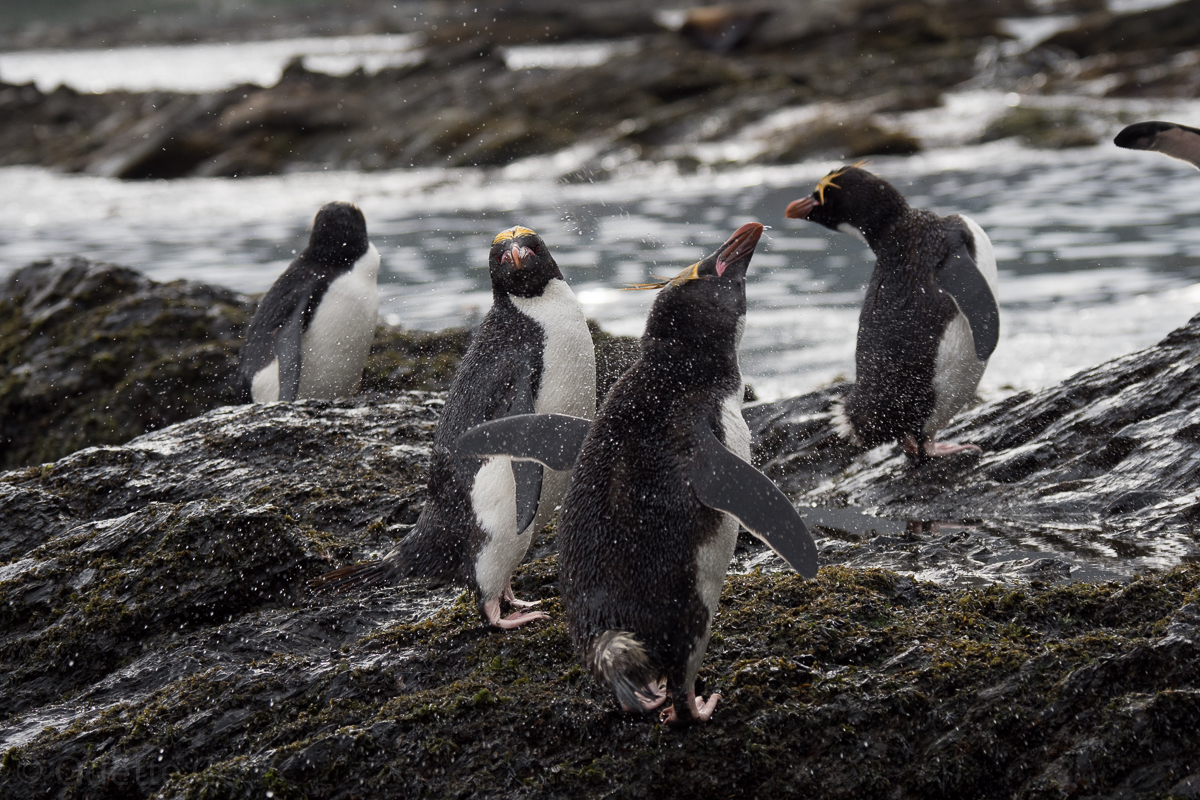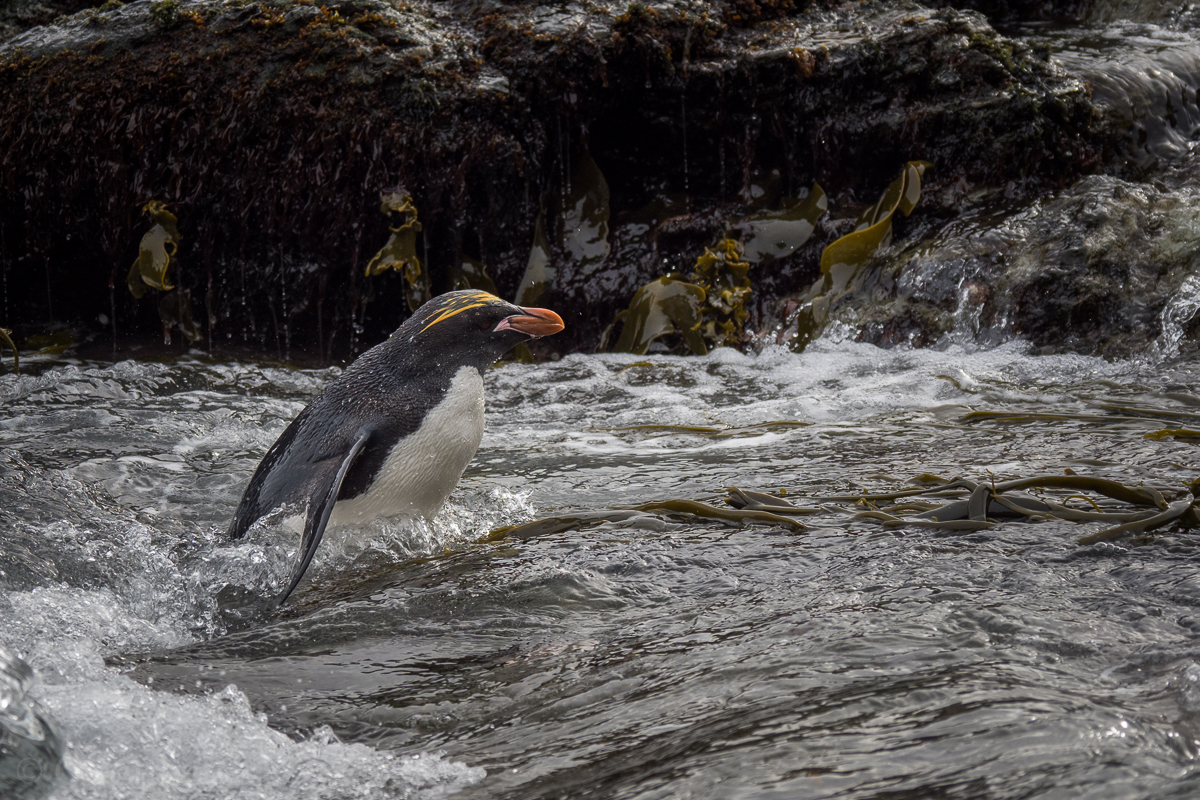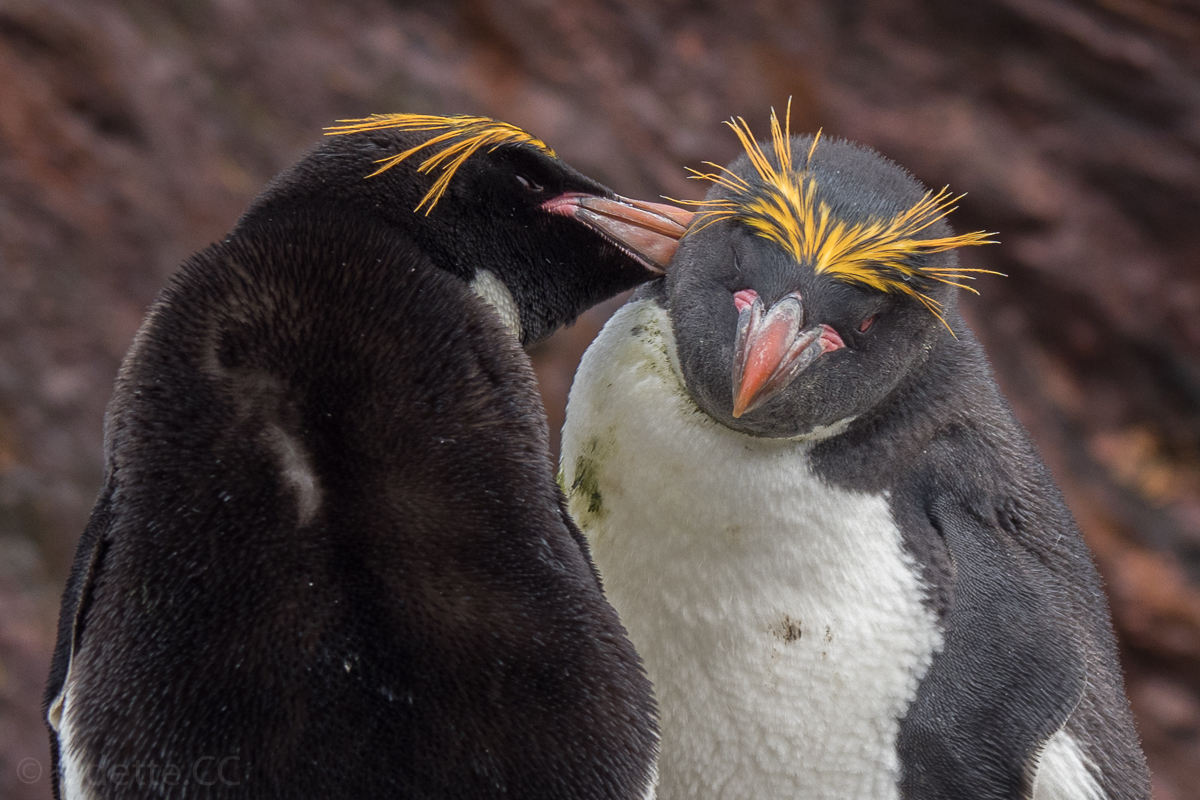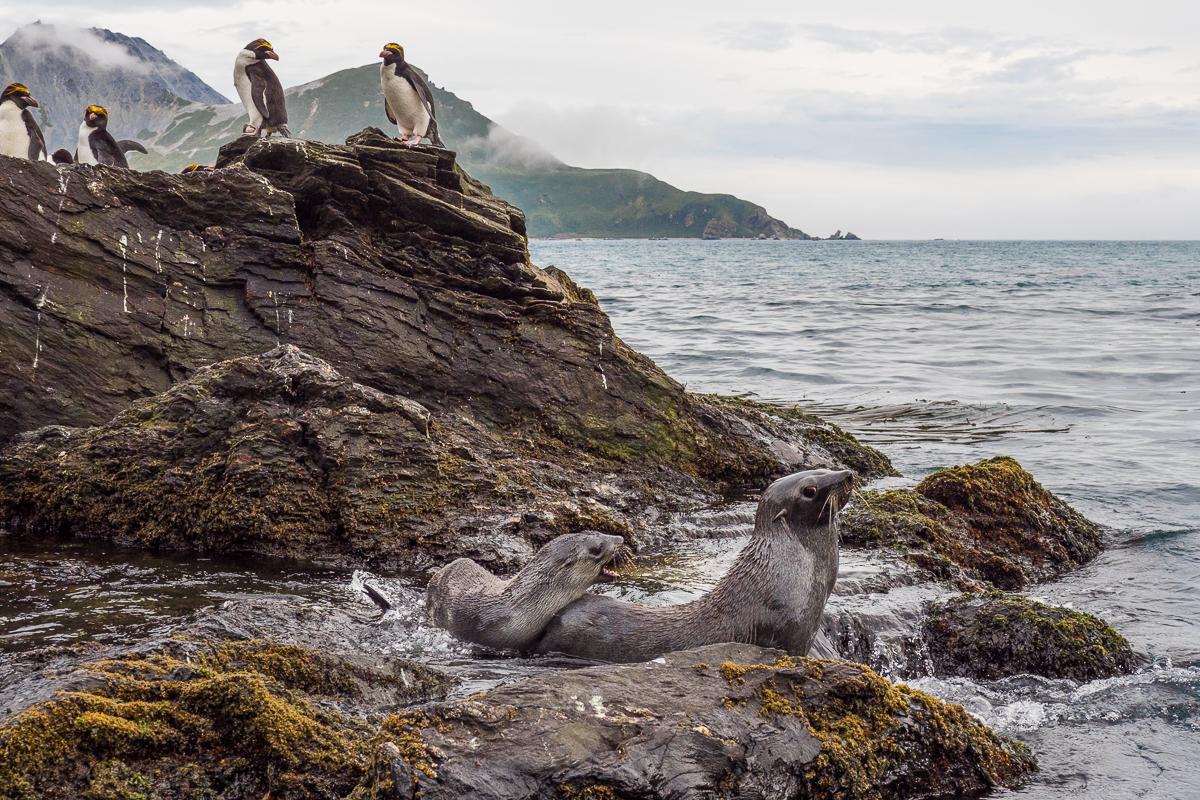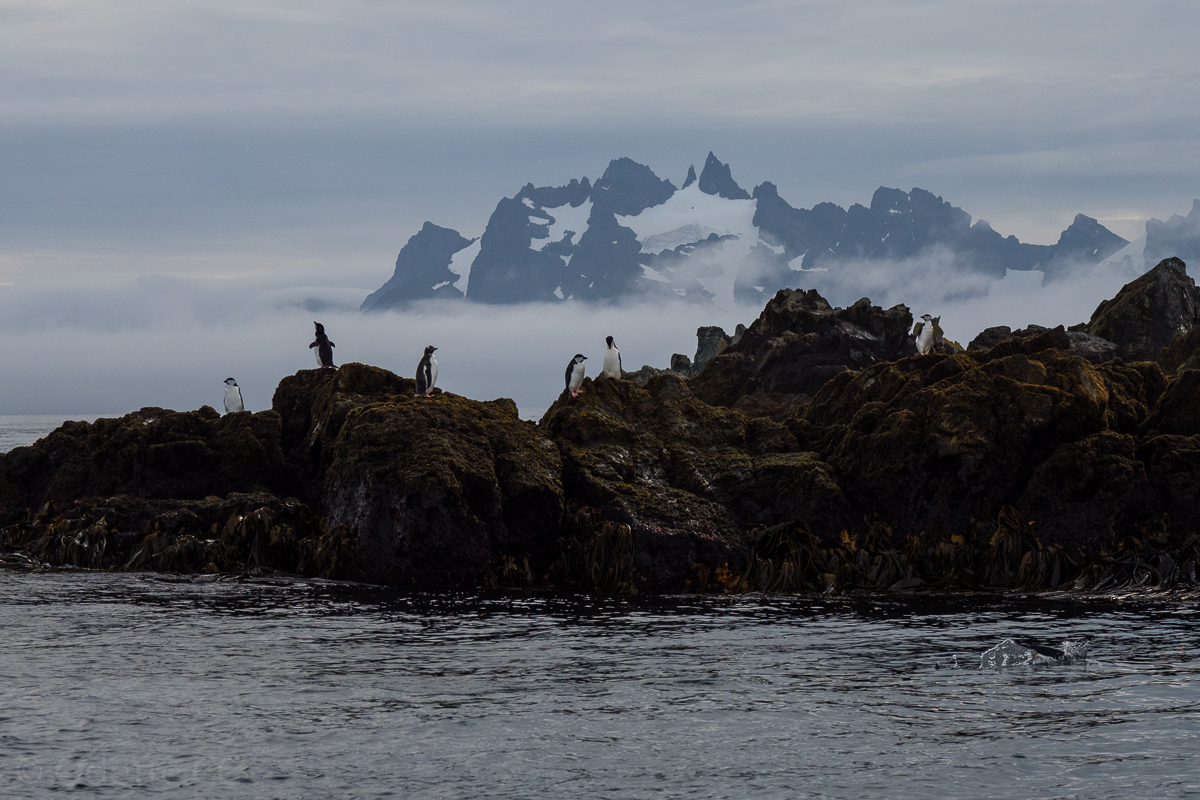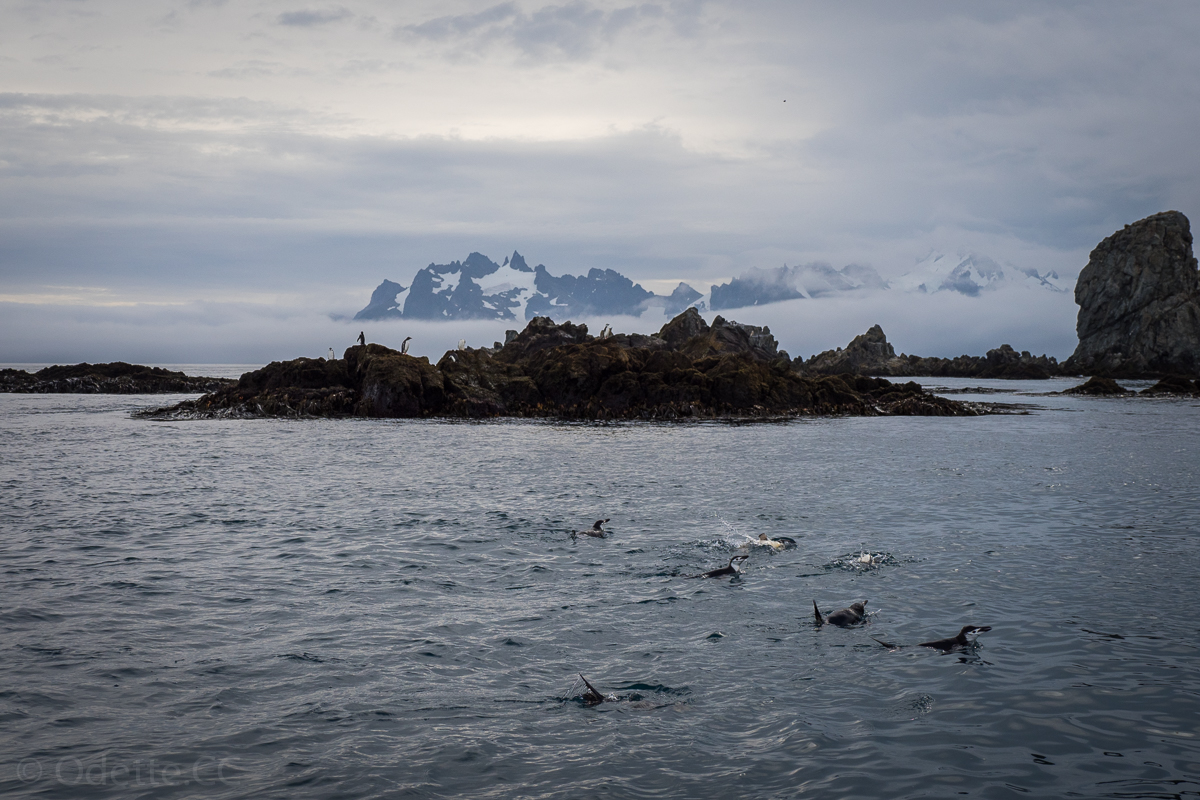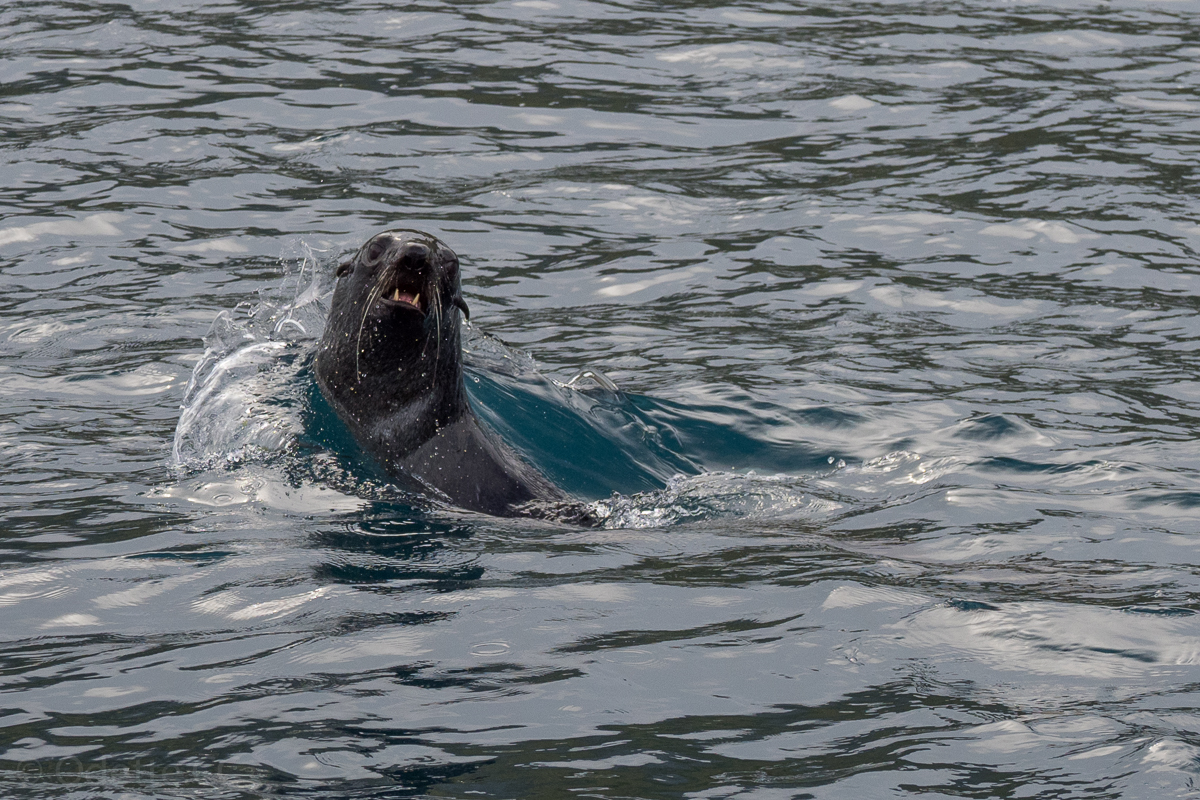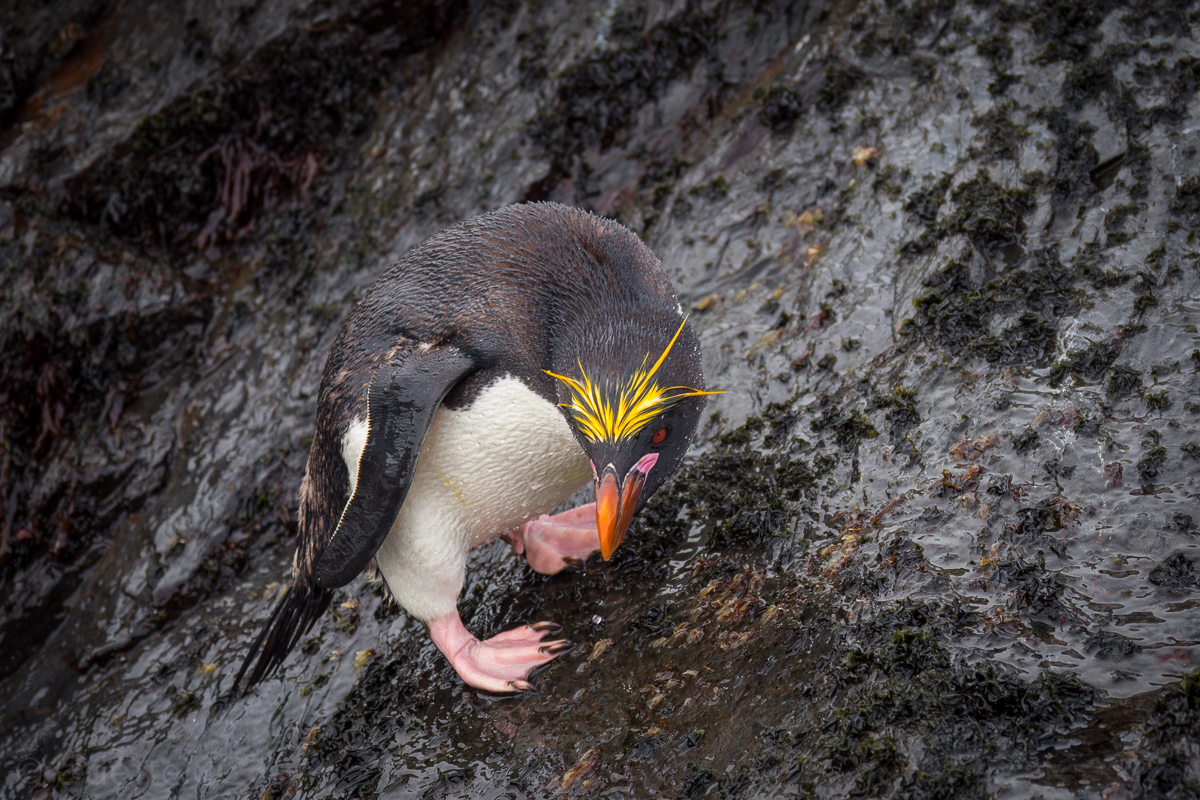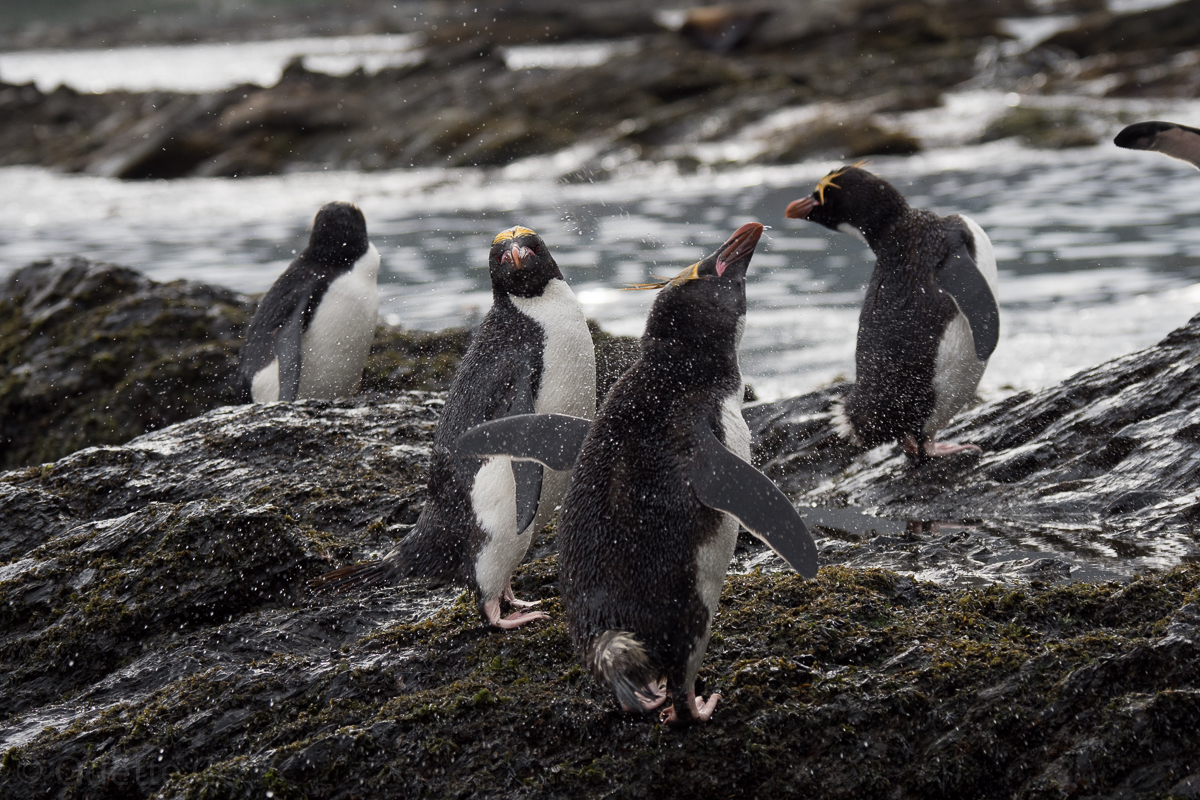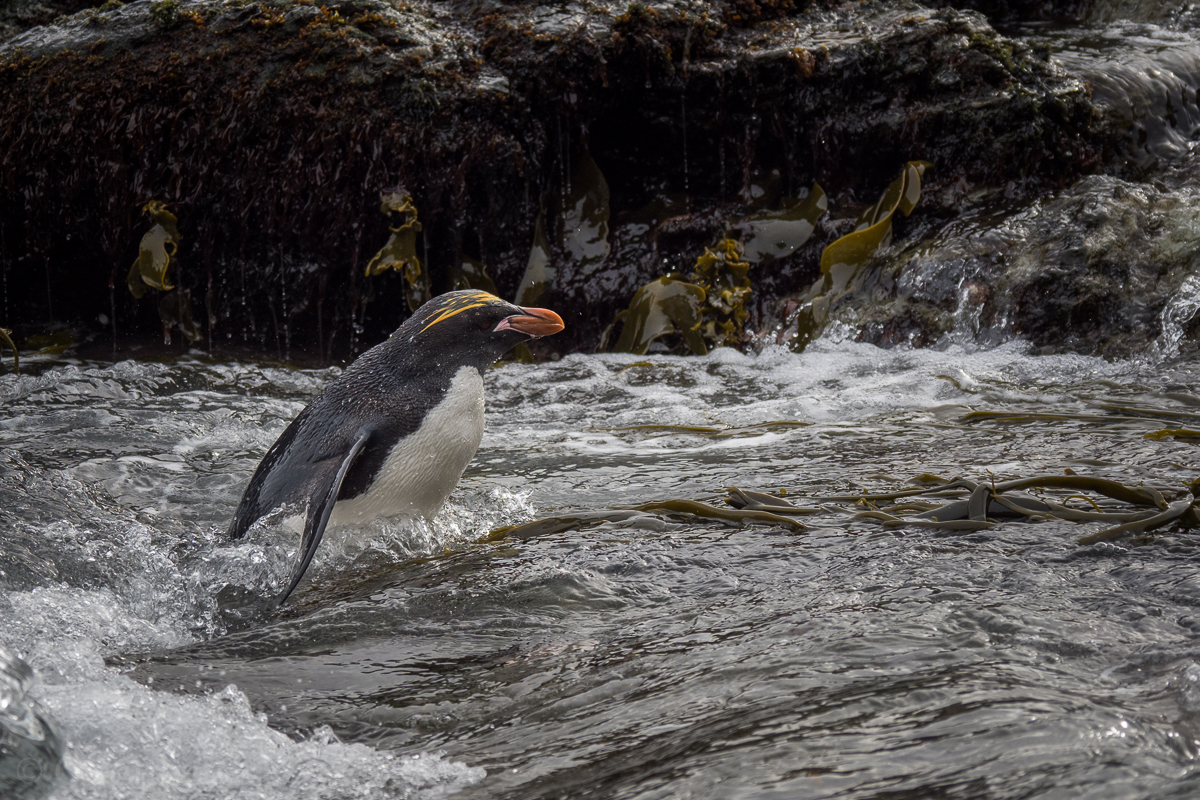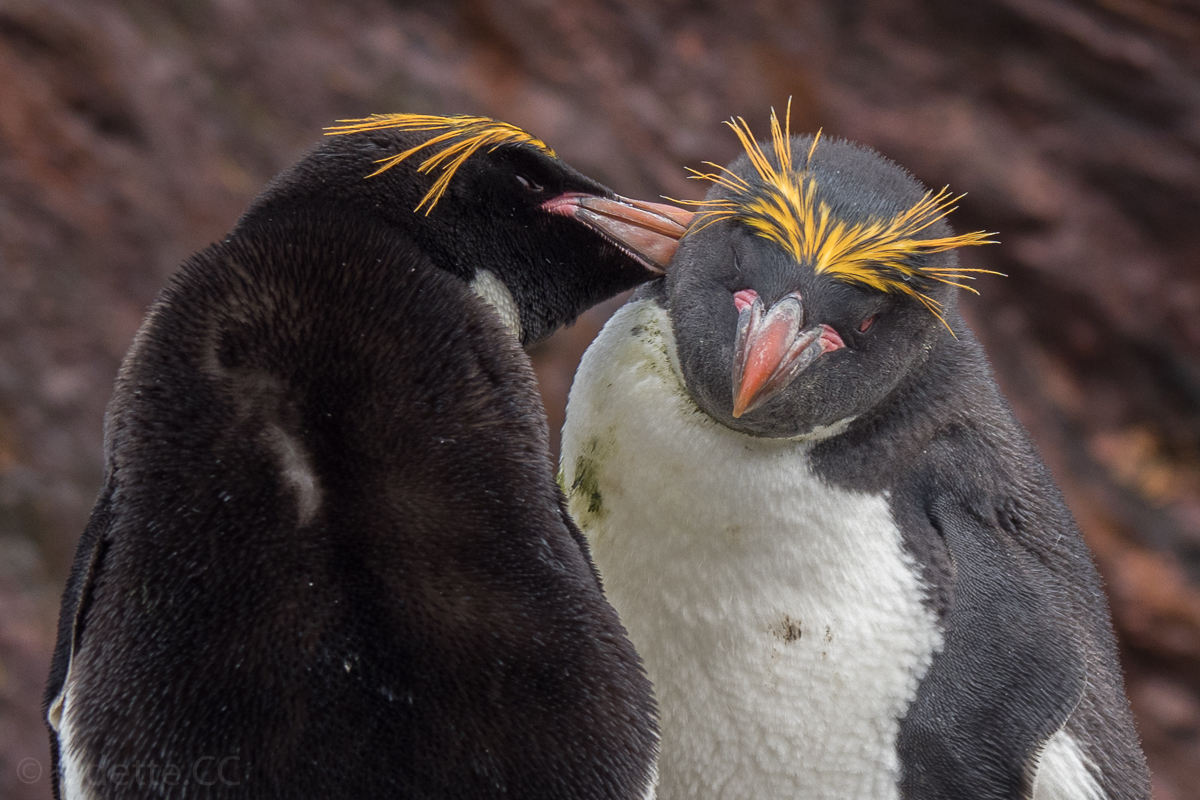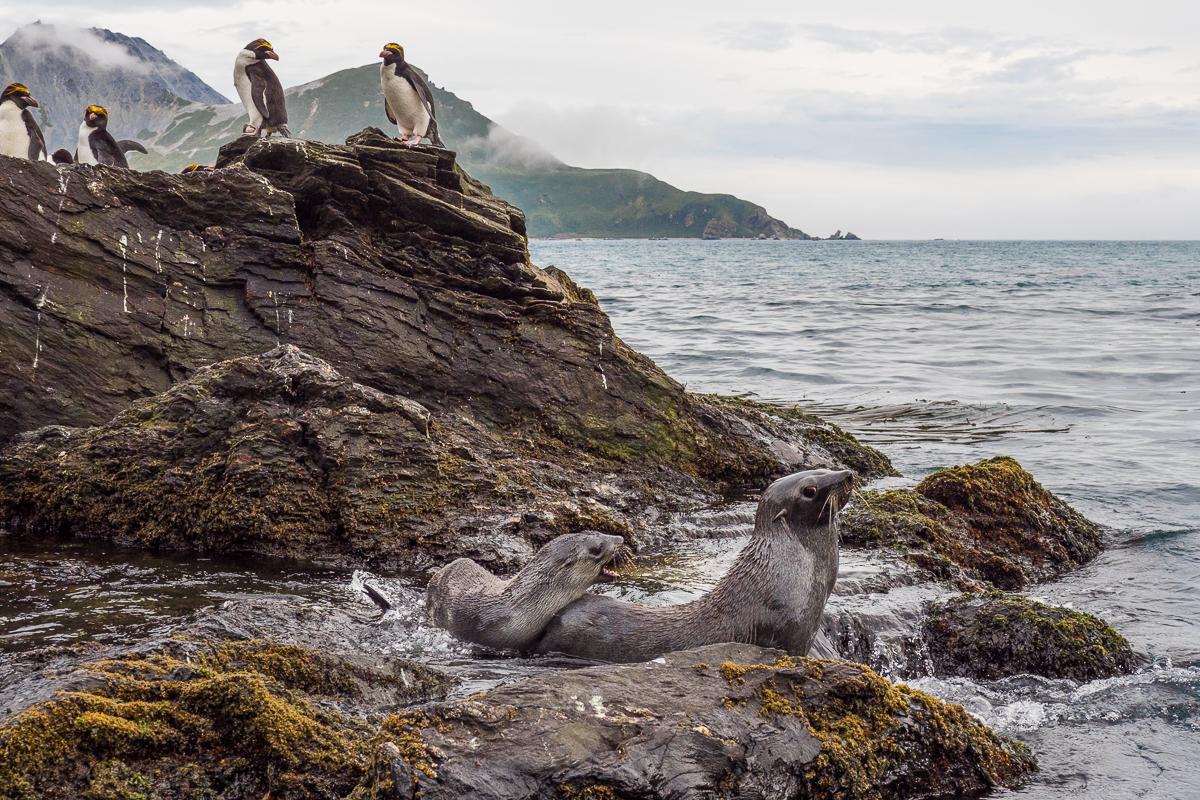 (..... keep scrolling down to next album...)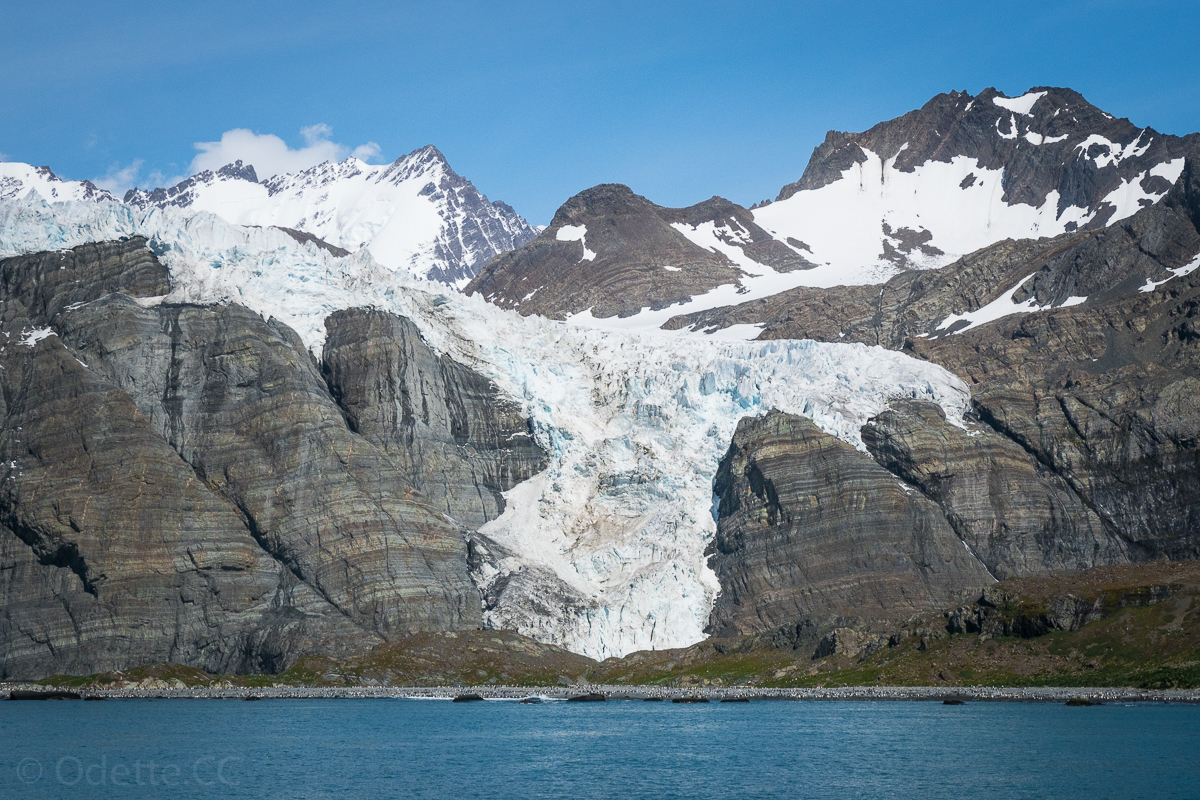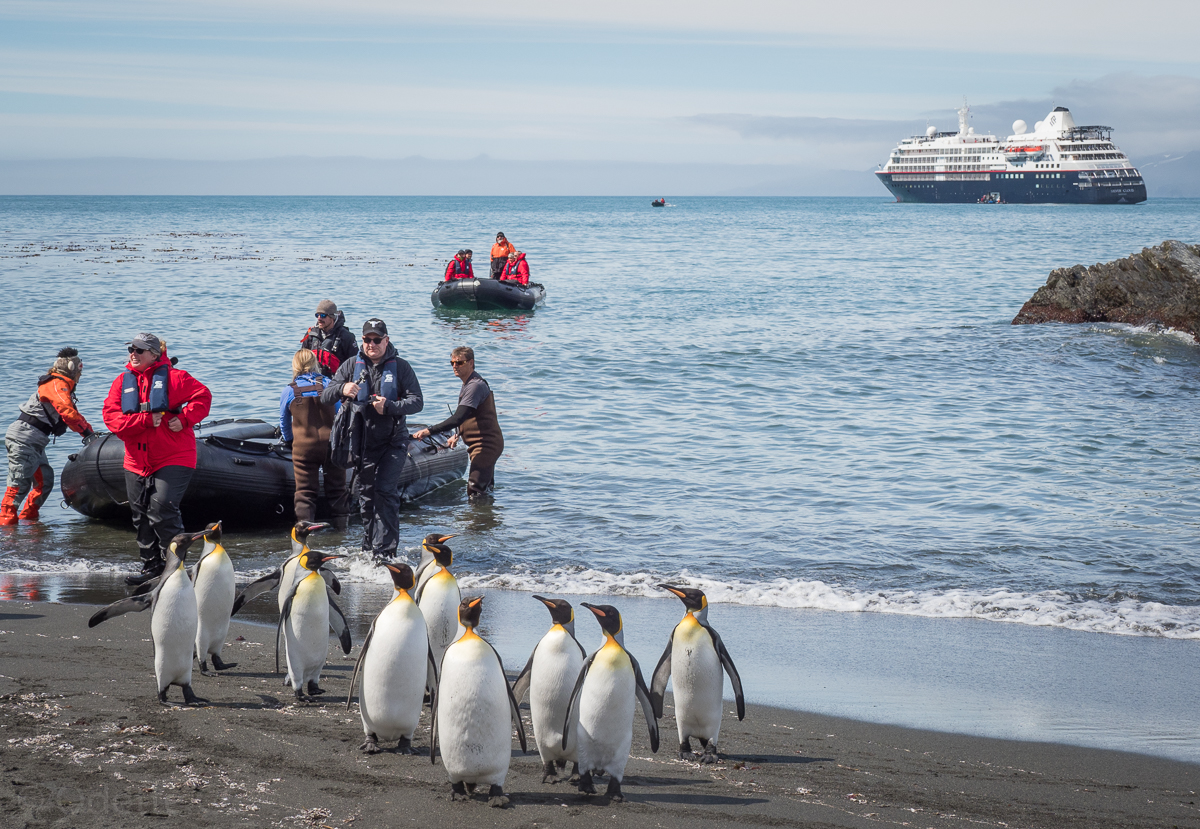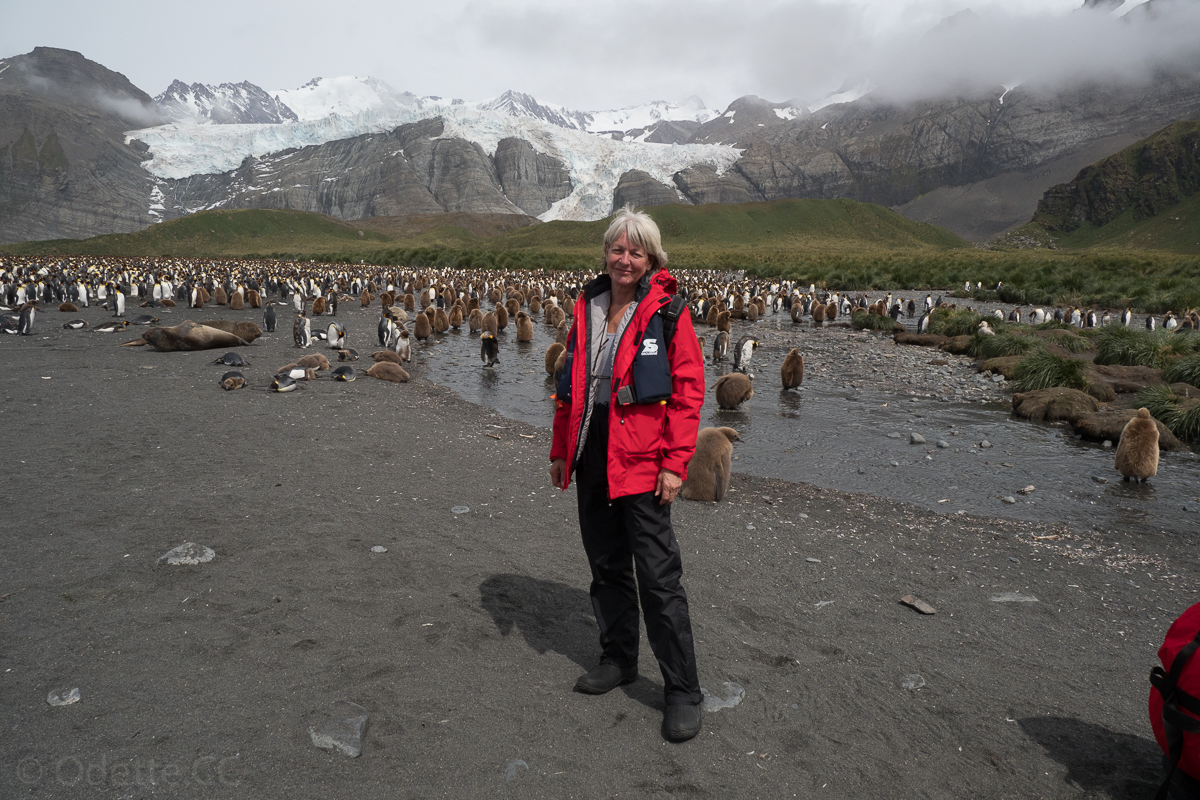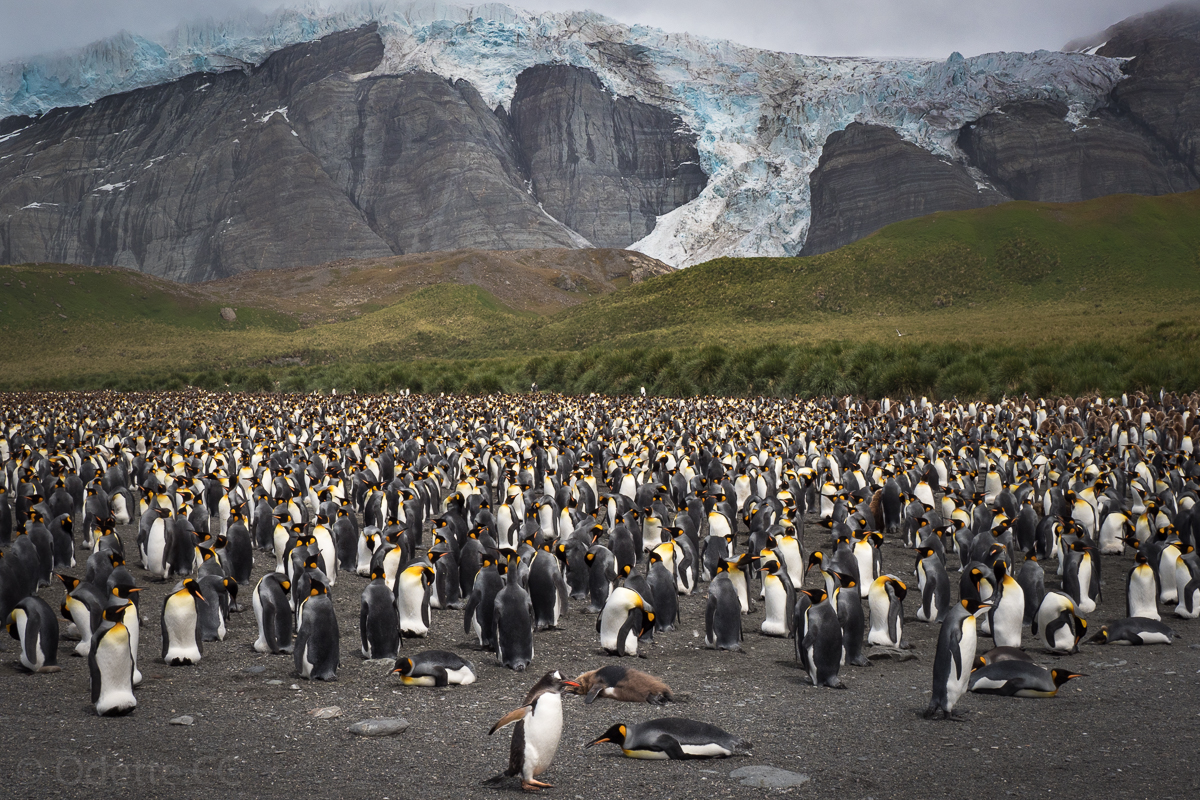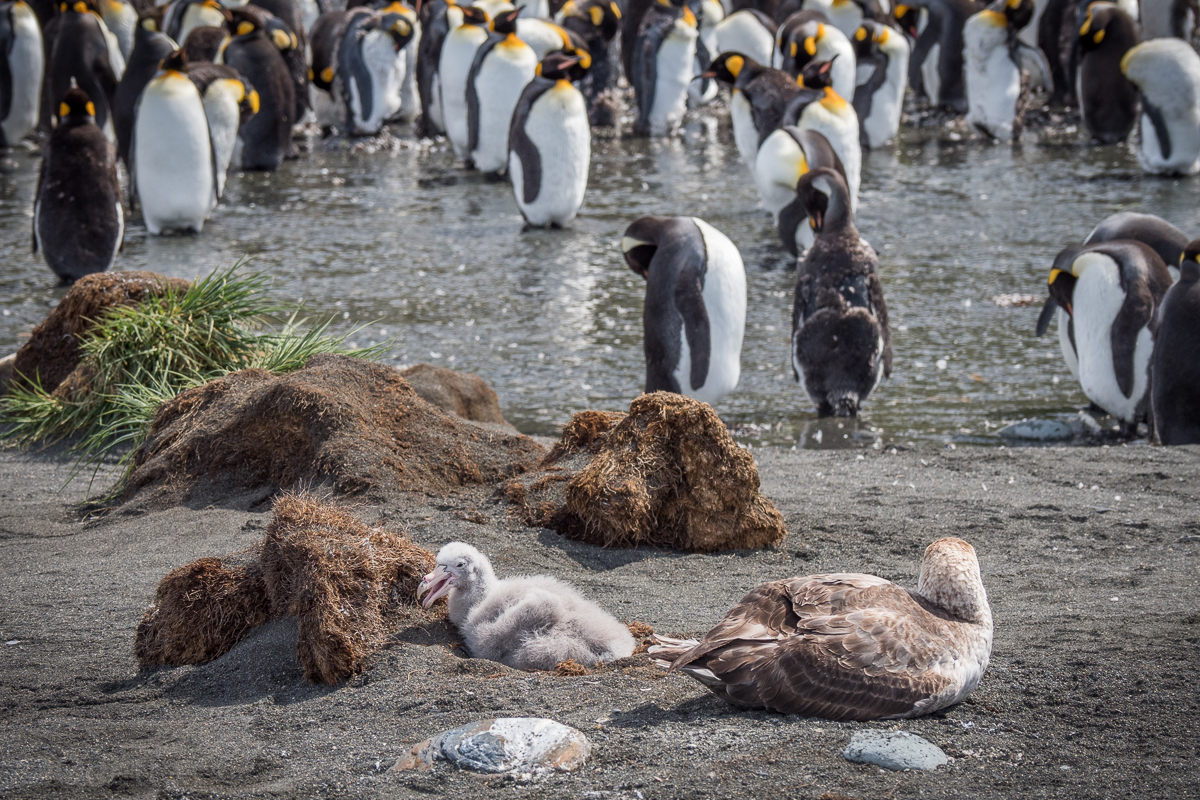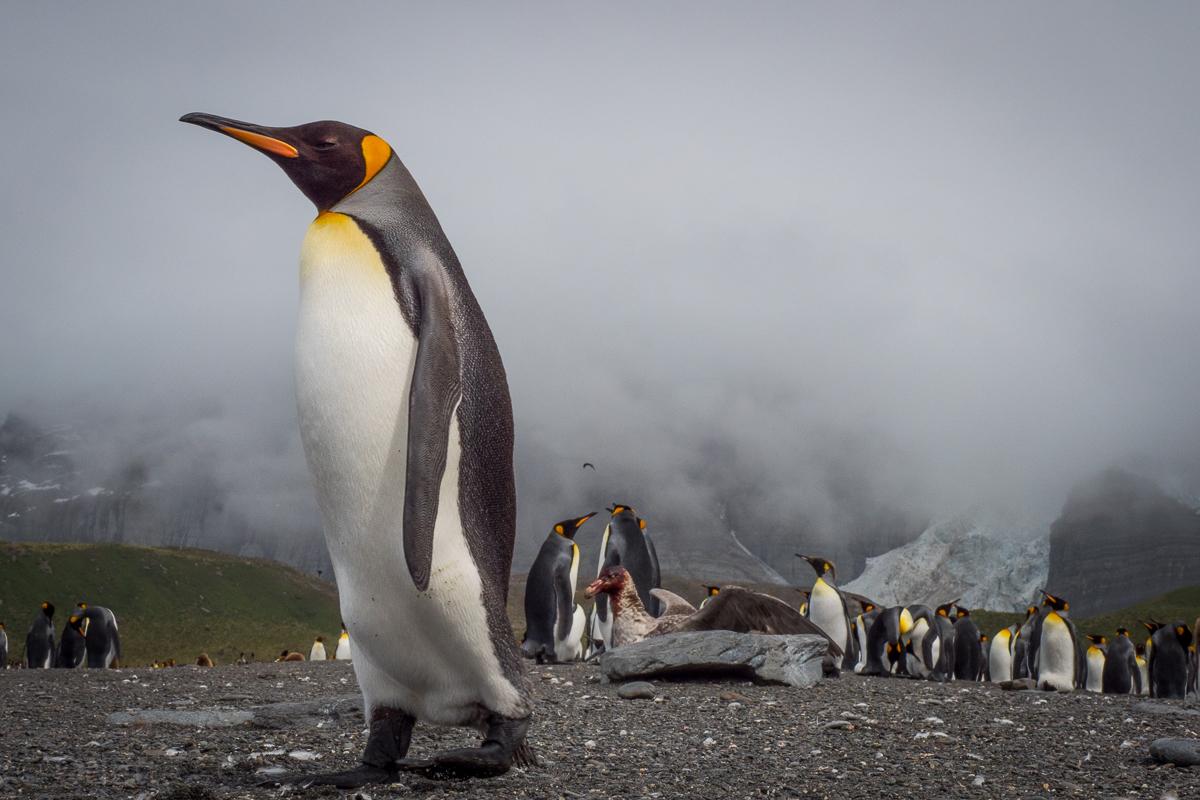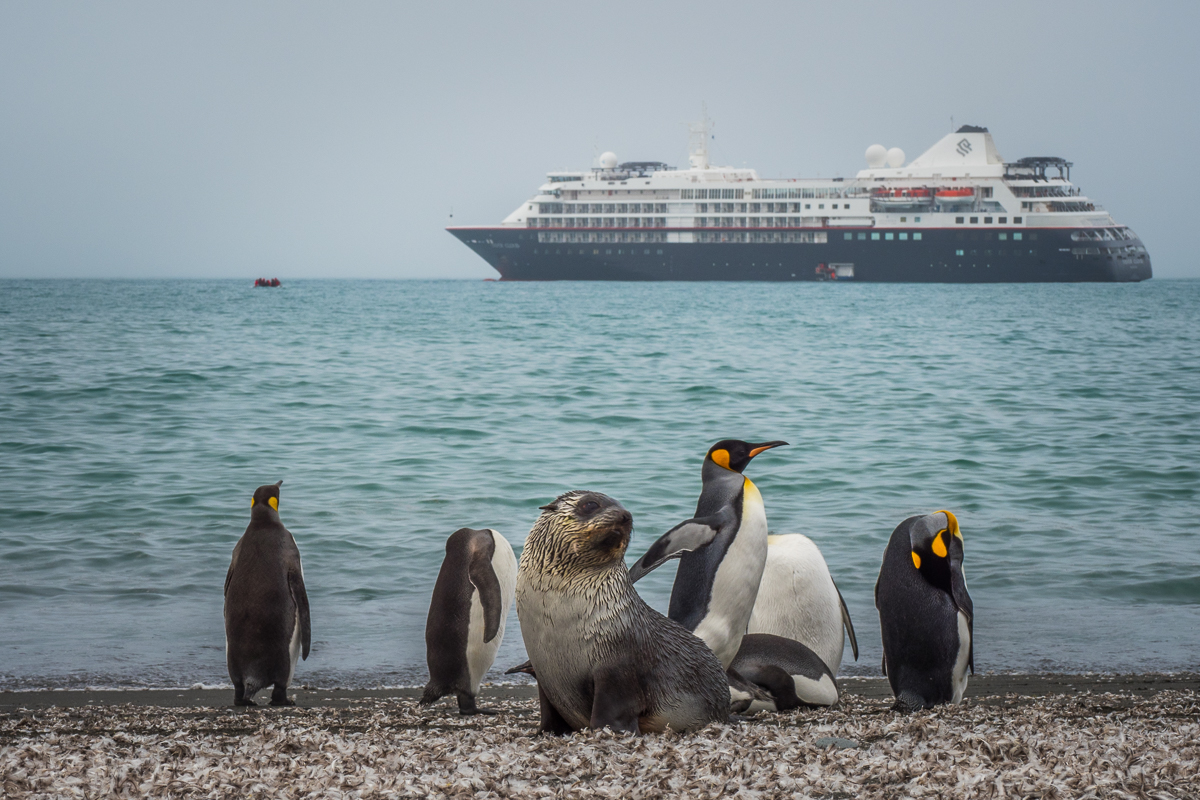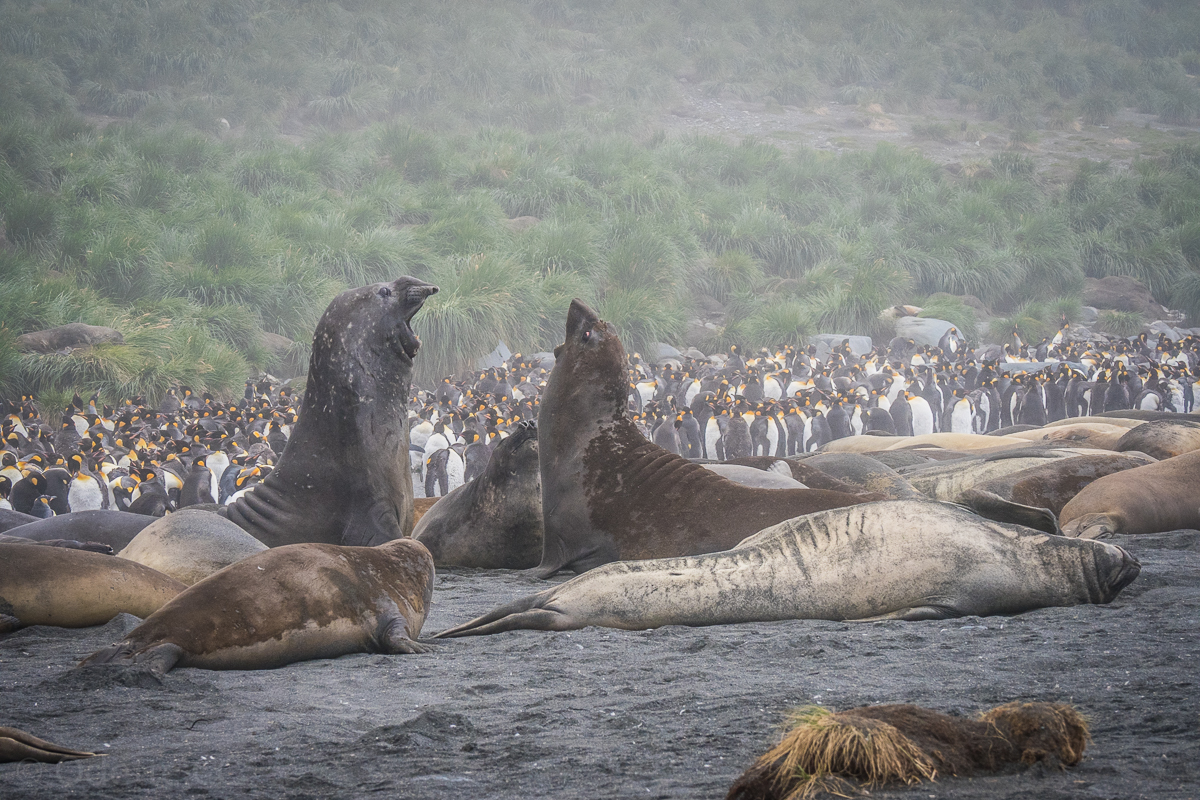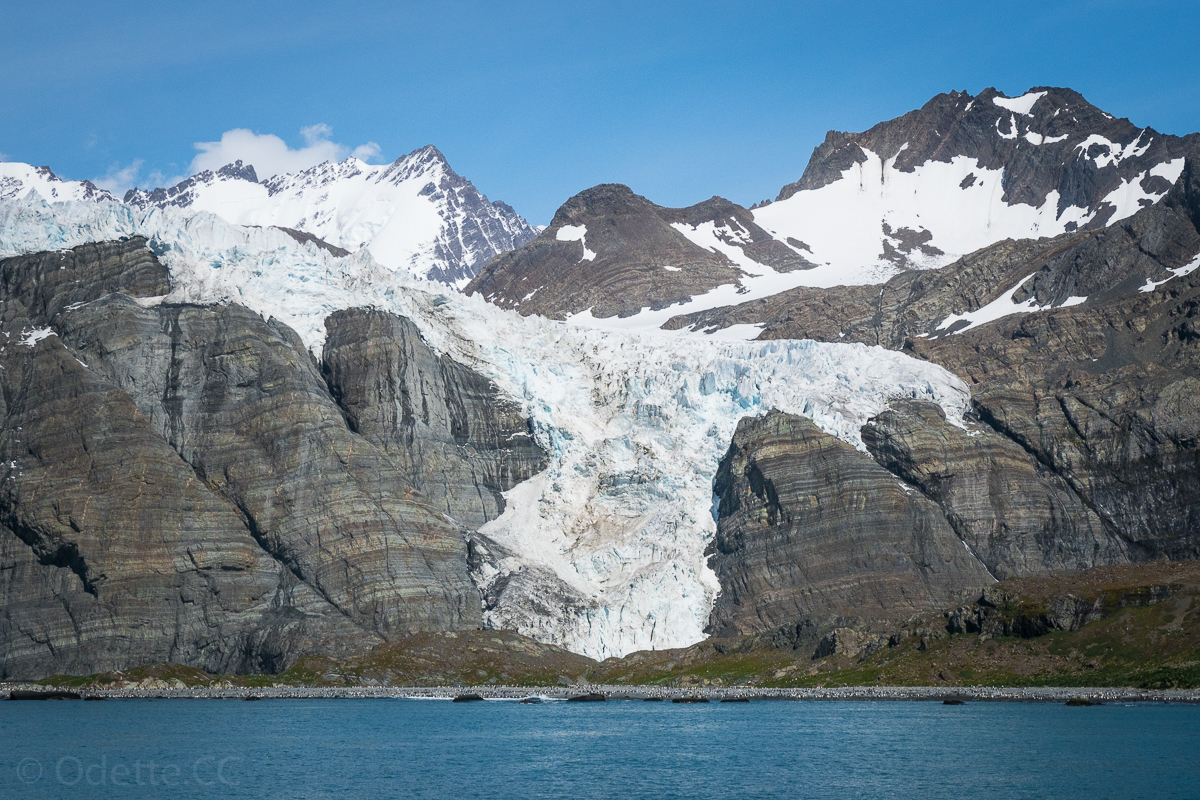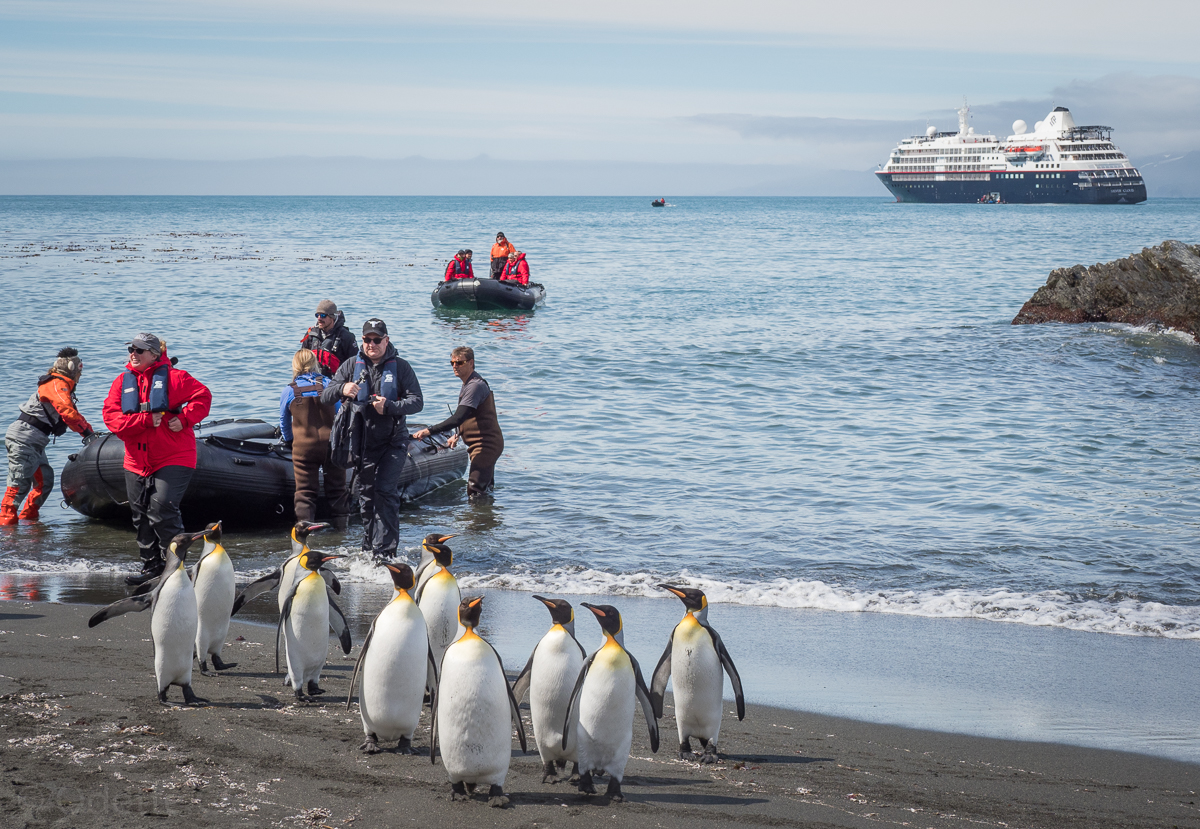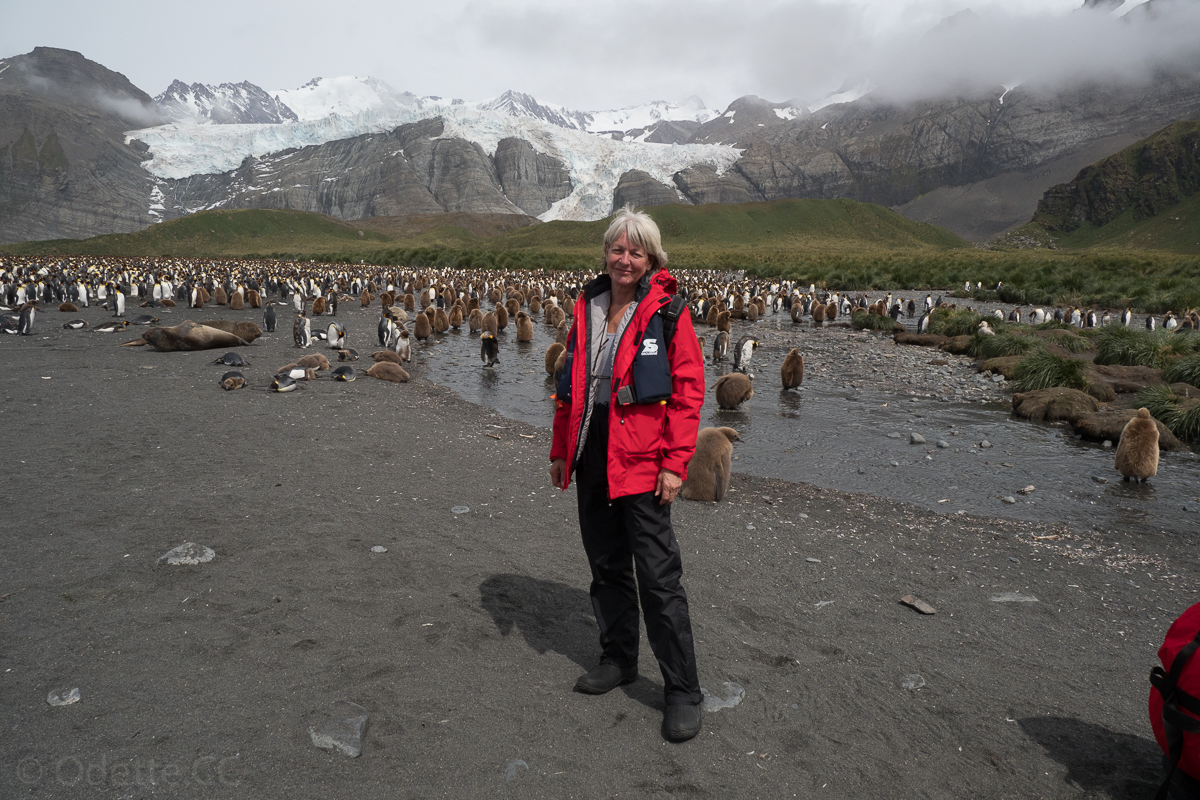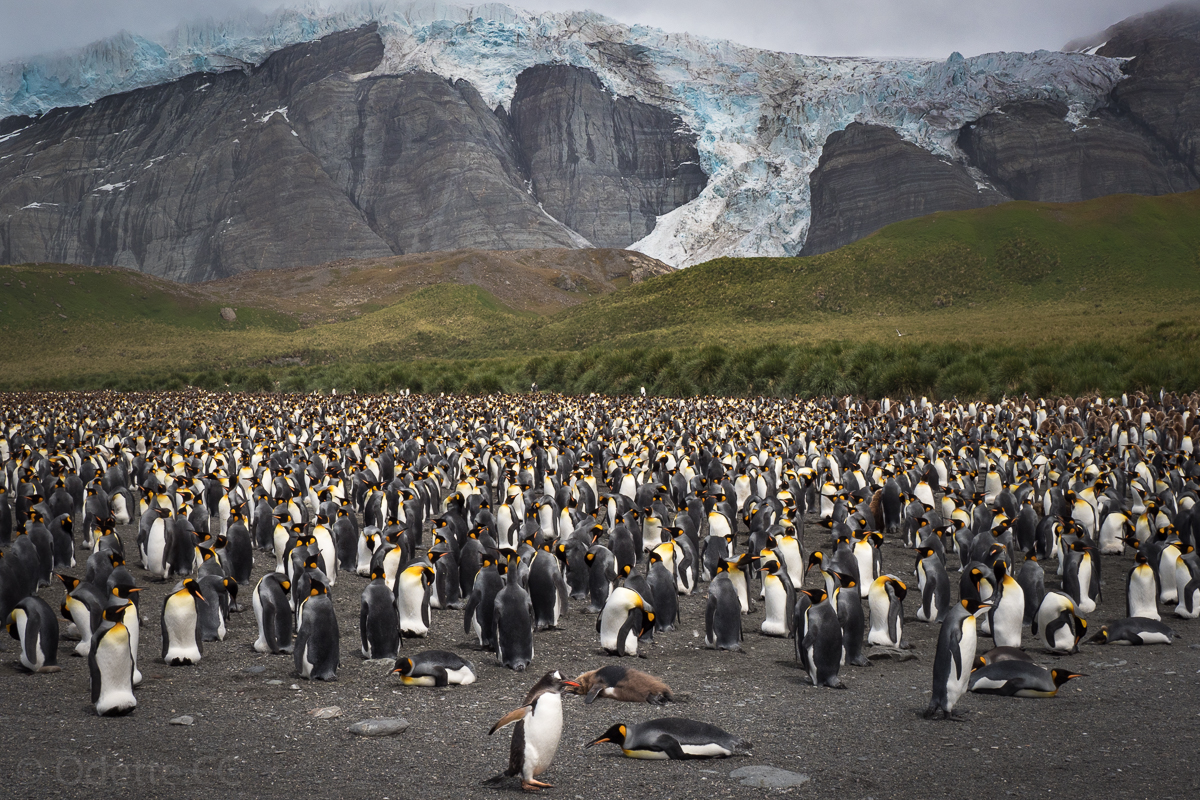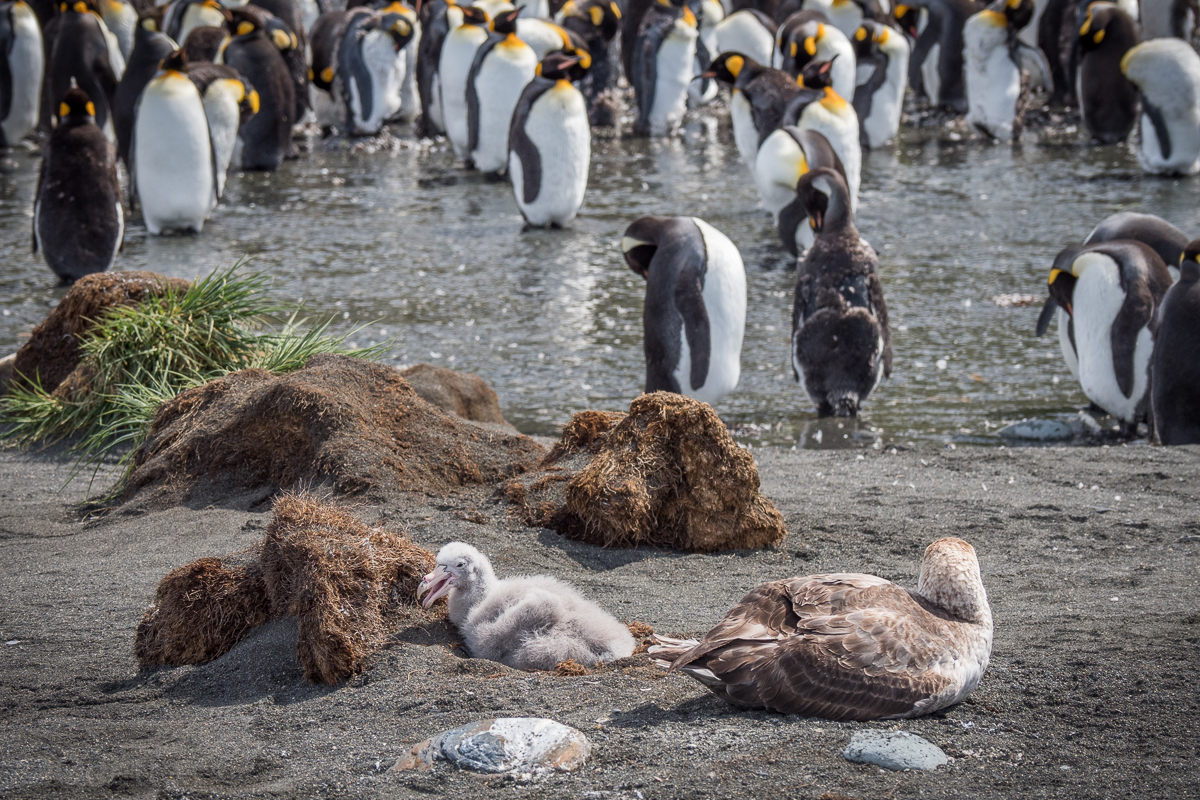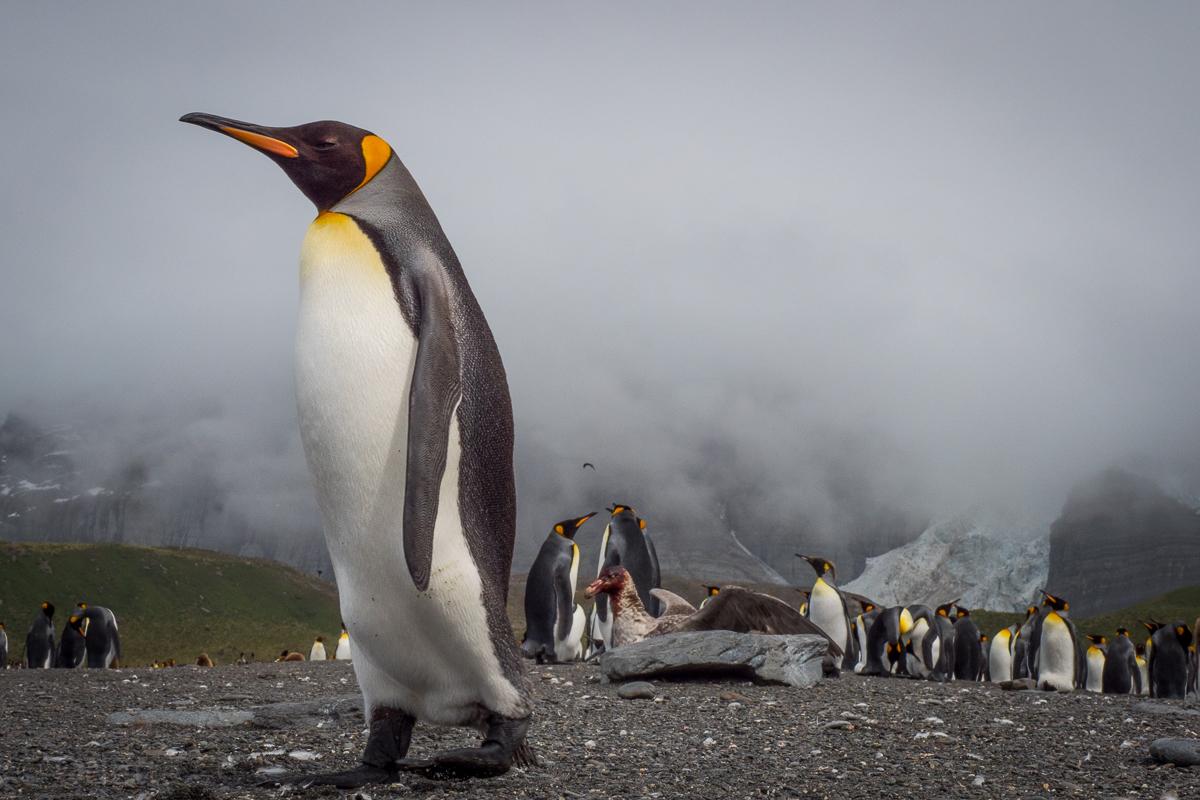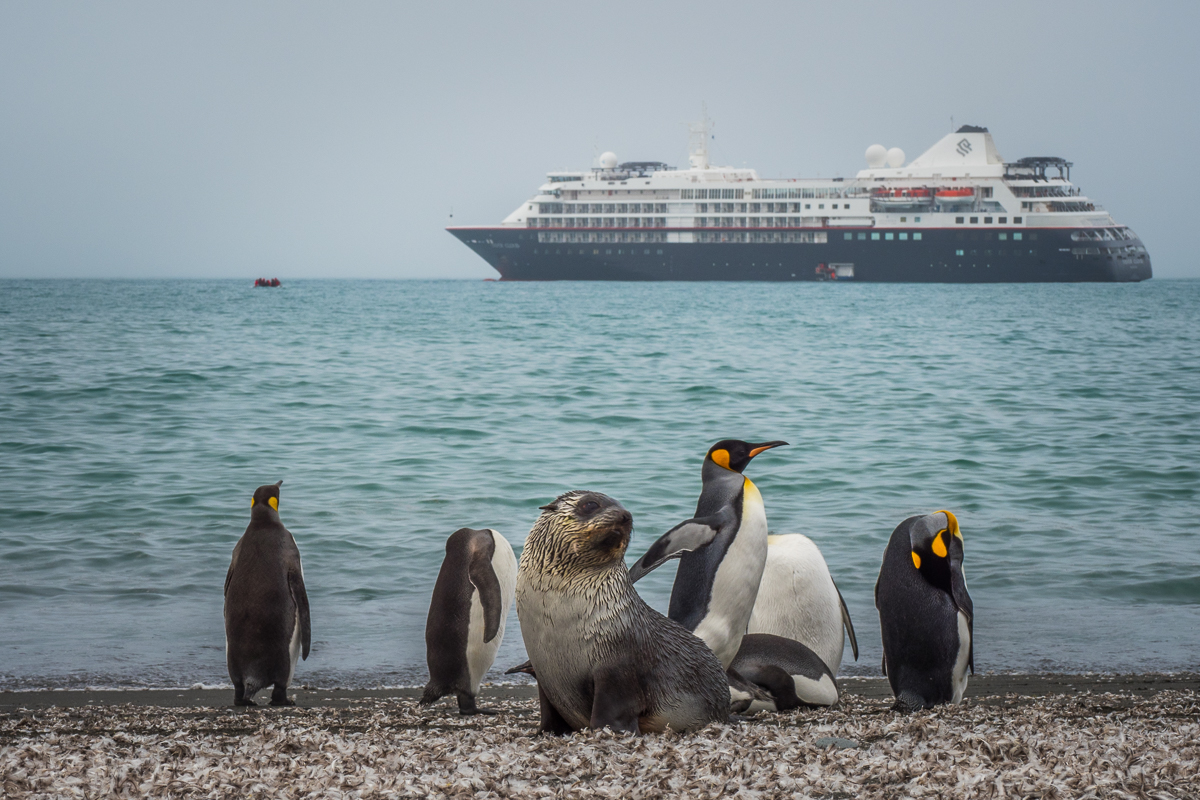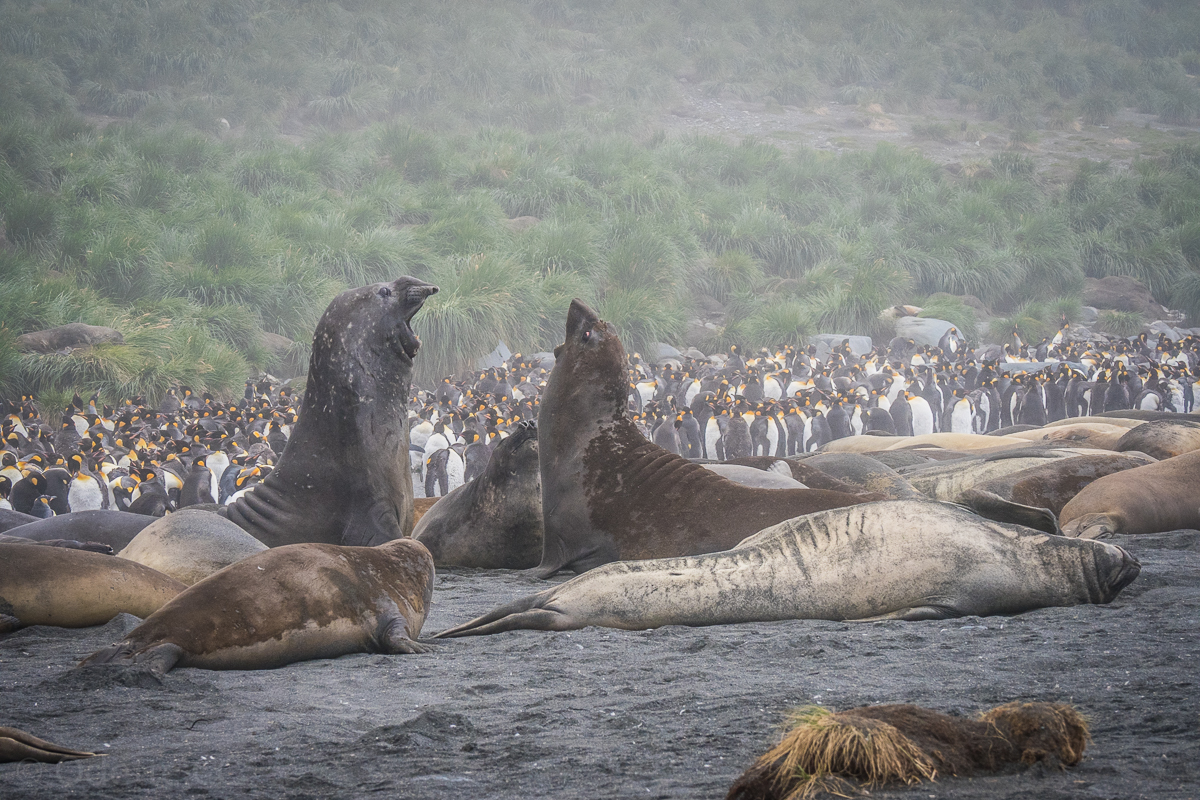 (..... keep scrolling down to next album...)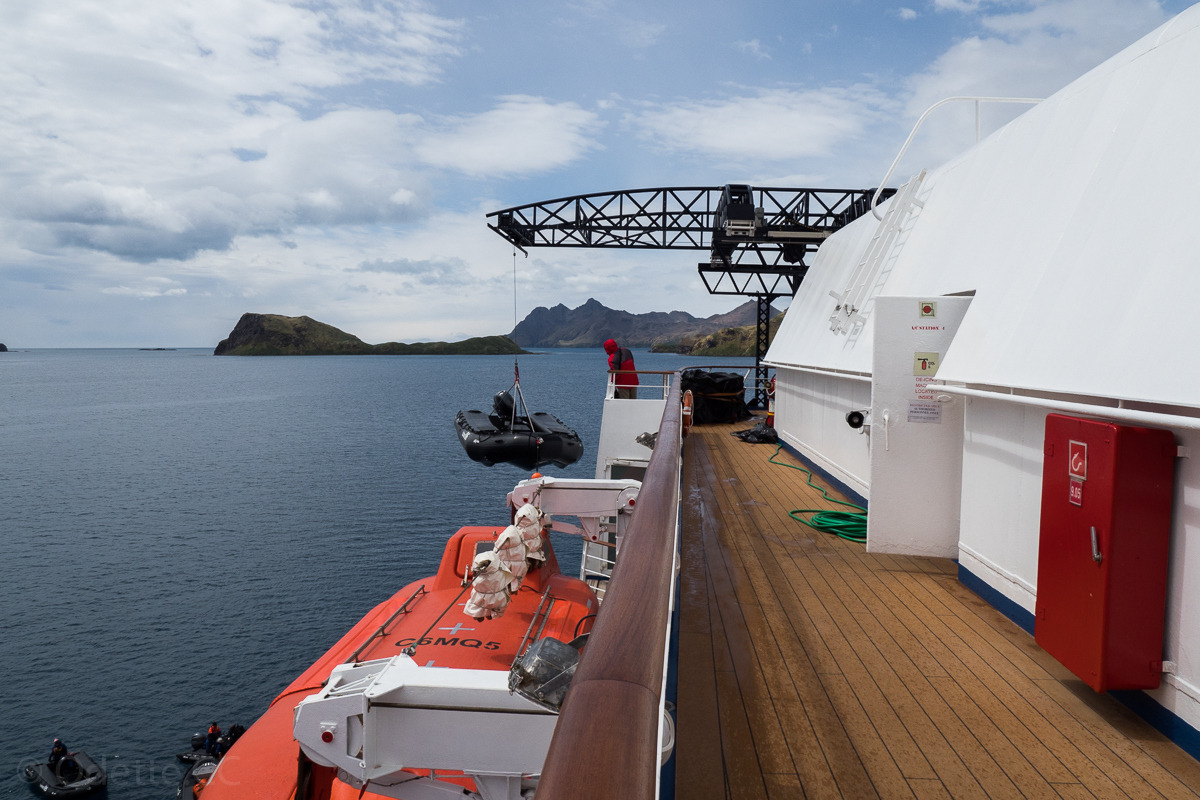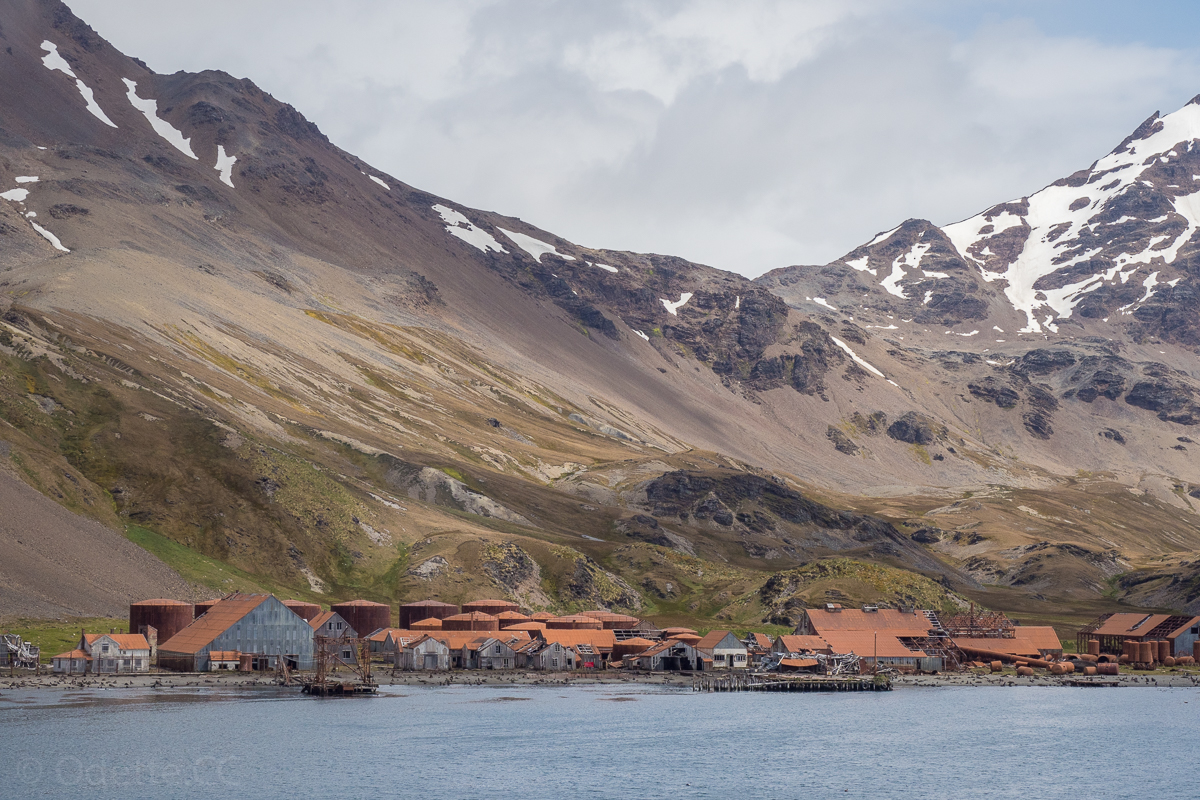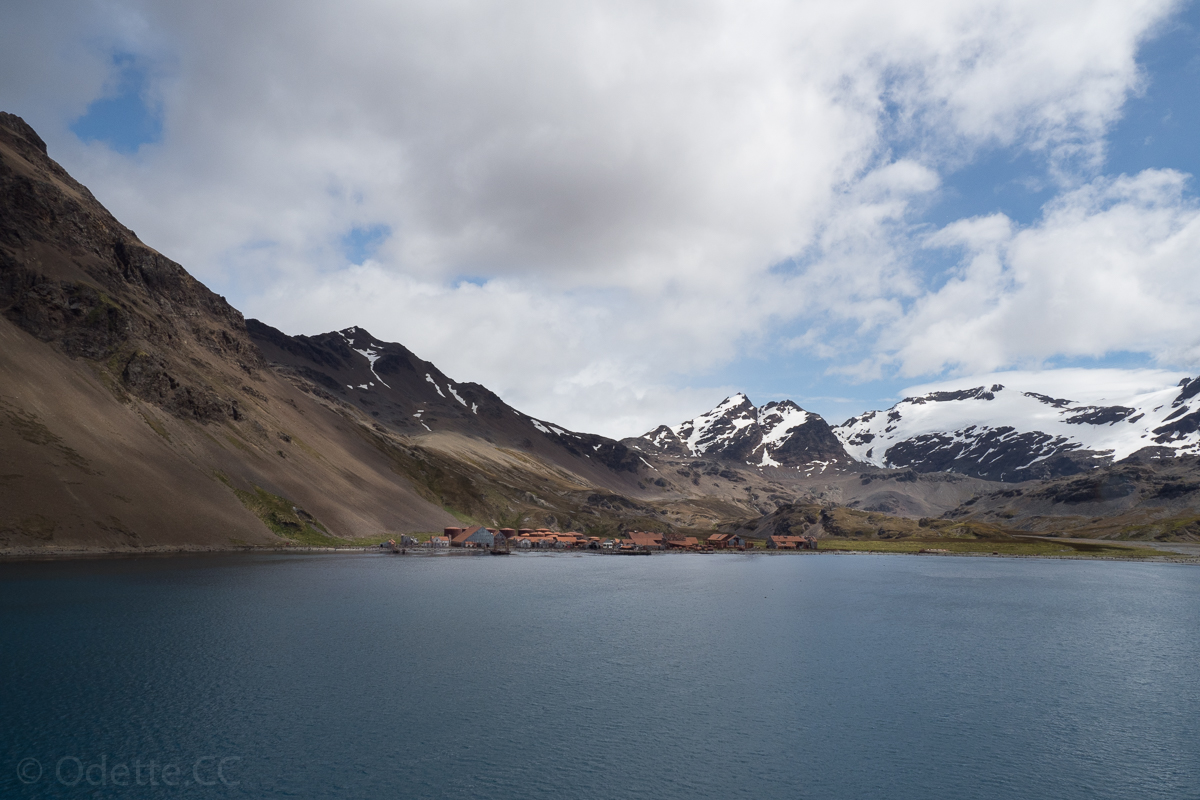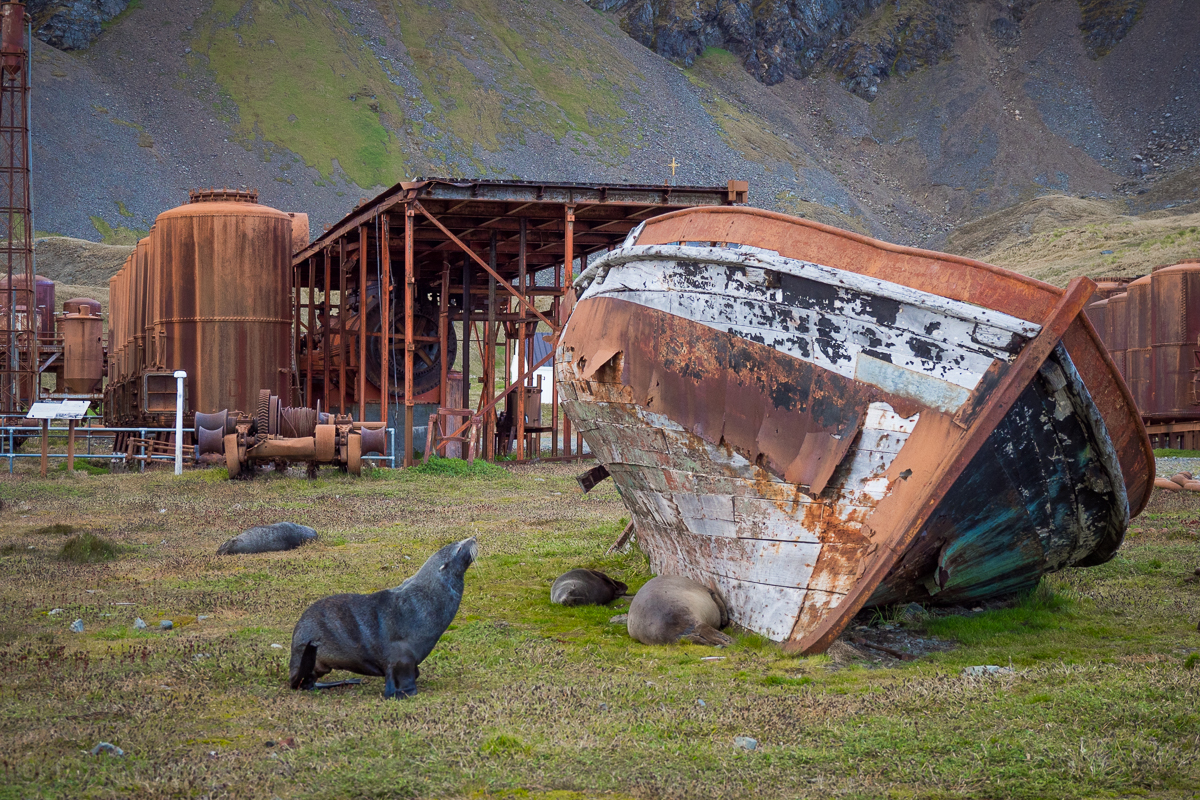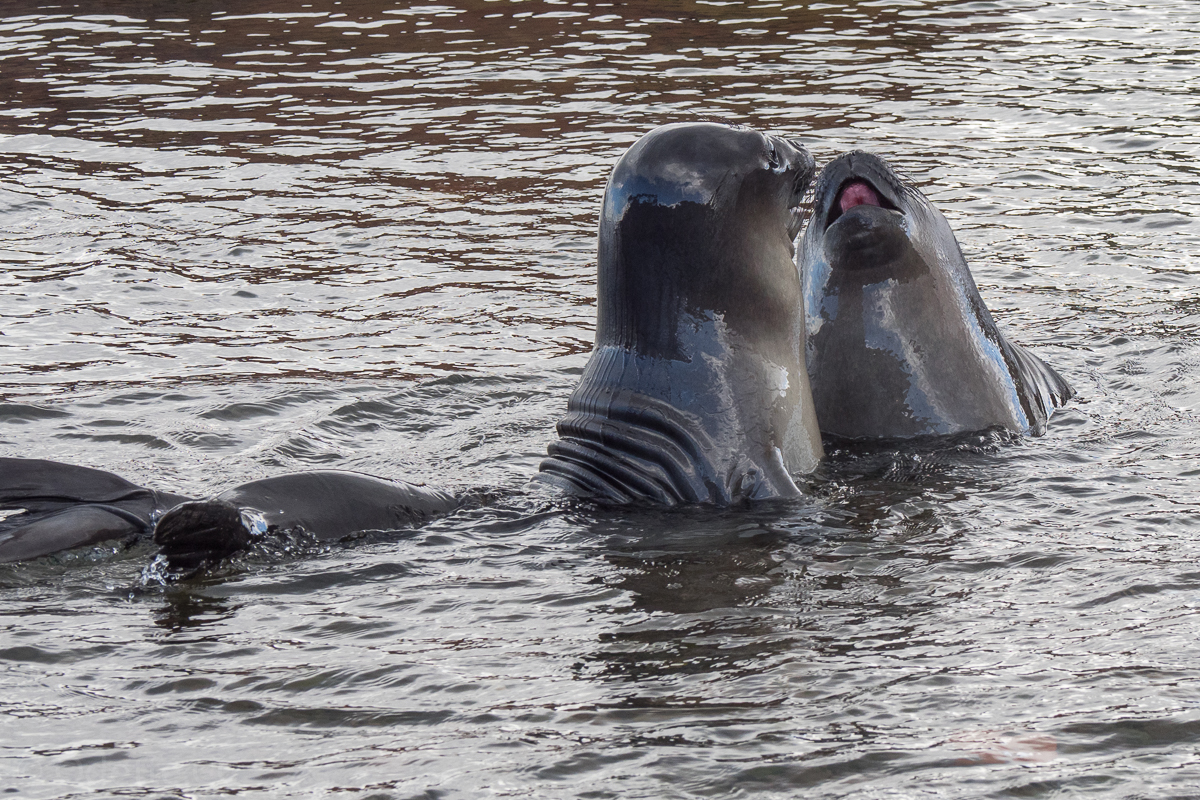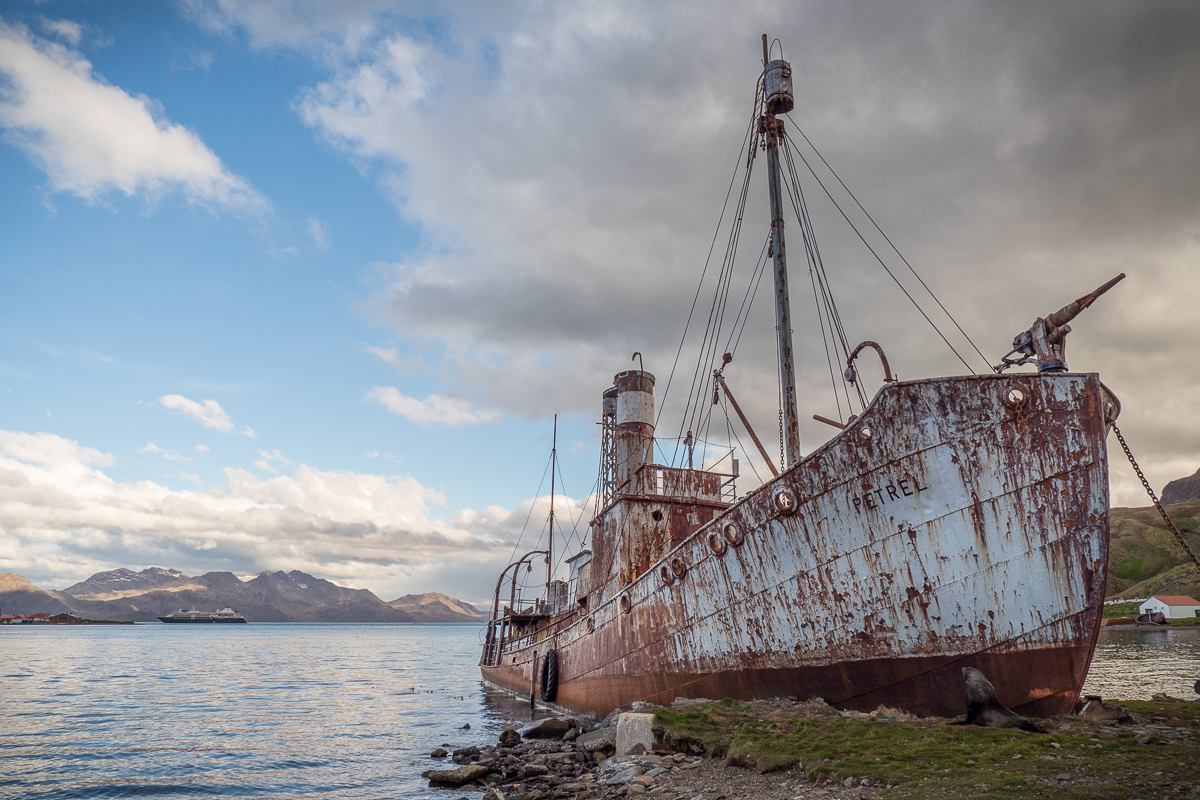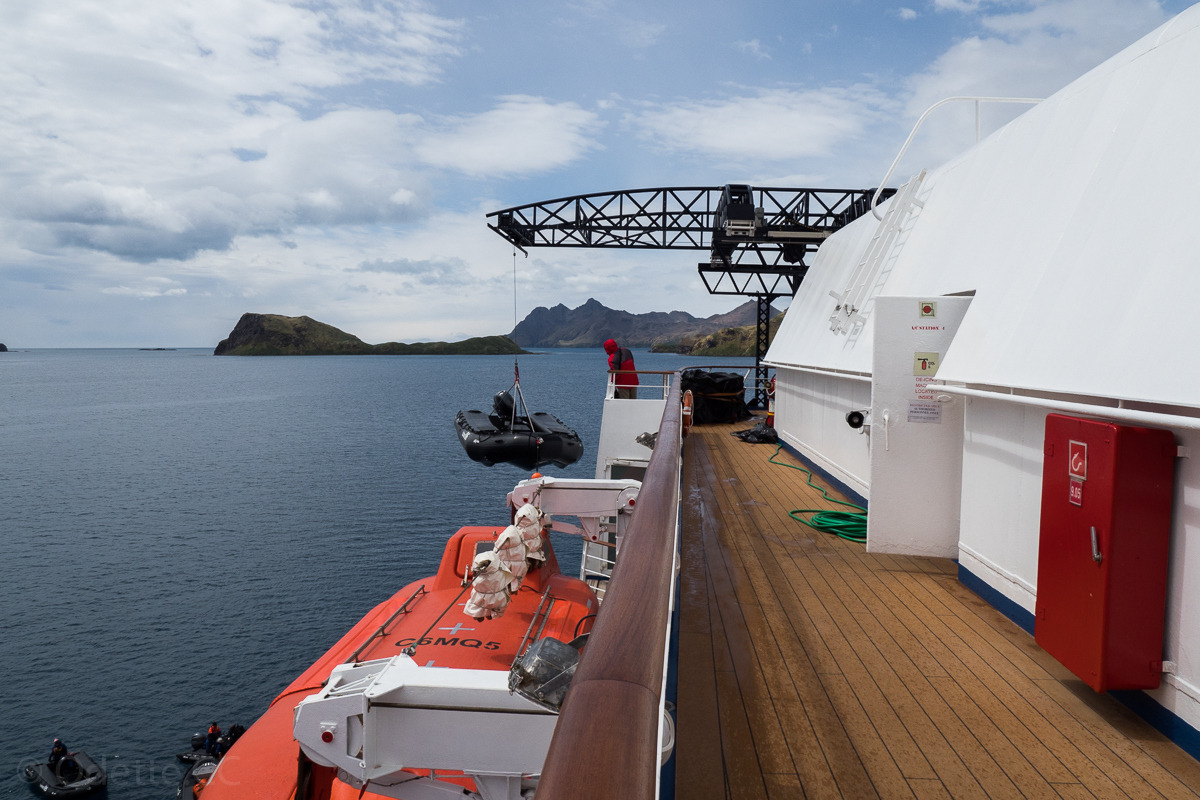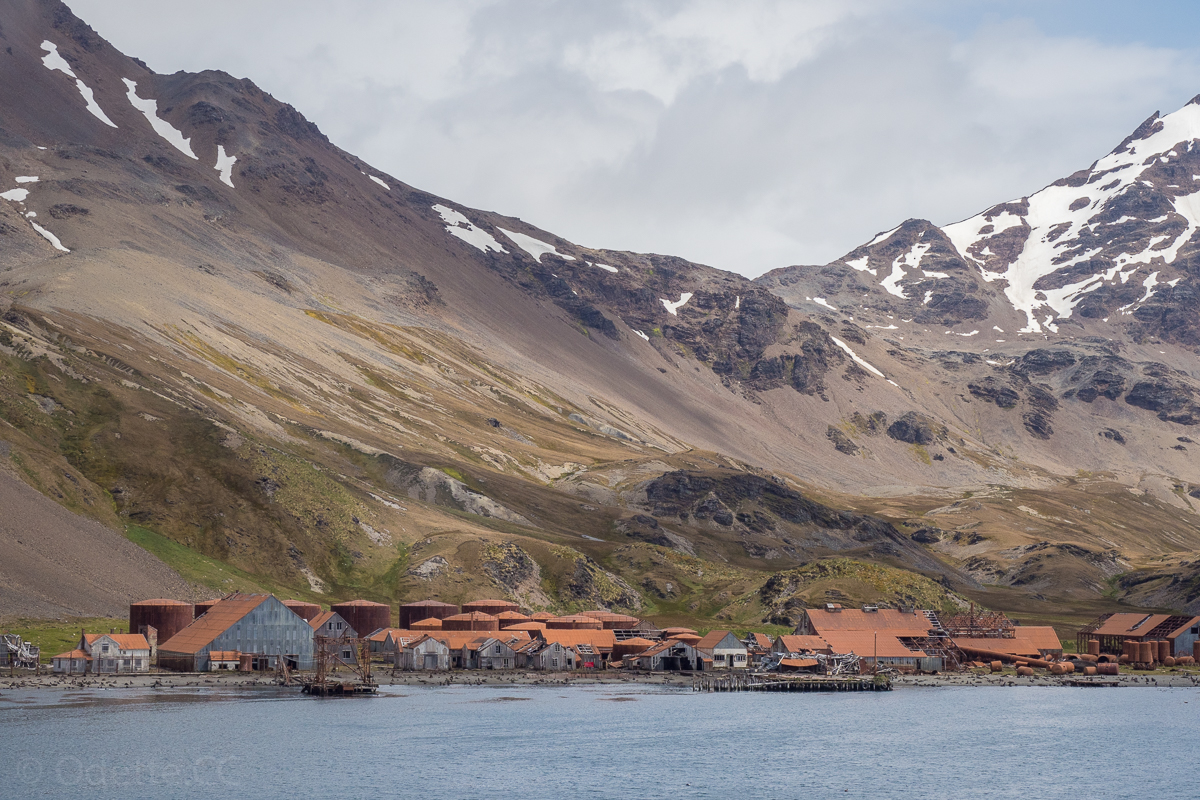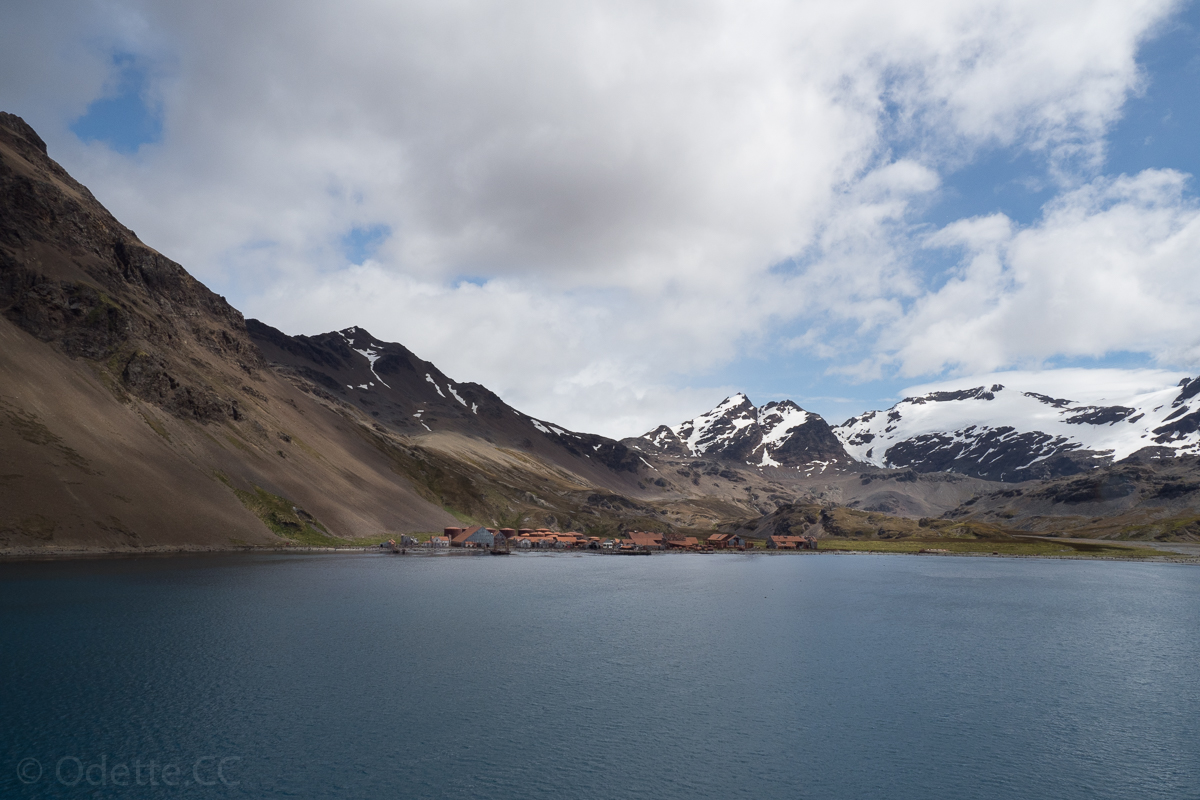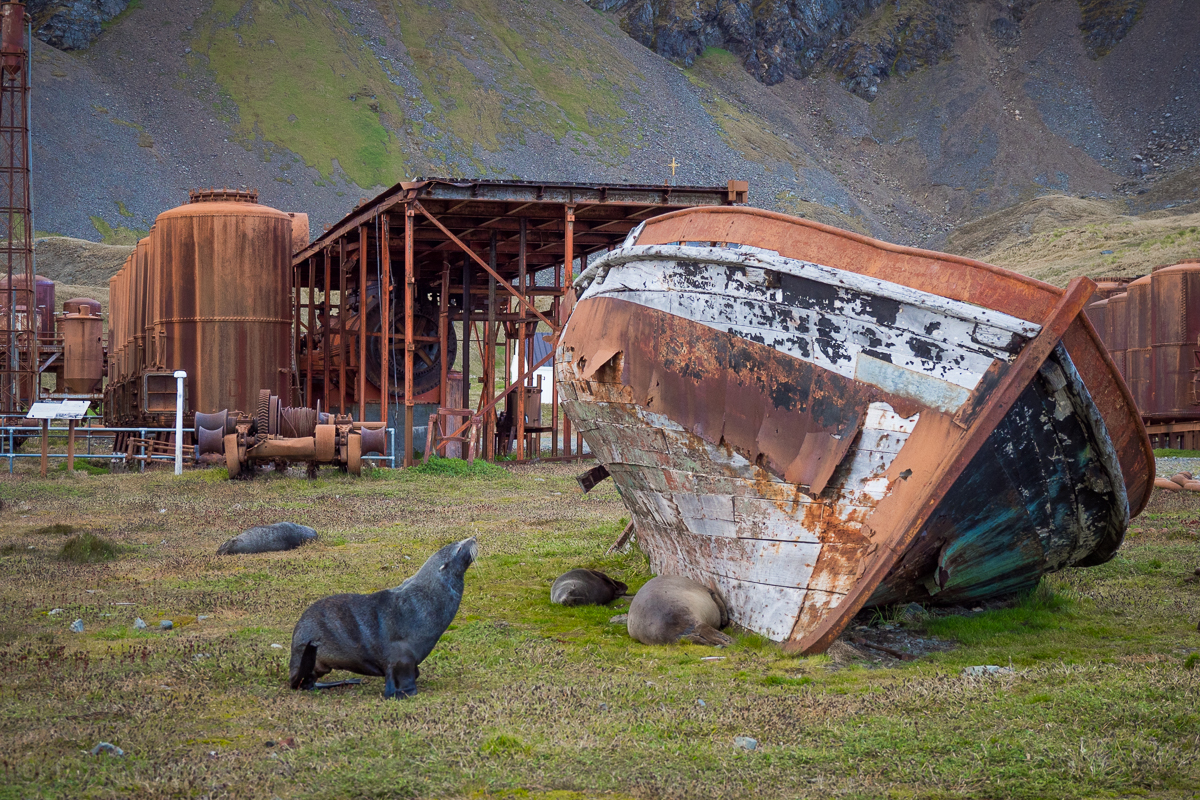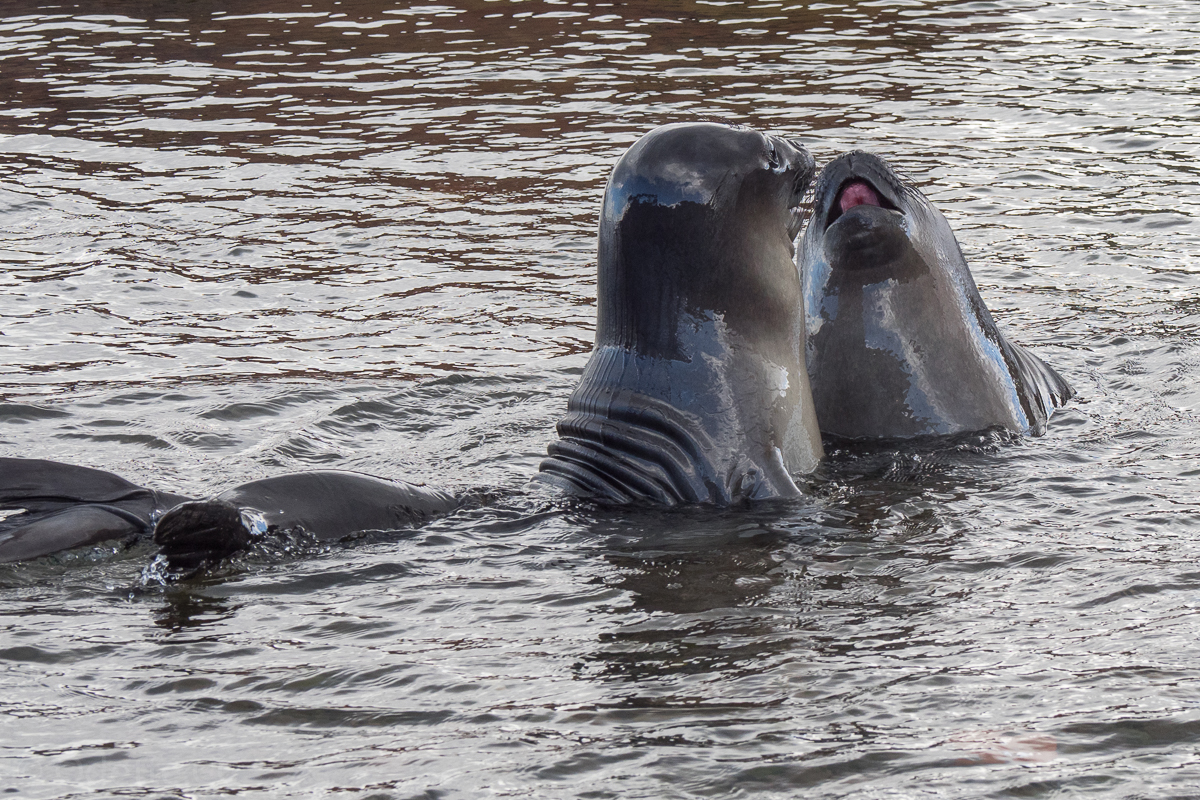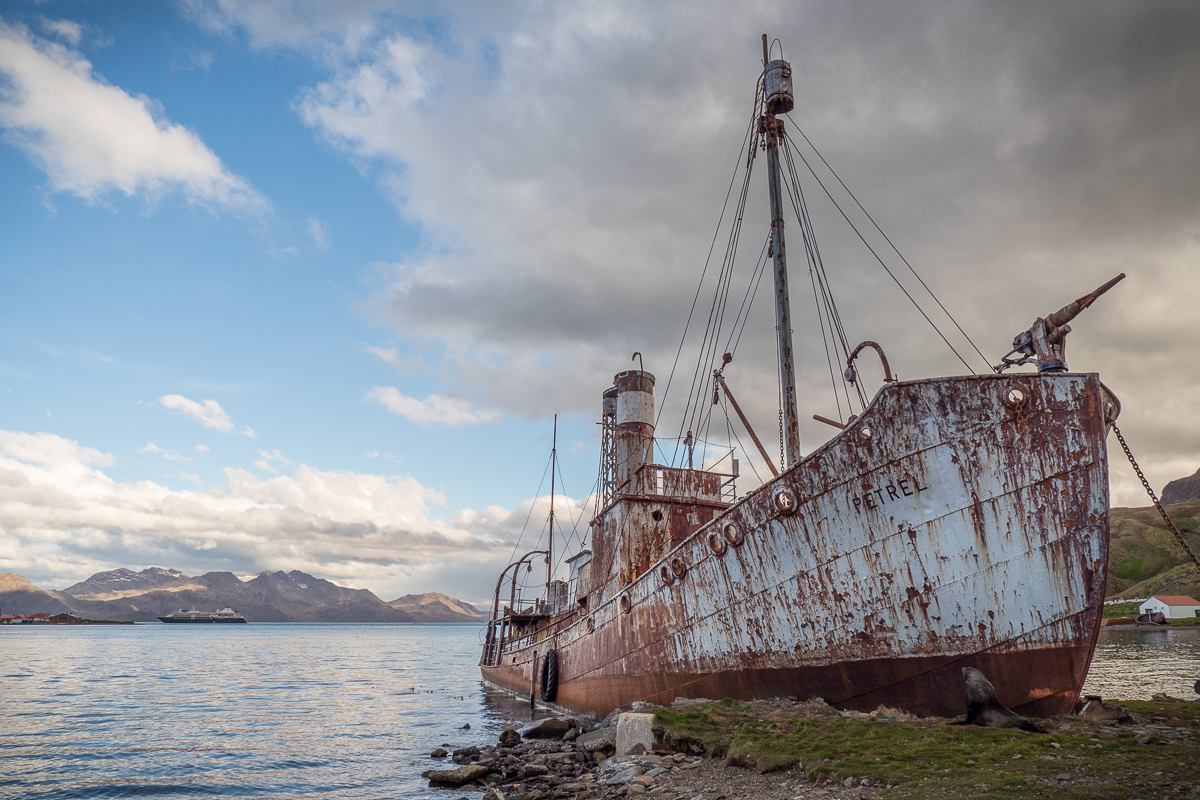 (..... keep scrolling down to next album...)
Posession Bay, South Georgia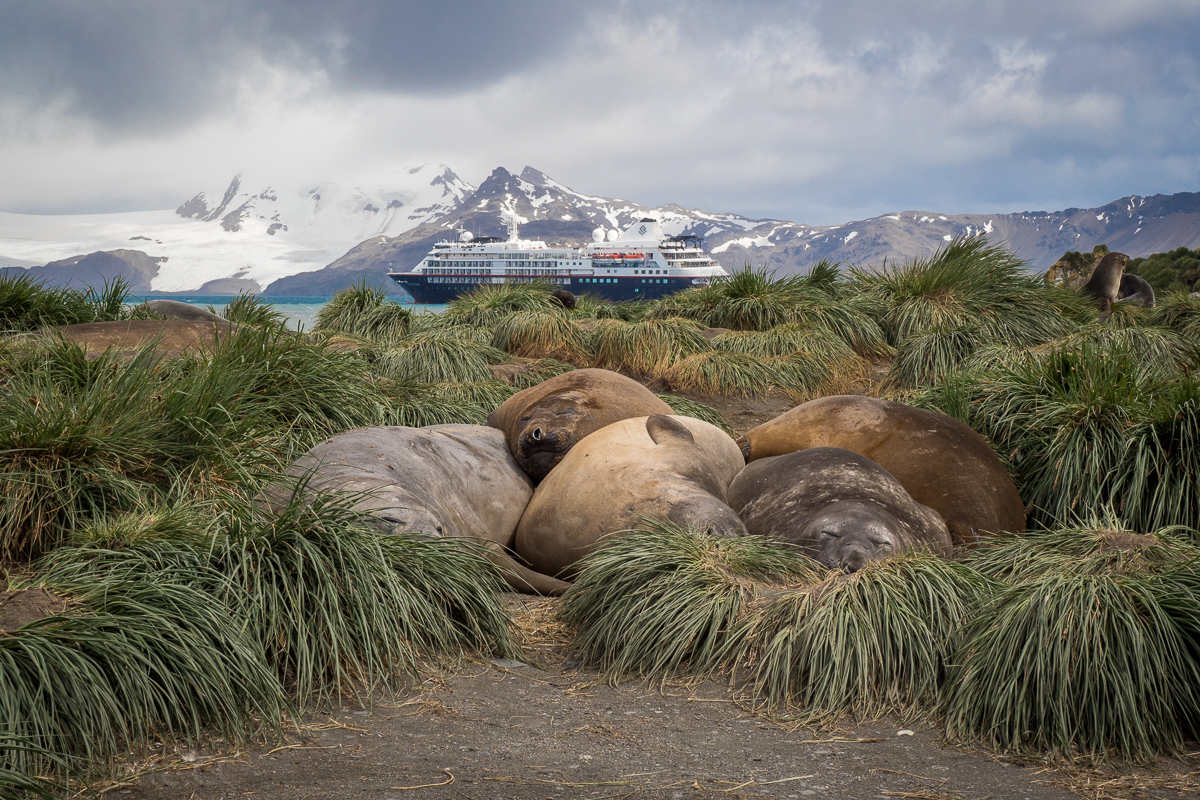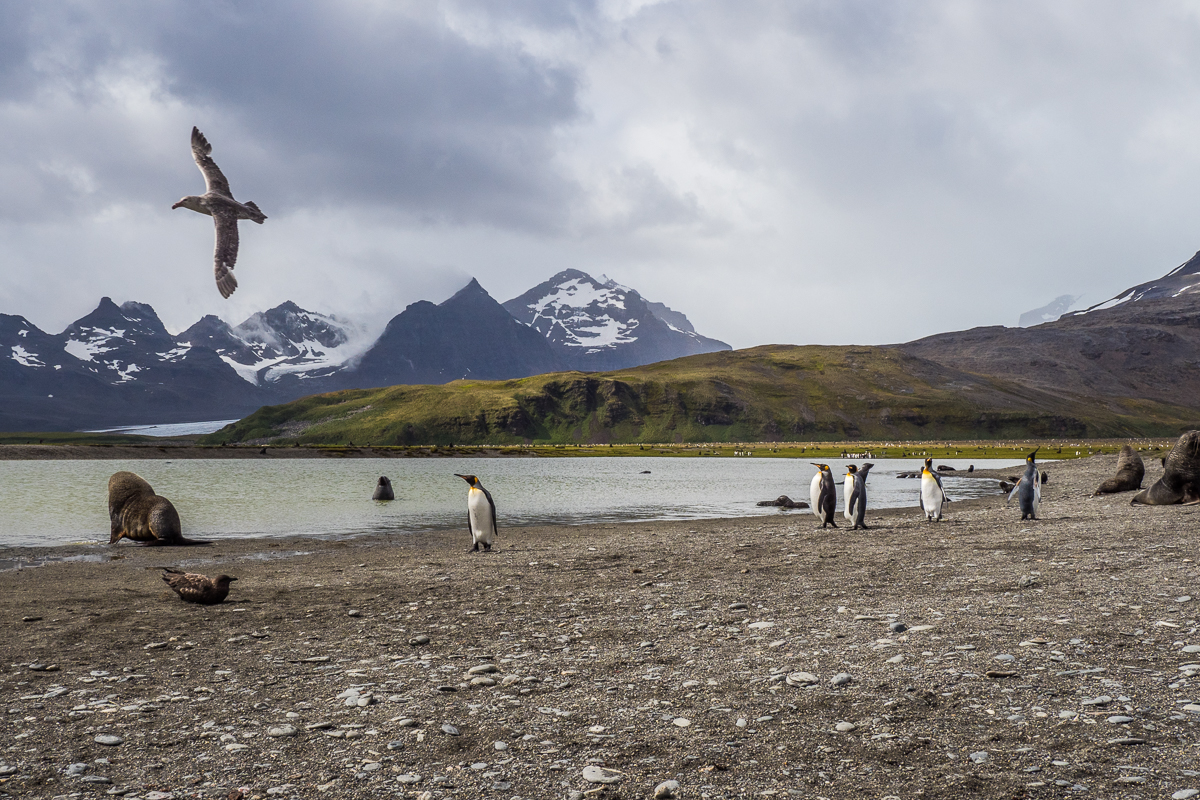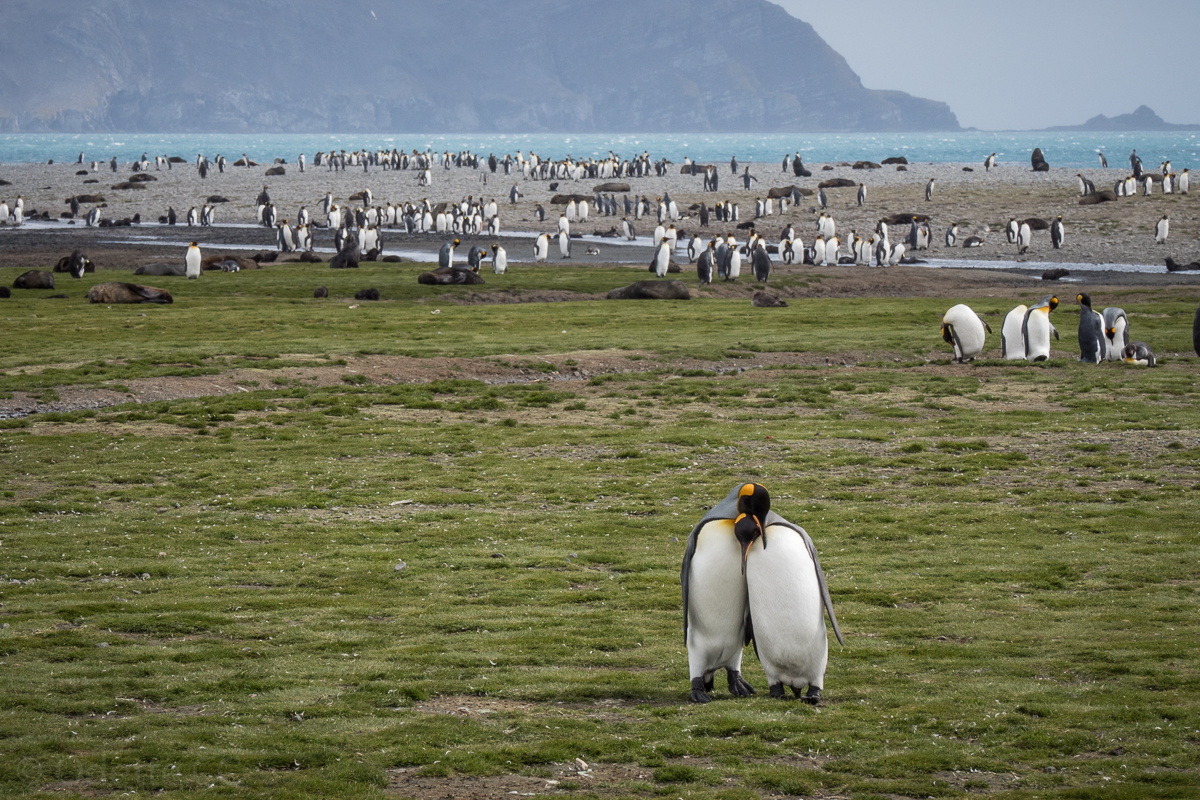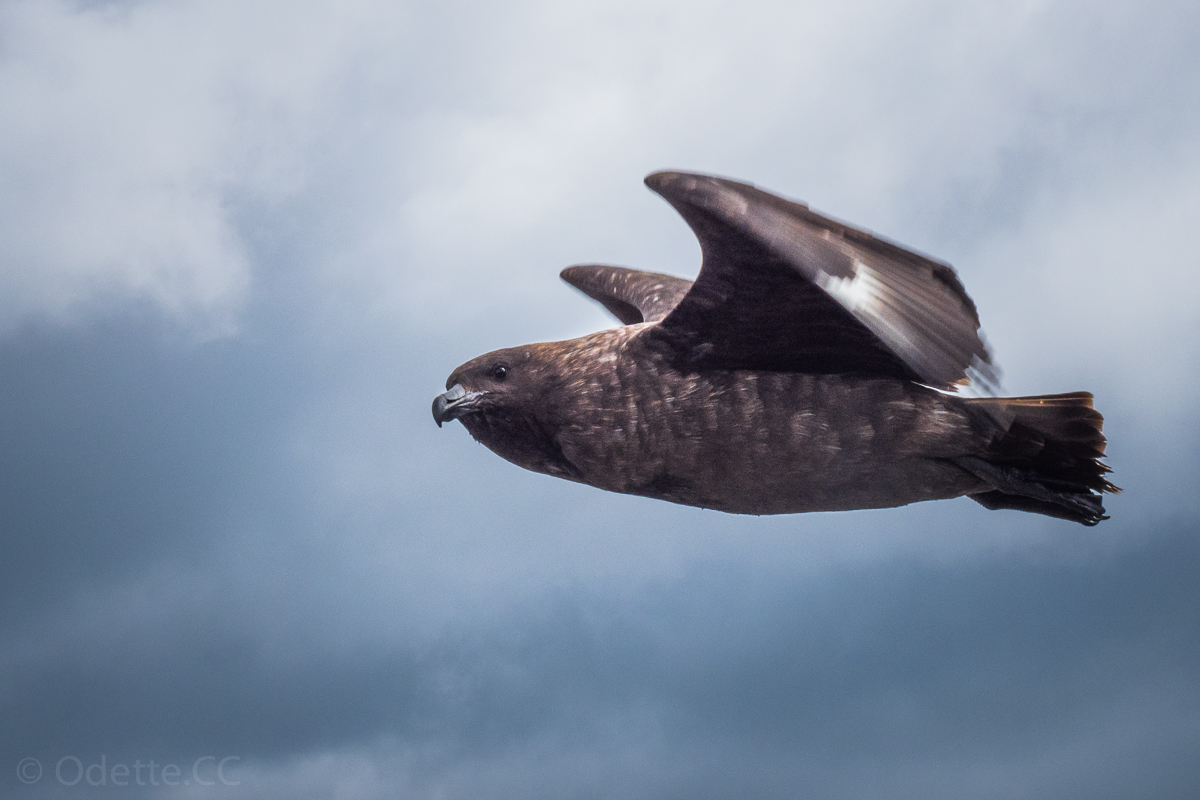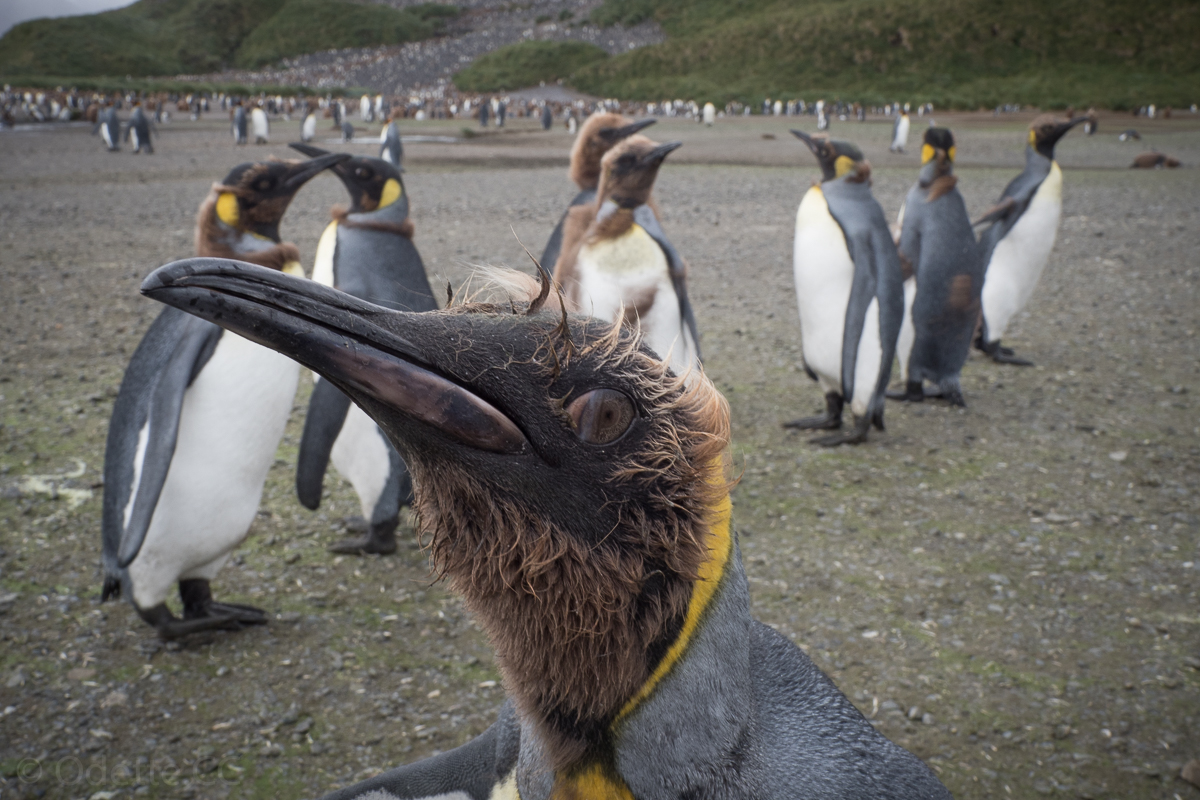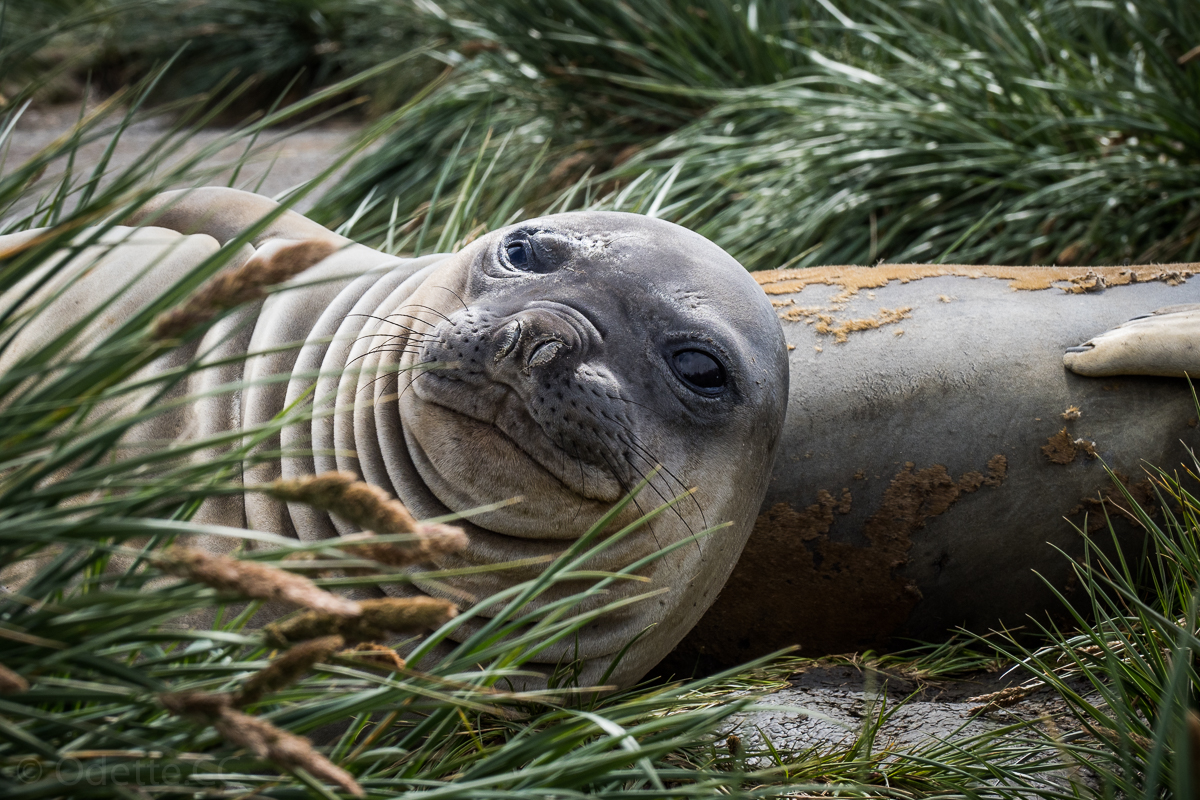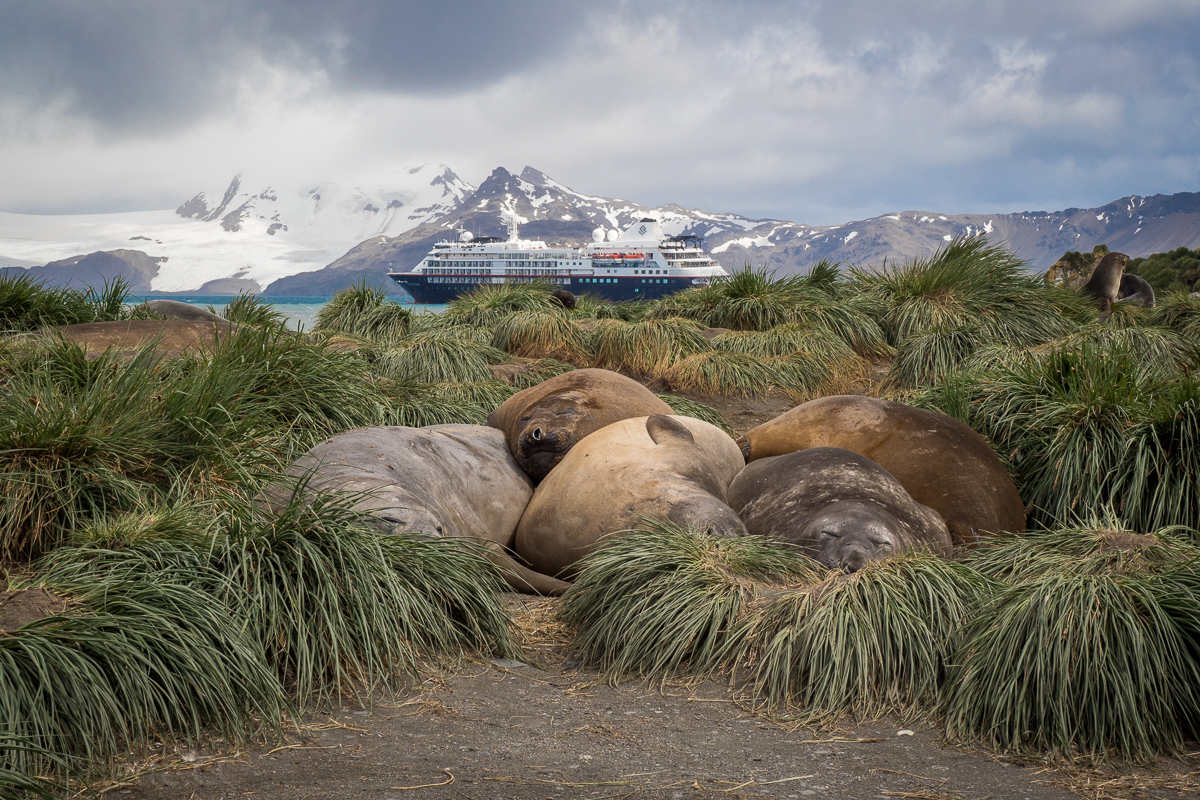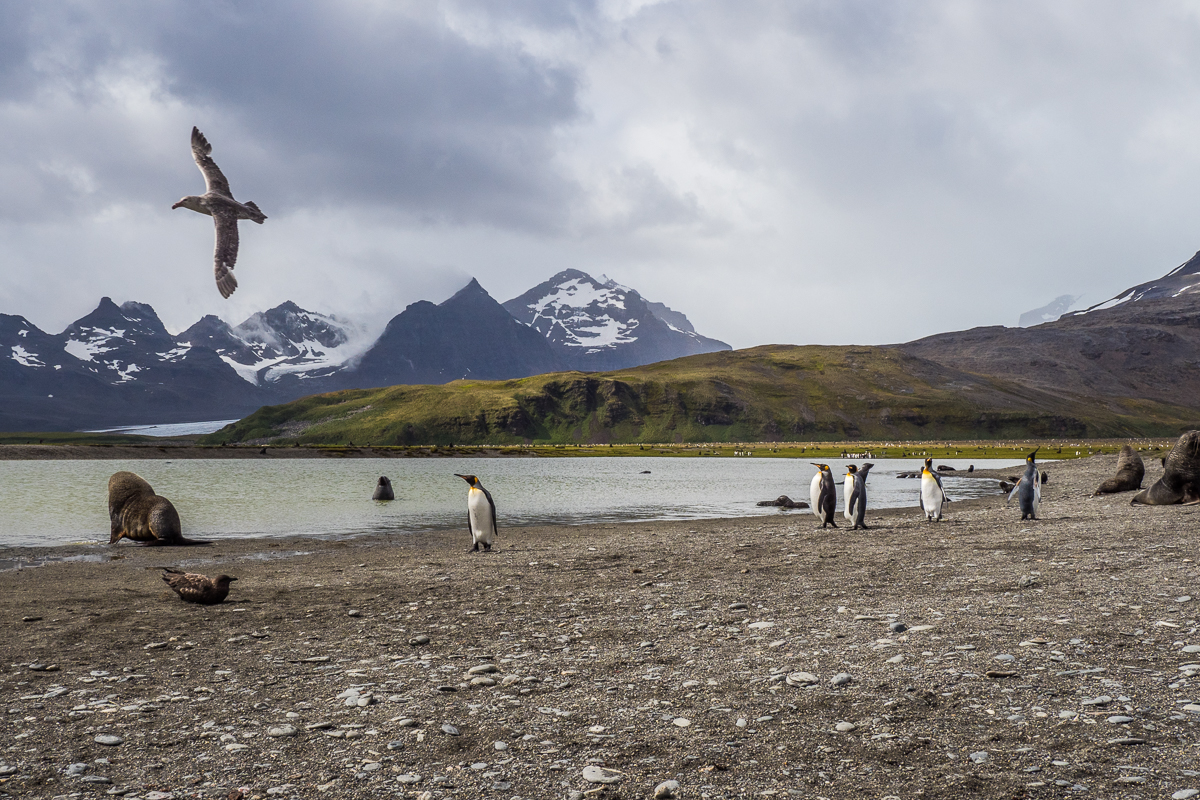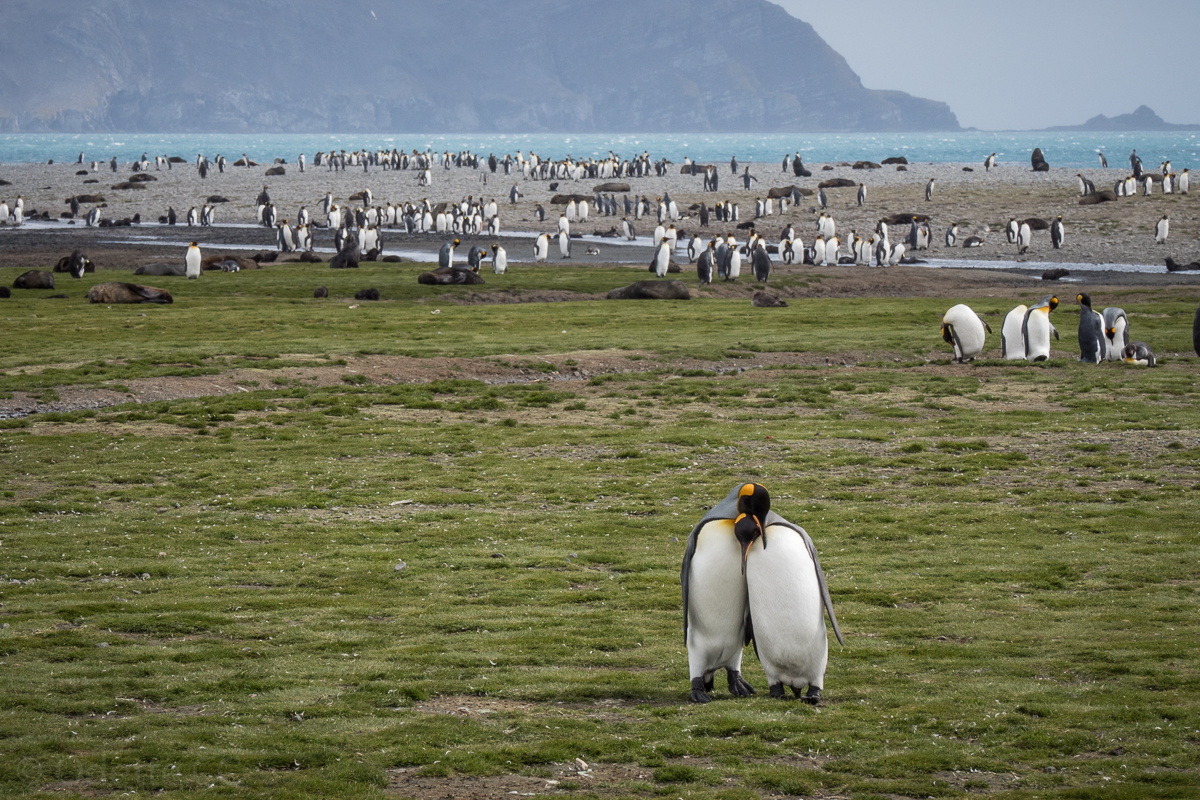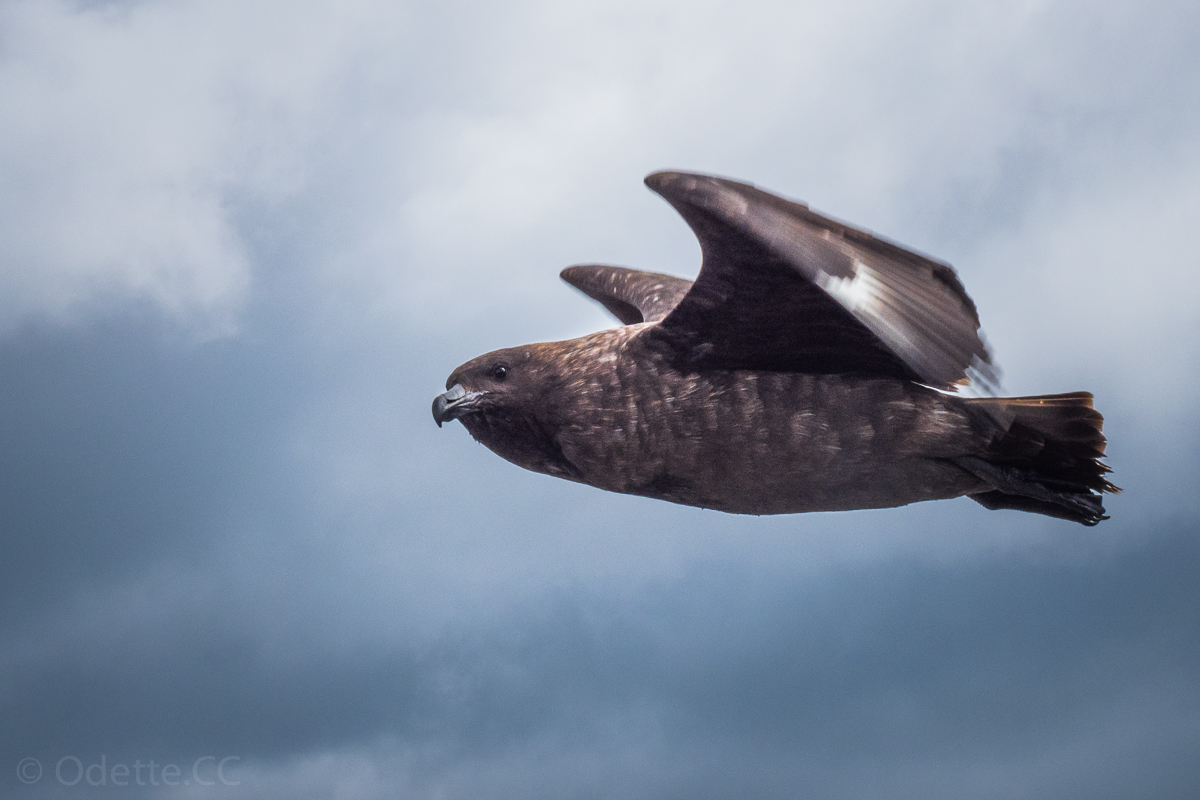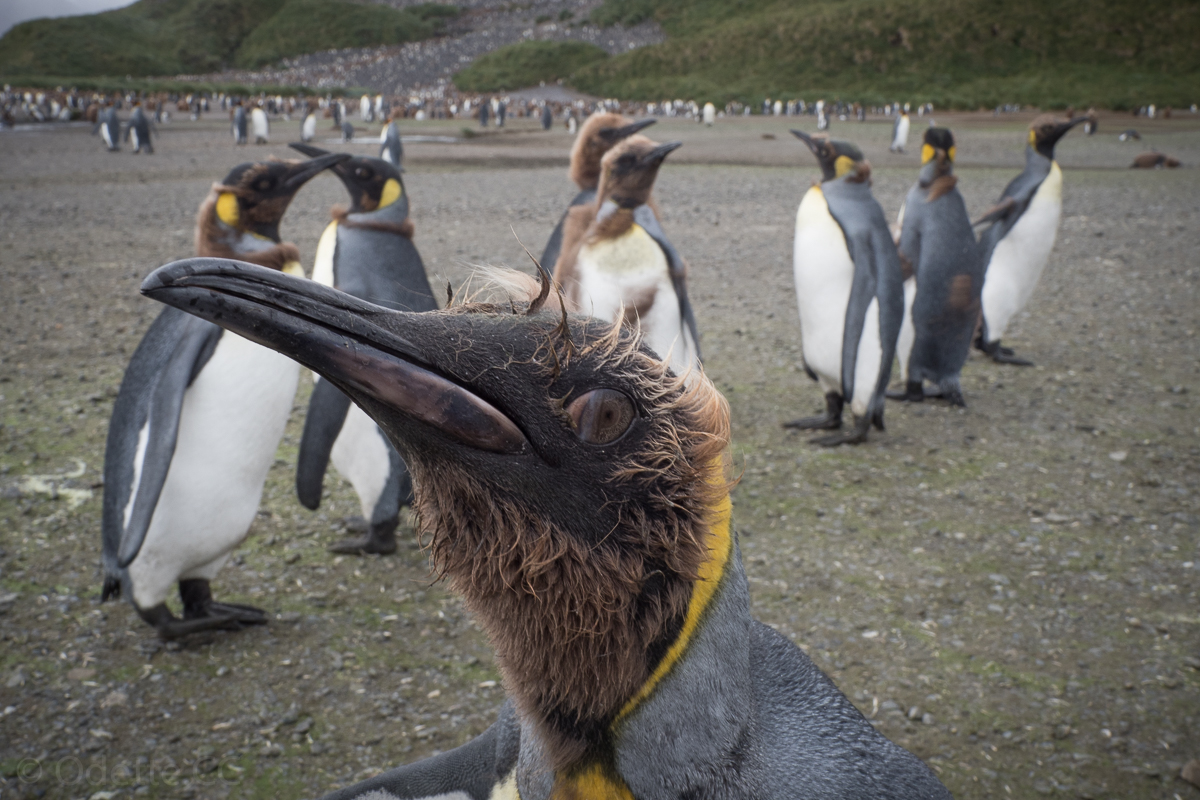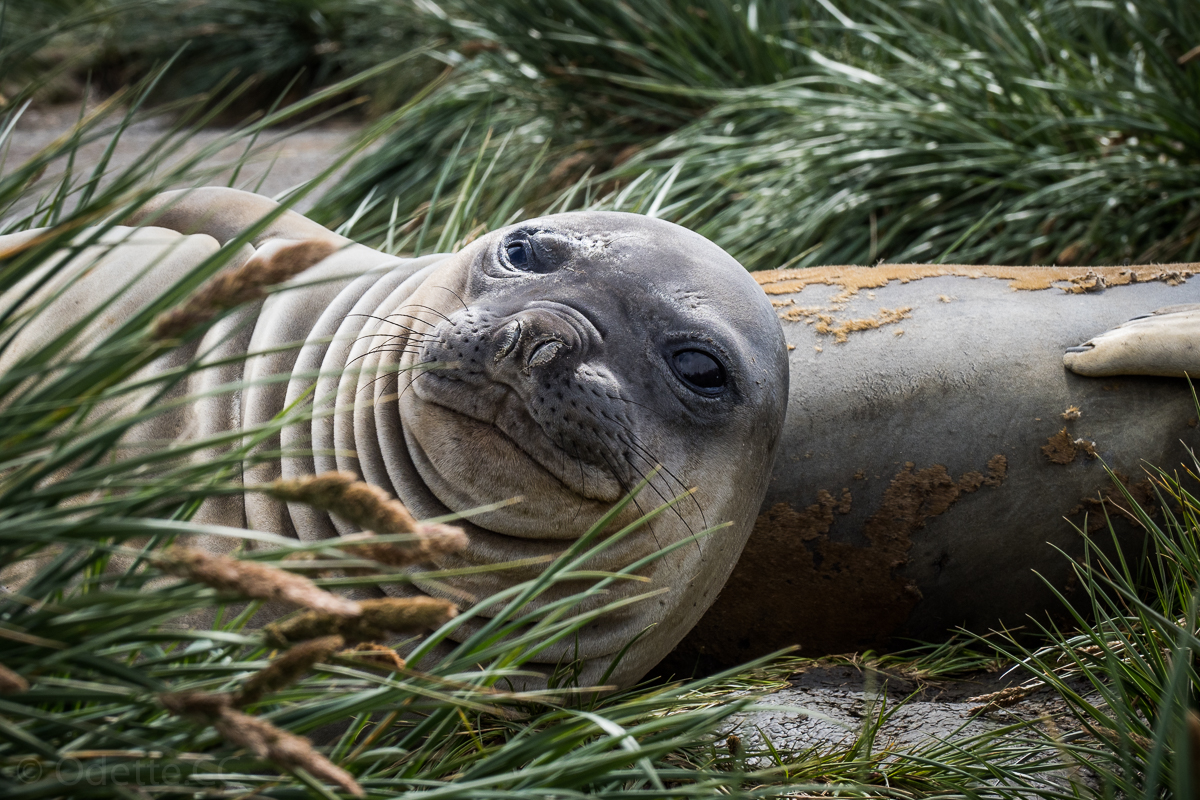 28 Dec. 2017 pm
Snow capped mountains, glaciers, seals and penguins. OMG, what an experience.
Every day presents something new and exciting and I can most definitely say this a 'trip of a lifetime' for which I am so grateful.
The food is divine and I'm sure no one will recognise me when I roll off the plane back home in January. Perhaps I will need to book an extra seat next to me so I can spread my new found belly.
My breakfast of choice is usually fresh fruit followed by eggs and bacon with hot coffee delivered to my suite. Lunch usually consists of two helpings of a selection of savouries and then desert. Afternoon snacks with tea, followed by a 3 to 5 course dinner will ensure I need a new wardrobe when I return to the real world.
AND on top of all of that, each night when I eventually return to my room exhausted and satiated, there is a plate of yummy sweets of some sort. Tonight it's white chocolate coated sherry truffles but I'm so full from dinner I cant bring myself to try them and have stashed them in my fridge so my butler Marlon doesn't take them away when he tidies my room in the morning.
I've lost count of the days spent so far on ship and can only remember the day of the week by consulting the 'Chronicles' publication which is a small ship style newspaper delivered to the room each evening. It gives a little article on the front page, often describing the following days destination, or describing some wildlife we have seen or about to see. Inside the fold it details our agenda and times of Zodiac disembarkation for the following day, lecture subjects and times, fitness class and yoga session times, a reminder of the four restaurants opening hours, and a few promotional snippets.
Since arriving at South Georgia two days ago we have travelled down the east coast to Possession Bay, Fortuna Bay, Stromness Bay, and Grytviken where old derelict whaling stations lie deserted and where one can almost hear the ghosts of slaughtered whales in the freezing winds. Unlike the others, the station at Grytviken has been cleared of old asbestos and loose tin, enabling us to wander around and inspect it's enormous rusty structures. The others are left rotting and empty, with old giant whale bones scattered along the shore.
Smiling fat Elephant Seals, cantankerous Fur Seals and a few King Penguins live amongst the giant ruins of the Whaling Station unaware of it's bloody past. Sir Ernest Shackleton's remains are buried in a small graveyard next to Grytviken Whaling Station, visible from afar due to it's stark white picket fence and tombstones.
The weather has been mostly fine(ish) so we have been lucky. If it's rough we're unable to go to shore as it's too dangerous on the Zodiacs. Yesterday was borderline and on the way back to the ship after a 5km walk to an enormous Penguin colony (with up to 400,000 king penguins), the swell was so high we were left bouncing on the water as the ships captain turned his vessel slightly for us to board safely.
I'm exhausted and long for a day at sea so I can plant my expanding arse on to a comfortable seat in the Panorama Lounge and listen to the lectures given by the very knowledgeable expedition team, but until then I will soak up every minute of this adventure, and brave the biting winds and swell and Zodiac to shore at every possible moment, clicking away on my camera's shutter button in hope of a good photo or three ..…
Fortuna Bay, South Georgis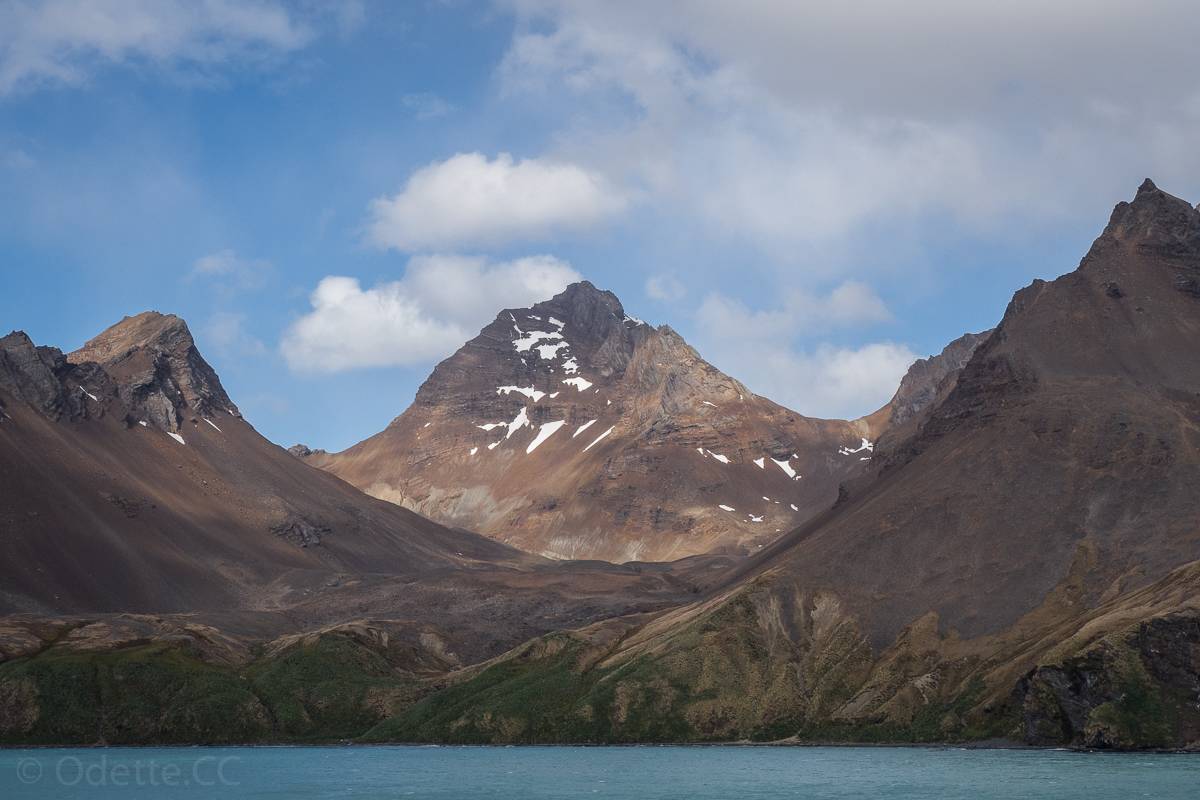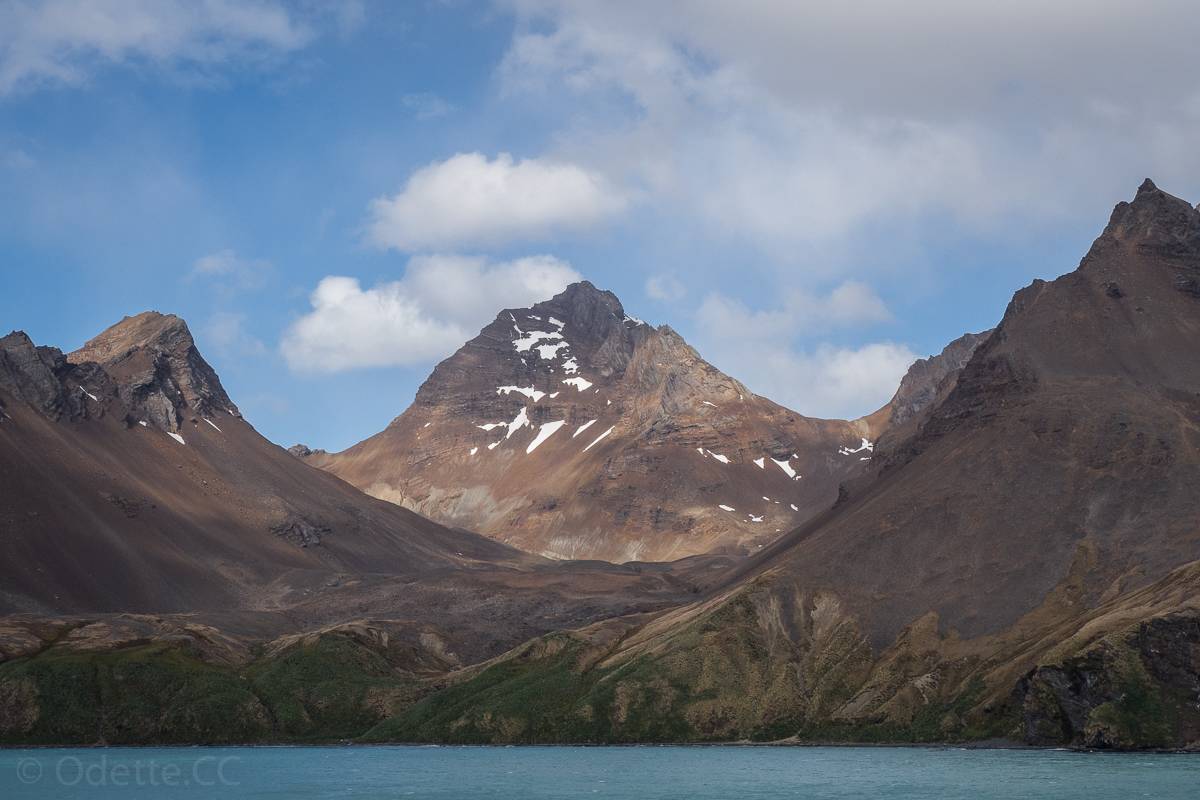 25 Dec 2018
Merry Christmas all. It's wonderful and exciting here on board the Silver Cloud.
We have so far travelled to Coffin Harbour, New Island where we observed nesting Rockhopper Penguins and Black-browed Albatross going about their daily routines, clicking their beaks together with their partner as a way of intimacy and connection.
After a couple more hours sailing in the afternoon we arrived at West Point where we hiked over rolling moorlands to a place called Devil's Nose. The winds were so strong we were walking at a 45* angle. At first it appears barren landscape as there are no trees (except a couple of introduced ones which are also on a lean), but the vegetation is vast and the wildlife abundant.
Only two people live on West Point Island and they provided us intrepid folk with tea and home made cakes in their quaint cottage. Then it was back to the Zodiacs for transport back to the ship.
Yesterday morning we arrived at Stanley, Falklands. The water was so rough the 8 person Zodiac journey to land was postponed for the morning. The calmer waters in the afternoon enabled our shore landing but it was still rough enough that the waves hitting the Zodiac splashed violently up on us as though someone was throwing buckets of water over our heads. It was very exciting and there was lots of laughter as each burst of spray hit us all in the face, drenching our outer layers of clothing.
Drying quickly in the wind, we spent the afternoon walking 7km, mostly along the edge of the water and over to a place called Gypsy Cove. Most of the houses in Stanley are kit-home style abodes brought in by ship to be erected. They are colourfully painted, some with horses in their yards, and some with little greenhouses next to them. All very small and well maintained. The population of Stanley is approximately 2000.
The hike was tiring indeed but well worth it. We spotted two king penguins lost on a beach with no way of reconnecting with their clan until later in the season. (I think they belonged to the large group which I sighted on the other side of the island when we reached our destination.)
A rusty cannon on the hilltop aimed towards the ocean at Gypsy Cove and the the odd sign to beware of land mines was a reminder of the recent Falklands war.
We now have 2 days at sea before arriving at South Georgia where there are strict biosecurity regulations. Today our outer clothing and shoes will be inspected before arriving to ensure there are no bits of dirt or seeds or anything attached.
Today is Christmas and it is raining for the first time on this journey and the sea is wild. Albatross, which can live up to 60 years, are following the boat, gliding easily in large circles around the ship, catching the wind in their wings to keep them airborne. Some Albatross do not touch land for up to 20 years, and they are able to rest as only one side of their brain sleeps at a time, enabling them to continue their travels.
The ship is rocking and everyone is lurching from side to side as they walk, appearing quite drunk.
Christmas Carols were performed by the staff 'choir' who walked around each area, singing as best they could, some obviously tone deaf and some fighting shyness. Everyone seemed to enjoy the entertainment with laughter and applause.
The food on board is magnificent. The service impeccable. There are 4 restaurants to eat and room service is available 24/7. I have swapped my drink of preference from stout to champagne, although I'm not sure if this is the best idea as a slight headache greeted me upon waking this morning.
I've met some lovely people and the staff are friendly and available at a moments notice.
Feeling very spoilt, I reckon I could get used to this…….